Clare Crawley Shares Inspirational Message After Her Breakup With Dale Moss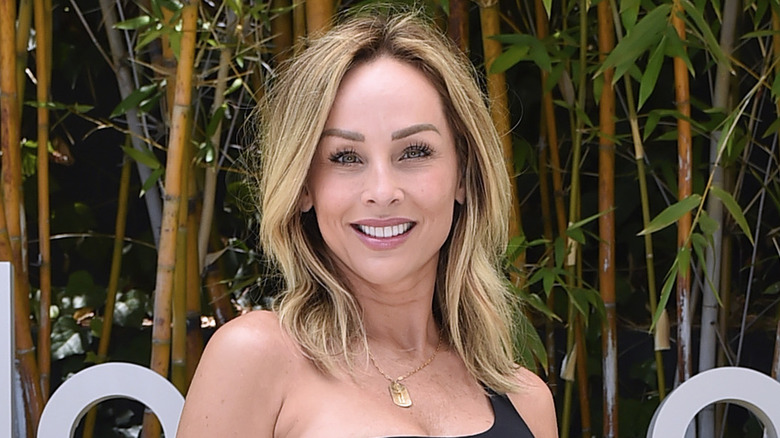 Stefanie Keenan/Getty Images
Clare Crawley and Dale Moss' relationship has been nothing if not up and down. "The Bachelorette" couple got together, got engaged, broke up, reportedly got engaged again, was rumored to have wed, and then, most recently, is supposedly broken up for good.
While Moss is staying mum about the rumors for now, Crawley has shared an uplifting message with her fans, while also revealing more about the many challenges she is facing in her personal life.
Taking to her Instagram Stories over the weekend, the 40-year-old said, "It takes a lot to bring me to my knees," and added this week had pushed her "to that point" (via Us Weekly).
Crawley then shared, "One thing I refuse to do though is stay down. I'll be dammed [sic] if I let it all take me out, so amidst all this, I'm taking steps even if [they] are small. I will feed myself the right food, drink some water and handle it the best I know how. I want you to know the messages of support + love from my Insta fam haven't gone unnoticed [white heart emoji]."
Clare Crawley opens up about her recent difficulties
A recent post the reality star shared adds color to her statement about what could possibly bring her "to her knees" in addition to her split from Moss, with Crawley sharing, "I hate that I even have to say this, but in response to all the questions that are coming my way right now...I'm choosing not to speak right now on the details of my relationship, because at the end of the day anyone can put on an ACT or throw words together to form any narrative they want."
She then told her followers, "What I will speak on is emotionally and physically I'm going through a lot with healing from my recent surgery still." Crawley is referring to having had her breast implants removed, a journey she shared with her fans.
The brave star then shared that her mother, who suffers from Alzheimer's and dementia, had been place on hospice care (via People). "So my energy is focused on grieving, healing, and being present at home here in Sacramento while trying to share and help others going through similar life experiences as I'm sharing today," Crawley added.
She ended her post by offering her gratitude to people in her life who give her "genuine unconditional love with no personal gain." She added a possible dig at Moss, noting, "ESPECIALLY WHEN THE CAMERAS ARE OFF with no accolades."