Inside Lara Trump's Brutal Workout Routine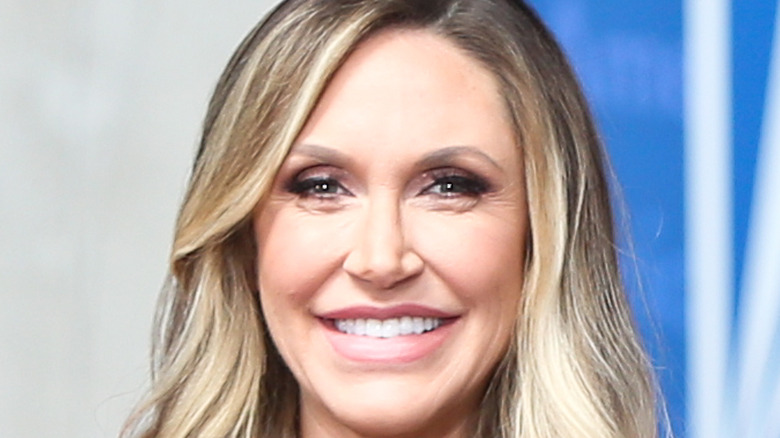 Debby Wong/Shutterstock
Lara Trump is best known for her political views and being the former president's daughter-in-law. But how does she manage to keep fit? After all, it's not easy to raise two children, spend days on the road, do campaign work, and stay in shape. As it turns out, she's an avid gym enthusiast and triathlete, reports Mercury News. Her workouts take place in a private gym under the supervision of her trainer, Michael Maloney.
Eric Trump's 38-year-old wife loves to share her favorite exercises on social media. She's a big fan of rowing, push-ups, deadlifts, and CrossFit. Lara's brutal workout routine consists of full-body movements that build core strength and explosive power. However, she doesn't turn down a quick jog or a long walk with her children when she gets the chance.
But what exactly does her workout look like? And how does she stay in shape year-round? Let's find out.
Lara Trump's workout combines CrossFit and functional training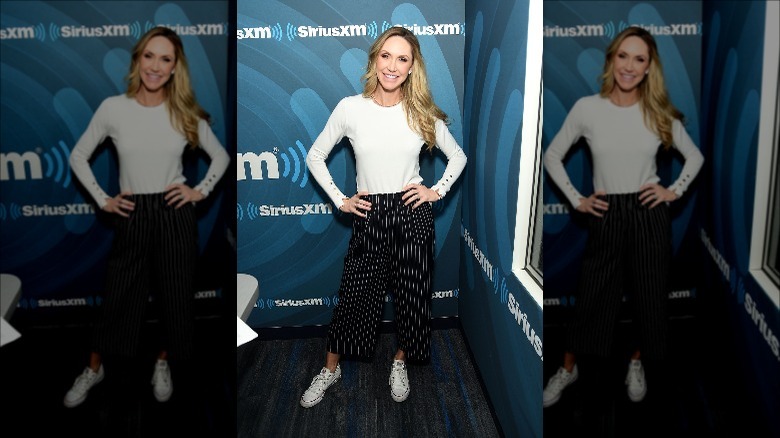 Jamie McCarthy/Getty Images
Born in North Carolina, Lara Trump tried her hand at several jobs before meeting her future husband. At one point, she worked as a personal trainer, according to Town & Country. Over the years, Lara was also a chef, a TV producer, and a board member of husband Eric Trump's charitable foundation, but her love for fitness never waned. 
She loves pushing herself and trying new moves, from deadlift variations to functional workouts. A few months ago, Lara shared a video of herself doing handstands and kettlebell work (via Instagram). These exercises engage nearly every muscle in the body and require tremendous core strength. She also loves CrossFit-inspired workouts that combine weightlifting, core work, and functional training. The mother of two doesn't shy away from using gymnastic rings, climbing ropes, battle ropes, and heavy exercise balls.
Lara's workout includes bodyweight exercises as well. If you check out her Instagram, you can see her doing hundreds of pull-ups, push-ups, and squats in one go. You, too, can try these moves in the comfort of your home. "Bodyweight exercises are a proven way to get and stay fit," says clinical exercise physiologist Walt Thomson (via Southern California Health Institute). "In a time when many people are affected by cutting expenses, bodyweight exercises are a great way to feel great and look toned without a big financial investment."