What We Know About Clint Eastwood's Multimillion-Dollar Lawsuit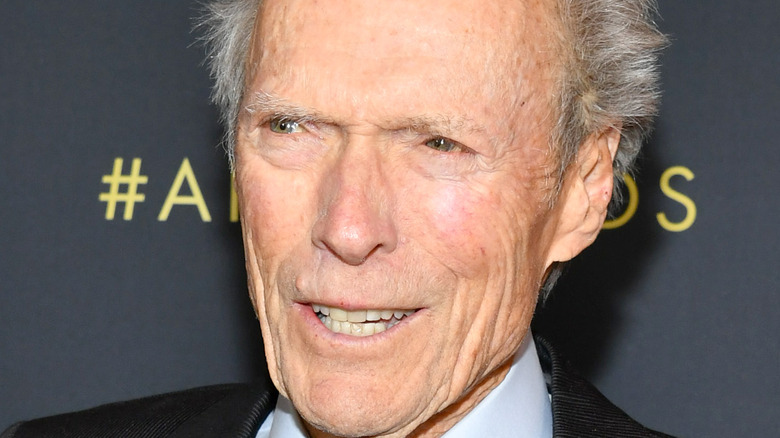 Amy Sussman/Getty Images
Did you know that it's illegal to use someone's photo to endorse a product without their consent? George Clooney, Oprah, and Tom Hanks certainly knew this, as they're only a few of the many celebrities who have caught companies using their likeness to endorse products they never consented to, per Daily Mail. A Lithuanian CBD company didn't seem to know about this law — or perhaps chose to disregard it — which is why the company has found itself in some seriously hot water.
Recently, 91-year-old Clint Eastwood and his team filed a lawsuit against CBD company Mediatonas UAB for illegally using images and likeness of the "Dirty Harry" actor without their consent. The utilization of Eastwood on their products ultimately served as an endorsement of the products that neither Eastwood nor his team consented to. In July 2020, Eastwood and Garrapata — the company that owns the use of his likeness — filed two lawsuits seeking financial compensation for the damages perpetrated by the CBD manufacturers, who falsely claimed he had endorsed their products. Furthermore, the company went as far as sharing a fake interview on their website that featured Eastwood supposedly claiming that selling CBD products offered him a chance to leave Hollywood and embark on "something bigger than movies" (via Daily Mail).
When Eastwood and Garrapata discovered news of the company's actions, they attempted to reach out to them, but according to InsideHook, the company never responded to the summons.
Clint Eastwood was awarded millions of dollars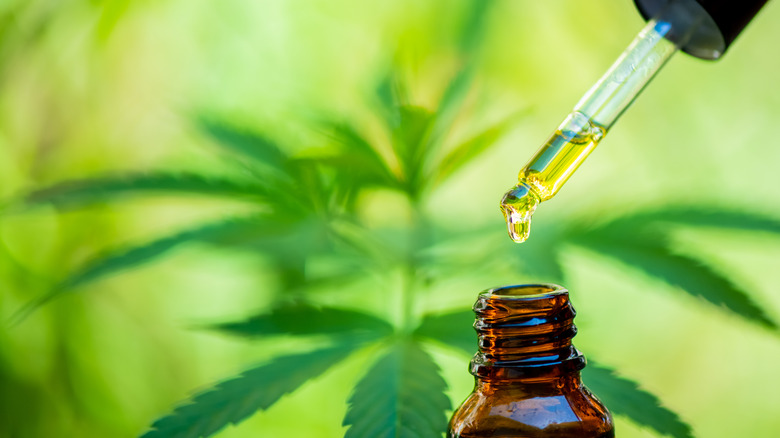 JETACOM AUTOFOCUS/Shutterstock
The lawsuits filed in 2020 claimed that all connections to the Lithuanian CBD company and subsequent endorsements were completely false. "In truth, Mr. Eastwood has no connection of any kind whatsoever to any CBD products and never gave such an interview," stated the lawsuit, asserting that the company "illegally profited off of his name and likeness." The lawsuit also attempted to prove defamation (via Daily Mail).
Ultimately, California judge R. Gary Klausner ruled in favor of Clint Eastwood and Garrapata's claims and found that they had done enough to prove that the CBD company falsely used the actor's image to sell products he never endorsed (via TMZ). However, they didn't find the endorsements to be inherently defamatory, as it didn't appear to be "libelous on its face," per The New York Post. Judge Klausner wrote, "It requires additional context to understand what CBD products are and why a person like Clint Eastwood would not endorse a marijuana-based product."
Eastwood and Garrapata were awarded $6.1 million in damages as a result of the lawsuit, and Mediatonas UAB also had to pay $95,000 in attorneys' fees (via Fox News).