What Florence Pugh Says About Booking Roles That Require Her To Lose Weight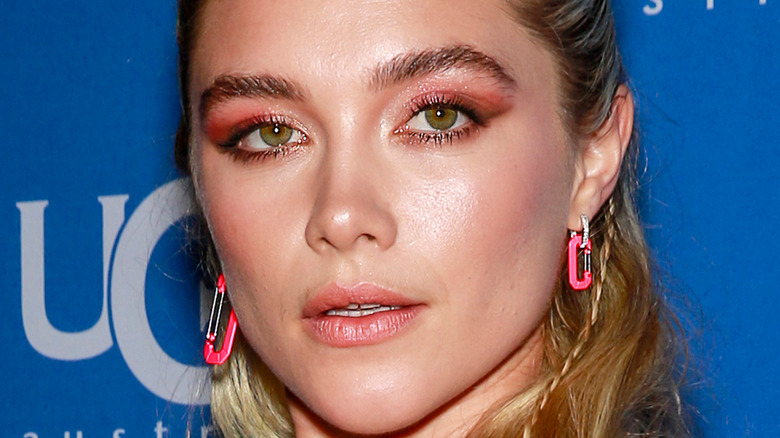 Ovidiu Hrubaru/Shutterstock
Florence Pugh's been acting in various shorts, TV series, and movies since 2014 but has already garnered 36 awards and an Oscar nomination amongst 80 others (via IMDb). Her roles have been quite diverse in terms of genre and costumes. — she's worn corseted dresses in William Oldroyd's period piece "Lady Macbeth," sordid expressions in the (arguably) horrific "Midsommar," and mobile spy attire in Marvel's "Black Widow." Her versatility as an actor has even been noticed by Madonna, who wants Pugh to play her in her upcoming biopic "Material Girl," (via E!). You know you've made it big when Madonna wants you to play her in a movie.
In every role, Pugh has taken preparation seriously. As she told Elle, for "Midsommar," the majority of the time she spent preparing for the tole, she "was literally wearing headphones [and] imagining my sisters dying...I didn't know if that was going to work. But that seemed to get me pretty distraught pretty quickly." For "Black Widow," she had to train her body to withstand superhero moves. Read on to know what she wasn't prepared to do.
Florence Pugh prioritizes her health over any role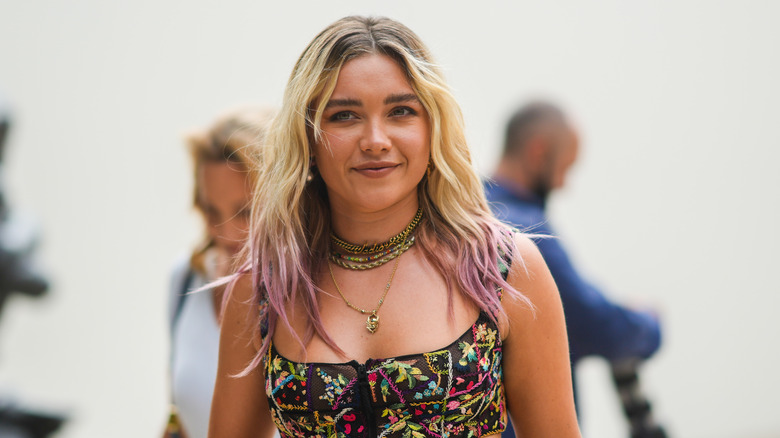 Edward Berthelot/Getty Images
Florence Pugh's character in "Black Widow" has military and martial arts training and is supposed to be in "peak athletic condition," according to a Marvel fandom called The Comic Book Sanctum. "Essentially you need to look good moving," Pugh told Elle. When she landed the role, the actress knew she wanted to set the terms. "When I got the job, I wanted to know what the regime was...I wanted to know whether it was them or me calling the shots. That was a big deal for me. I didn't want to be part of something where I was constantly checked on. And people making sure I was in the 'right' shape. That's not me at all," she said. 
She had to figure that out early on when she worked on "The Falling." She told Glamour, "I did a job where it was made very apparent that I needed to lose weight and when it was over, I was very aware I didn't want to do that kind of work...Because I was faced with that, I realized what I wanted to represent, and had that not happened, I may not have overcome my issues with my body at such an early age. I'm happy about that, but a lot of women aren't that lucky."
Scarlett Johansson said what we were all thinking when she told Elle, "I wish I was as confident as she is when I was her age." Hear, hear!