Why NeNe Leakes Isn't Ruling Out A Comeback On The Real Housewives Of Atlanta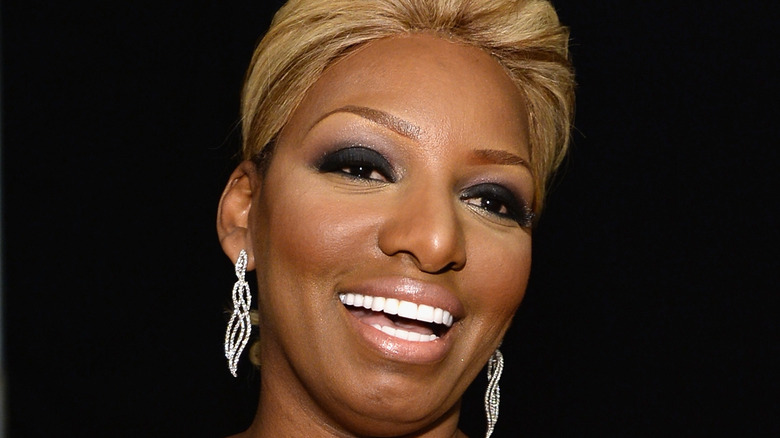 Dimitrios Kambouris/Getty Images
NeNe Leakes might be something of an acquired taste, but there's no denying she's also one of the most recognizable, and successful, members of the extended "The Real Housewives" franchise. An original cast-member on "The Real Housewives of Atlanta," Leakes had a love-hate relationship with the show that made her name for many years but, in September 2020, Leakes made the shock decision to say goodbye to "The Real Housewives of Atlanta" for good. The reality star made the announcement on her YouTube channel, describing it as a very "hard and difficult decision" to bow out of the 13th season of the hit show.
Leakes explained she decided to leave "The Real Housewives of Atlanta" following "an extremely long, exhausting, tiring, emotional negotiation" that, clearly, didn't work out in either party's favor. Bravo responded to her departure in a statement shared by Variety, noting, "We wish Nene all the best in her future endeavors and thank her for sharing her journey for over a decade with the fans of 'The Real Housewives of Atlanta.' She's been instrumental since the start and will truly be missed, and maybe one day she'll hold the peach again." That last line gave fans hope for the future, but is there really a chance Leakes could return?
NeNe Leakes has no idea what the future holds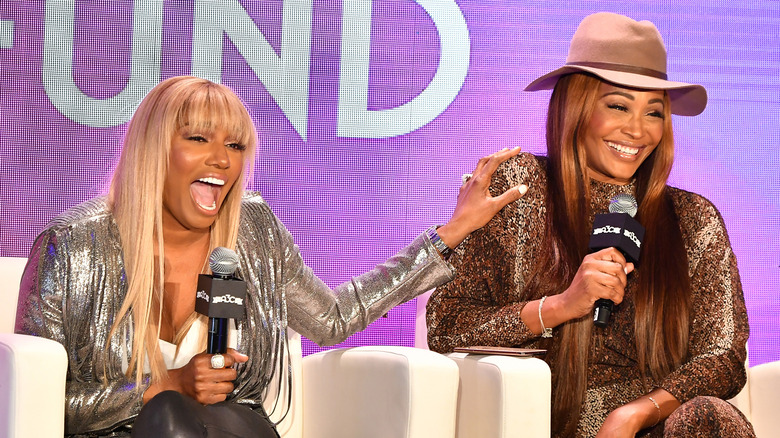 Paras Griffin/Getty Images
NeNe Leakes has been a fan favorite since Season 1 of "The Real Housewives of Atlanta," so it's unsurprising to learn that, despite her quitting in 2020, this likely isn't the end of the road for her. The reality star chatted with Hollywood Unlocked about whether she'd ever consider returning to the franchise that made her famous. Leakes admitted, "I don't know that I would or would not, I can't answer that. We have to talk about some things behind closed doors." The businesswoman hinted at ongoing issues with network Bravo and, in particular, Andy Cohen, whom Leakes called out publicly following her departure (via USA Today). 
The reality star claimed there was systemic racism at play, and revealed she ultimately left the show because she simply couldn't handle it anymore. It's arguable "The Real Housewives of Atlanta" alum doesn't need to return to the Bravo fold, however, since she's been plenty busy since moving on. Aside from her popular YouTube channel, Leakes opened up an entertainment venue called The Linnethia Lounge (via Screen Rant). As much as fans might want her back, there's a chance Leakes no longer needs "The Real Housewives" to make her mark.