Kacey Musgraves Just Made SNL History In This Risqué Way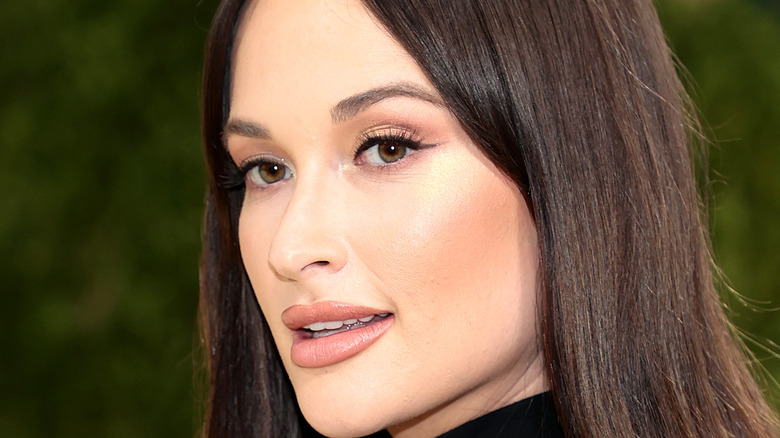 Dimitrios Kambouris/Getty Images
Over the last several years, Kacey Musgraves has made quite the name for herself in the country scene. Her brand of country music strays from traditional avenues of the genre and is instead aimed at women and other under-represented audiences within country music, and she's proved rather effortlessly that there's a place in any music genre for everyone. She's even gone on to forge tight friendships with other new-generation country stars like Marren Morris, showing that country music is beginning to evolve with the times.
Musgraves returned to the scene late this summer with the release of her latest album, "Star-Crossed." This album, like her others, told her raw truth, except this time it centered on her divorce and the heartbreak that stemmed from it (via Pitchfork). In fact, Pitchfork wrote, "Writing in the plain language of someone desperate to be understood, she sounds alternately vulnerable and triumphant." This brings us to today, when Musgraves has recently appeared on "Saturday Night Live" to promote her new album — only this time she came, like her music, stripped down.
This is the classic 1990s film that inspired Kacey Musgraves' performance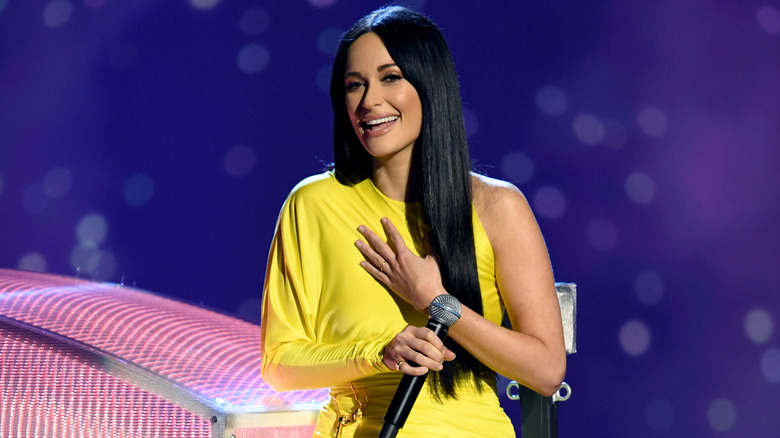 Kevin Winter/Getty Images
On her recent "Saturday Night Live" appearance, Kacey Musgraves came out on the famous stage to perform two songs from her latest album, "Star-Crossed." In her second performance, in which she performed "Camera Roll," Musgraves donned a flannel top and jeans, but it's in her first performance that the budding country sensation made "SNL" history." According to the Daily Mail, Musgraves performed her first song, "Justified," completely nude, except for the pair of boots she was wearing.
This meant Musgraves made history as the first person to ever be fully nude, bar shoes, on the comedy series. Musgraves, who was perched on a stool in the center of the stage, was covered by her guitar, which she played during her "Justified" performance (via Teen Vogue). After her performance, Musgraves confirmed on Twitter that she was inspired to perform naked by the 1994 classic, "Forrest Gump."
Moreover, according to the Daily Mail, Musgraves was covered by a sheet as she entered the stage and got situated on her stool. Her boots were later confirmed by her stylist, Erica Cloud, in an Instagram post to be CELINE.
So, which Musgraves performance on "SNL" was your favorite?