The Truth About Maren Morris' Relationship With Kacey Musgraves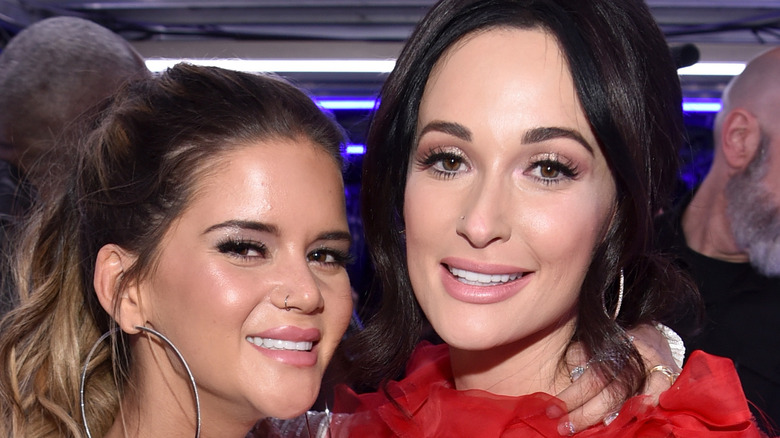 John Shearer/Getty Images
Texas is known for birthing some of the greatest musical talents in history. From music legend Beyoncé to blues singer Janis Joplin to the infamous rock band ZZ Top, the Lone Star State produces beloved musical talents in just about every genre (via Ranker). However, the southern state is the best know for its ties to the top country performers. Two of the most prominent country singers to stem from the state are Kacey Musgraves and Maren Morris. Musgraves was born and raised in Golden Texas, where she performed in various concert halls across her hometown (via Gem Tracks), while Morris grew up in the nearby city of Arlington (via Biography). The latter honed her performing skills at bars and clubs across the state.
Naturally, the Texas country music scene is saturated with rising stars, who often play many of the same venues. In their early days, Musgraves and Morris crossed paths while navigating their home state's country music circuit (via Dallas Observer).
Kacey Musgraves helped launch Maren Morris' career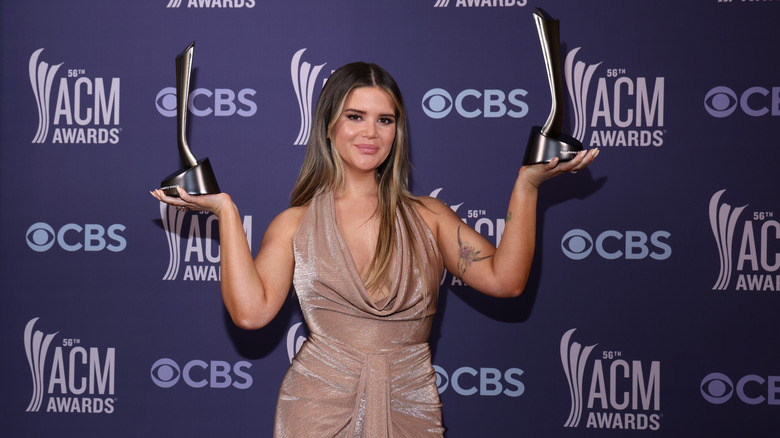 John Shearer/acma2021/Getty Images
In an interview with Rolling Stone, "The Middle" singer Maren Morris reflected on her journey to becoming one of the biggest country stars in the world. After discovering her passion for music at a very young age, Morris began performing at local bars. She said, "The only weird thing about my life was that I was playing honky-tonks on the weekends." The 31-year-old released her first independent album at 15 years old and had toured Texas for a full decade by the age of 21. By that point, the rising star knew she had to branch out of her comfort zone and try something new. Luckily, Morris had become friends with another future superstar during her ten years of touring.
Morris told Rolling Stone that traveled to Nashville to visit Kacey Musgraves. This visit completely changed the trajectory of Morris' career. She explained, "She showed me around her publishing office. It opened up this world for me: People go in, Monday through Friday, sit down and write a song. I was like, 'Holy s***, this is the best job ever." Thanks to Musgraves, Morris was able to hone her songwriting skills, make industry connections, and catapult her career to award-winning heights. While the pair have yet to collaborate on a song together, both women have many more years of making music ahead of them and may still grace us with a duet.