The Real Reason Christina Haack Gave Away Her Dog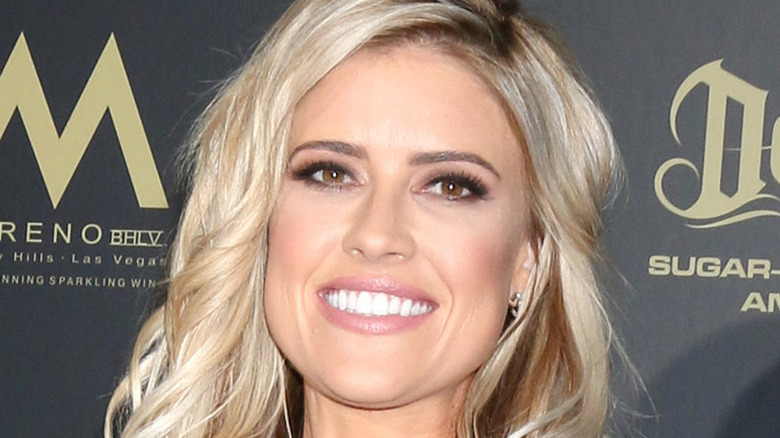 Kathy Hutchins/Shutterstock
Christina Haack has had plenty to celebrate lately. The HGTV star announced in September 2021 that she is engaged to realtor Josh Hall, although Haack kept their relationship private at first. "When we met this past spring, the synchronicities hit us so hard and fast they were impossible to ignore," she told People. "I felt immediately crazy protective over him and wanted to keep him for myself and get to know each other before the tornado (media attention) hit. We've had a few solid months of just us getting to know each other and I've loved every second of it."
Since making their romance public, however, Haack hasn't been shy about posting photos with Hall on her social media pages. She's shared pictures of them on vacation in Mexico, as well as snaps of Hall spending time with her children, daughter Taylor Reese and son Brayden James, whom Haack shares with first husband Tarek El Moussa, and Hudson London, her son with second husband Ant Anstead. One member of the family that hasn't been seen on social media, though, is Haack's Biggie, a rottweiler she took home around Christmas 2020. 
While Haack has shared pictures of her French bulldog Cash and another unnamed pup, Biggie has not been seen for months, leading one commenter to wonder, "What happened to biggie!" That's when Haack revealed that she had to make the tough decision to rehome her dog. 
Christina Haack rehomed her dog due to behavioral issues
Christina Haack introduced her social media followers to Biggie, a rottweiler that she got a breeder around Christmas 2020. "Too cute not to share. Meet the newest member of our family — Biggie. We are all obsessed and in love," she wrote in an Instagram post that has since been deleted (via People). In fact, all photos of the dog have been removed from her social media page. So after Haack posted a recent photo of her and her children with their other pets, some commenters wanted to know what happened to Biggie.
"Due to behavioral issues," Haack wrote (via People), "I made the hard decision to have Biggie re-homed in the best interest of my children." Many of her followers empathized with Haack's decision, with one writing, "It's so hard to have to make that decision but it's the best situation for everyone, protecting first your children but also protecting Biggie! Thank you for ensuring everybody is happy and safe!"