Here's How Tall Emilia Clarke Really Is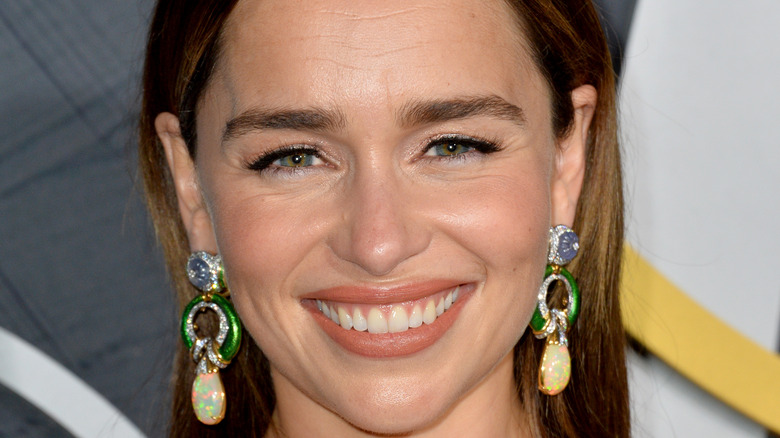 Featureflash Photo Agency/Shutterstock
Emilia Clarke became an overnight sensation in 2011 following the premiere of "Game of Thrones" on HBO. The British actress starred as Daenerys Targaryen, Mother of Dragons, affectionately referred to as Khaleesi both in the show and by adoring fans around the world. Prior to being cast in the mega-hit series, Clarke starred in a few television shows in the UK and was named one of its "Stars of Tomorrow" in 2010 (via Screen Daily).
While working on "Game of Thrones," the actress also appeared in several popular movies, including the emotional drama "Me Before You" and "Solo: a Star Wars Story" (via IMDb). Clarke often portrays courageous, independent women who stand up for themselves and what they believe in, which makes her even more lovable. Following the finale of "Game of Thrones," she added more credits to her acting resume as she appeared in the 2019 film "Last Christmas" and is slated to star in the television miniseries "Secret Invasion" in 2022.
For someone who packs such a powerful punch onscreen, you'd expect them to be larger than life. In Emilia Clarke's case, though, the actress is one of the most petite in the business.
Emilia Clarke is not as tall as she appears onscreen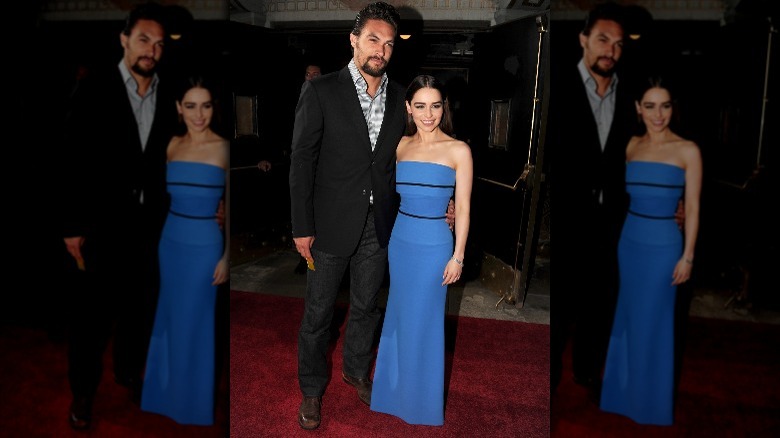 Kevin Winter/Getty Images
You know that old adage about how the camera adds 10 pounds? Sometimes we stop to wonder if it adds 10 inches of height as well. When Emilia Clarke is slaying bad guys in "Game of Thrones," she makes for a pretty intimidating opponent. In real life, however, the British actress is quite petite, measuring only about 5 feet, 2 inches tall, per Stars Unfolded.
The actress' small stature isn't as noticeable when she's perched on top of a dragon, but it's definitely easy to see when she's standing next to her former co-star, Jason Momoa. He starred opposite Clarke in "Game of Thrones" as her on-screen husband Khal Drogo (via IMDb). Though Momoa's time on the show was short-lived, he and Clarke have maintained a close bond and have been photographed together on numerous occasions over the years (via People).
When Clarke and Momoa are together, their height difference is one of the first things to catch your attention. Momoa stands at an impressive 6 feet, 4 inches tall, which makes him over a foot taller than Clarke (via Showbiz CheatSheet). That's probably why it's so easy for Momoa to bench press her whenever the two reunite (via Instagram).