Dave Grohl Opens Up About Kurt Cobain And Coping With His Death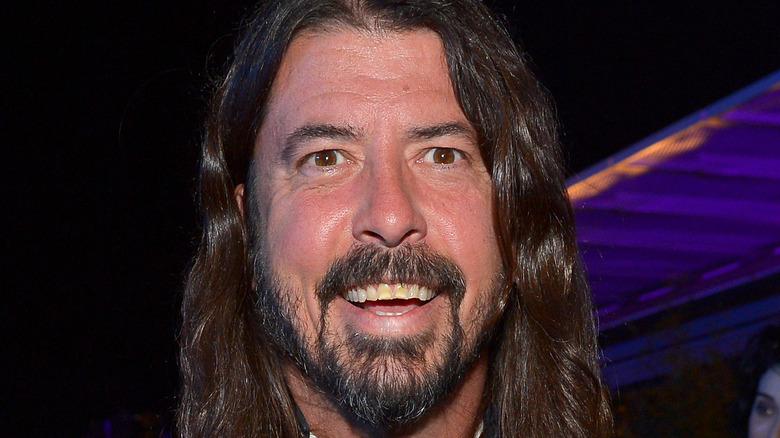 Donato Sardella/Getty Images
Kurt Cobain's death shocked the world. The singer/songwriter had shot to fame with his band Nirvana due to his grunge look and edgy lyrics. He was found dead at his Seattle home on April 5, 1994, the result of a self-inflicted gunshot wound, per NBC Chicago. A suicide note was found next to his body. He was 27 years old at the time of his passing. Although the cause of death was ruled a suicide, many fans believe that foul play could have been involved and multiple conspiracy theories have circulated over the years.
Cobain's death was felt hard in the music community, perhaps most especially by his fellow band members, drummer Dave Grohl and bass guitarist Krist Novoselic. In 2020, Novoselic admitted that he spent a long time trying to deal with Cobain's loss. "I took a long time. It was so traumatic. I was depressed from it," the musician told Kerrang (via iheart). "It had terrible effects," he said. "I had other things in my life at that point that held me back, too. But in the end, time healed it and you end up dealing with it. Then, eventually, you come to terms with things ... but I don't know, really. You just have to try to be positive," he added.
In addition, Cobain's death also took a toll on Grohl. In his new memoir he opens up about that time in his life.
If you or anyone you know is having suicidal thoughts, please call the National Suicide Prevention Lifeline​ at​ 1-800-273-TALK (8255)​.
Dave Grohl opens up about his time with Nirvana in new memoir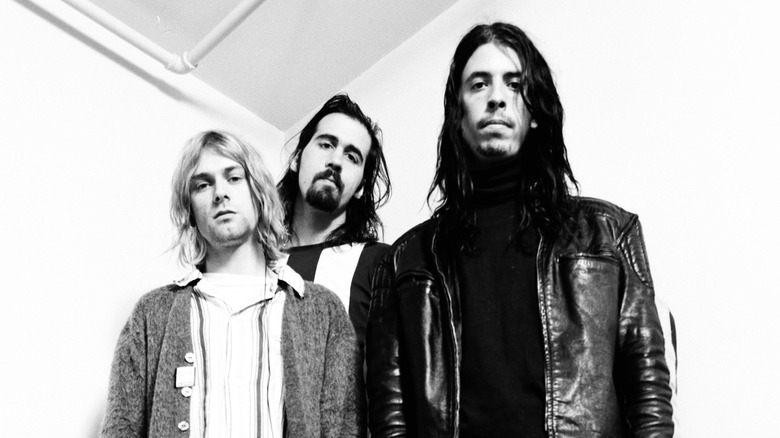 Gutchie Kojima/shinko Music/Getty Images
People Magazine reports that Dave Grohl spent years hiding from the music that he made with Cobain. "It used to be that years ago that I would hear a Nirvana song on the radio and turn the channel," he said. "I don't do that anymore. I'll go driving with my kids in the car and they'll put on Nirvana. ... We don't really sit around the house, talking about Nirvana all day long, but every once in a while, they'll ask me questions and I'll explain that life to them."
In his book "The Storyteller: Tales of Life and Music," released this month, Grohl touches on that time in his life. "I was basically a gypsy with a drum set and a duffel bag who wound up living with these two strangers in these squalid apartments, wondering if I'd made the right decision," he explains. "But when we went to the rehearsal space and started playing, it was pretty clear that we were all there for a reason. I think our greatest hope was that we'd have enough money to get an apartment and food to eat," he added of his chaotic younger years.
Dave Grohl still thinks about Kurt Cobain today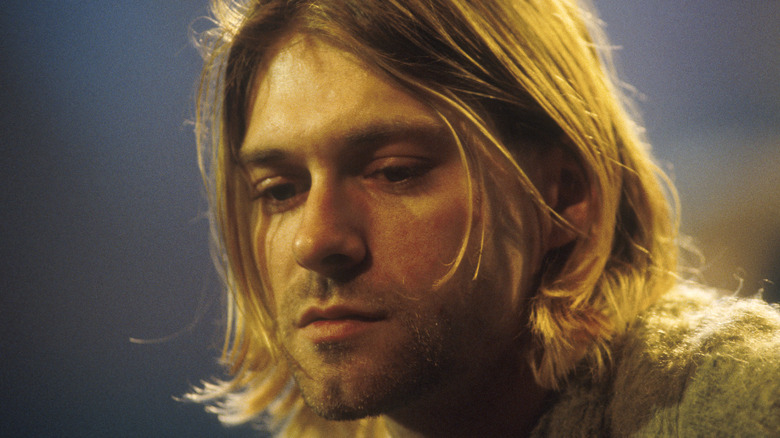 Of course, Dave Grohl did make the right decision. Nirvana has gone on to become one of the most beloved bands of all time. The group has sold more than 75 million records. However, Kurt Cobain's death left many wondering what could have been for the group. Cobain's death had a huge impact on Grohl, who admits that his former band member and friend is often on his mind even today. "I think about him all the time," Grohl told People Magazine. "I just had a dream about him two nights ago. I only knew Kurt for about three-and-a-half years, but in that time we went through multiple lifetimes. Kurt's songs touched the world," he added.
Following Cobain's death, Grohl went on to form another successful band, The Foo Fighters. He still makes music today, but things are different this time around. "I'm having the time of my life being a father," he says. "The challenge is all about being able to shift gears. You go out on the road, playing stadiums, traveling every day. You're jet-lagged and exhausted, then you come home, you're in a minivan, you're packing lunch boxes and you're in the drop-off line at the school down the street. You have to be able to shift gears."
Although Cobain (pictured above) may be gone, his legacy lives on in his music and all those he inspired, which likely includes Grohl.