Camilla Parker Bowles' Heartwarming New Title Revealed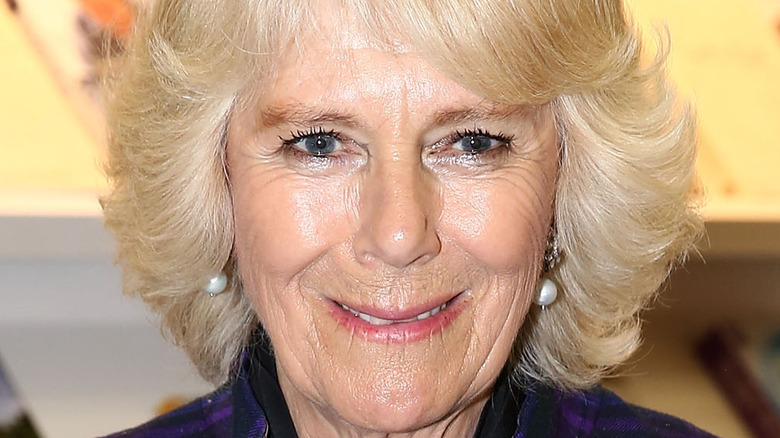 Tim P. Whitby/Getty Images
If you're a longtime observer of the British royal family, you're definitely familiar with Camilla Parker Bowles, the Duchess of Cornwall and wife of Prince Charles, the first in line to the British throne. According to Town & Country, Bowles was born in 1947 and met Charles in 1970, but their love story is a complicated one. As we know, Charles married Princess Diana after he returned from serving in the navy, and it's then that he discovered Bowles' engagement, too. However, the two would continue to talk and, after Diana's death in 1997, they'd ultimately marry in 2005.
Since then, Bowles has been living life as a proper royal, but she's faced her own challenges. She ran into issues that nearly prevented her wedding, and rumors have continued to swirl years later regarding her divorce from her first husband. Now, people mostly wonder what her relationship is like with the other royals. For example, some people wonder if she'll ever forgive Prince Harry and Meghan Markle for how they hurt her husband, Prince Charles.
Despite marrying Charles, the Prince of Wales, Bowles never received the title of Princess of Wales, as this title remained Diana's in death. Now, though, some 16 years after marrying Charles, Her Royal Highness the Duchess of Cornwall has received a new title.
The Duchess of Cornwall is now also a patron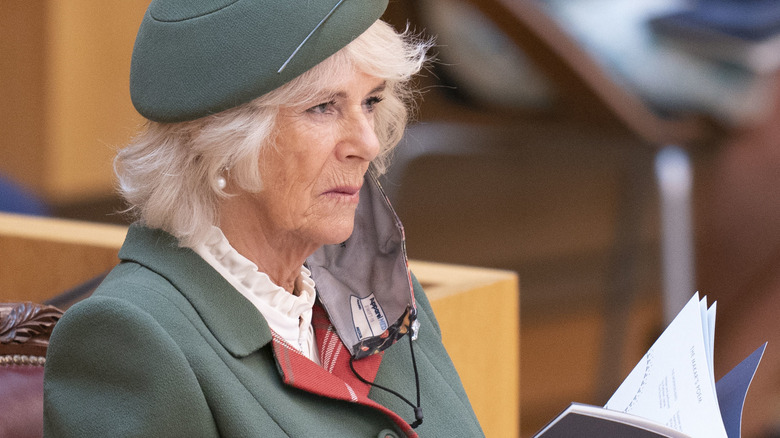 Pool/Getty Images
Camilla Parker Bowles' new title is a charitable one that showcases her humanitarian efforts during ongoing times of unrest, especially as the COVID-19 pandemic shows no signs of wavering. According to PureWow, the Duchess of Cornwall shall henceforth also be known as a Patron of Silver Stories, which coincides with the new Silver Stories program from Clarence House.
This program connects students with elderly individuals to whom they talk and read stories. This helps keep elderly individuals company — especially during the pandemic when face-to-face communication is harder — and helps children understand the importance of giving back to those who paved the road for them. 
Bowles' new title was announced in an Instagram post from Clarence House, which, in part, read: "The Duchess enjoyed a call with some young readers earlier this week, who told HRH how much they enjoy spending time reciting stories to the older generation." The post later added that the students read to each older individual once each week for roughly five minutes, allowing them to chat, read a poem, or start a story. Additionally, the students are young enough that this activity actually helps grow their speaking and reading proficiencies as well. 
Bowles' new mission is an admirable one, and her new title sets her apart from other royals. We'd say this is a win-win for her!