Million Dollar Listing New York Season 10 - Here's What We Can Tell Fans So Far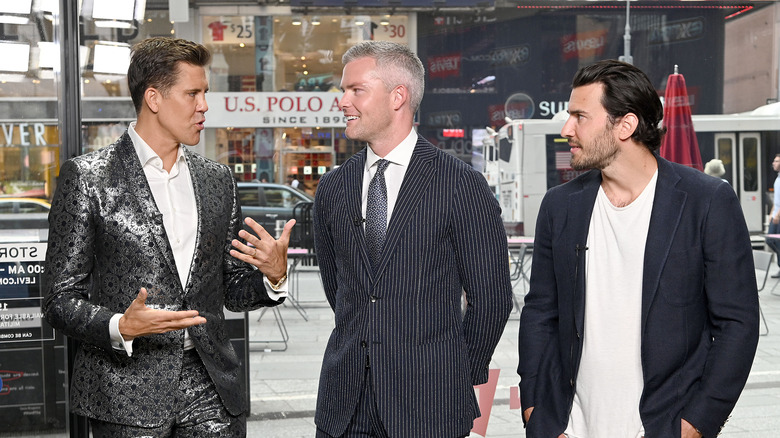 Jamie Mccarthy/Getty Images
"Million Dollar Listing" is one of the most fascinating franchises Bravo has to offer. Though the Los Angeles installment set the precedent for the New York series, "Million Dollar Listing New York" is the real star. The reality show premiered in 2012 (via IMDb) and has entertained fans for almost a decade. "Million Dollar Listing New York" follows a group of Manhattans best realtors as they run around the city making multimillion-dollar deals. In addition to showcasing many of the most enviable apartments in New York City, the program dives into the personal lives of the brokers.
From blowout fights between brokers to the births of firstborn babies to battles with mental health issues, "Million Dollar Listing" dives into more than just the real estate business. Following the success of Season 9, many viewers are wondering if the beloved series will return to Bravo for another season. Here's everything we know.
When will Season 10 of Million Dollar Listing New York premiere?
While Season 9 of "Million Dollar Listing New York" followed the brokers as they struggled to move Manhattan real estate amidst the COVID-19 pandemic, a subsequent season would allow the realtors to return to a more traditional market. According to NextSeasonTV, Bravo has yet to confirm or deny whether or not the show will return to the network. However, the odds are in the Manhattanites' favor as "Million Dollar Listing" recently added its first female broker, Kirsten Jordan, and will most likely allow the new addition more than one season to showcase her skills (via E! News).
If Season 10 is green-lit, the series will most likely follow the traditional release date structure. Since the ninth season premiered on May 6, 201 (via Bravo), Season 10 will probably drop in spring 2022. However, we could see a premiere date as late as the fall season because of how the pandemic affected the show's filming schedule.
Who will be in the cast of Million Dollar Listing Season 10?
What sets "Million Dollar Listing New York" apart from other real estate series like "Selling Sunset" and "Flip or Flop" is the dynamic cast. Brokers Ryan Serhant and Fredrik Eklund have led the series since the 2012 premiere and remain two of the most interesting figures in the reality television realm (via IMDb). Both brokers have great camera presence, cool marketing ideas, and interesting personal lives. If the series returns for a tenth season, both Serhant and Eklund will certainly be back to continue their fight to be the top broker in New York City.
In addition to these two relators, Steve Gold, who joined the series for Season 6, will likely return. Gold often highlights the amazing properties in lower Manhattan and brings a flair to the sometimes stuffy show. Newcomers Tyler Whitman and Kirsten Jordan will likely return as well. Both Whitman and Jordan still have a lot left to prove.