Elton John's Husband Just Revealed This About Meghan Markle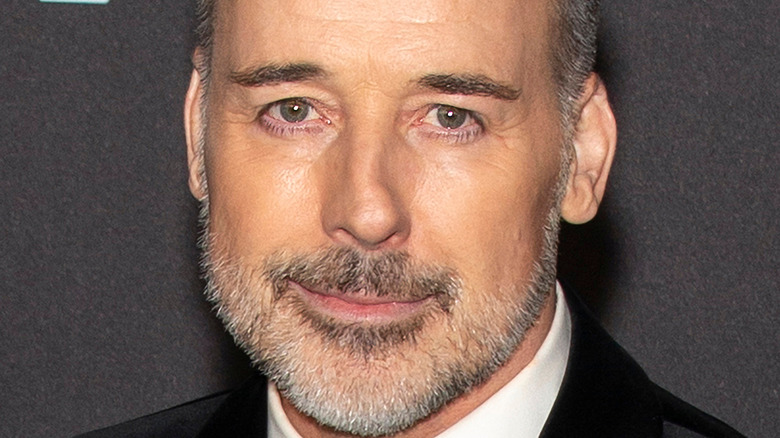 Ovidiu Hrubaru/Shutterstock
Since deciding to leave behind their royal duties in early 2020, the Duke and Duchess of Sussex have kept very busy (via WWD). One of the most exciting things the pair has in the works is a multi-year deal with Netflix that will include documentaries, feature films, scripted shows, and more. In a statement, the couple said, "Our focus will be on creating content that informs, but also gives hope. As new parents, making inspirational family programming is also important to us." For their first production, Markle and Prince Harry are creating an animated children's series (Via Town and Country Magazine). Markle will serve as the executive producer of "Pearl", which follows a 12-year-old girl who takes inspiration from influential women throughout history.
The Duchess of Sussex will share this important role with famed filmmaker David Furnish. In an interview with Hello!, Elton John's husband shared what it's like working with Markle.
David Furnish loves working with Meghan Markle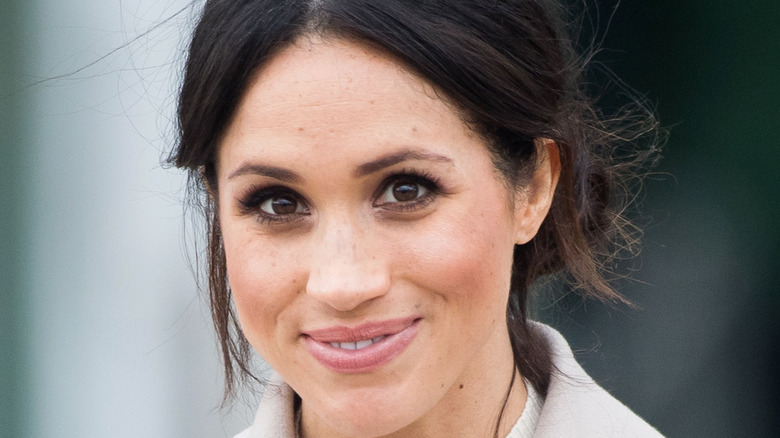 Naresh777/Shutterstock
While attending the Hello! Inspiration Awards, "Pearl" executive producer David Furnish sung praises of his co-worker Meghan Markle. The "Rocketman" producer said, "She's a fantastic collaborator, amazing leader. And we're just very, very excited to be working with, you know, someone is as influential and as supportive as Netflix." Furnish also spoke about his working relationship with the Duchess when the series was initially announced. He said, "I am delighted that we are finally able to announce this exciting animated series. Meghan, The Duchess of Sussex and I are deeply passionate about bringing the inspirational and positive stories of extraordinary women from around the world to a global audience of all ages."
Furnish added, "The team collaborating on the series are first class, and Netflix are the perfect partner." Markle also expressed gratitude for her partnership with the streaming giant. The 40-year-old said in a statement, "I'm thrilled that Archewell Productions, partnered with the powerhouse platform of Netflix, and these incredible producers, will together bring you this new animated series, which celebrates extraordinary women throughout history." While its unclear when "Pearl" will be released, its certain that the series will be magical.