Why A Royal Expert Thinks Meghan Markle Was Lying About Her Life With The Firm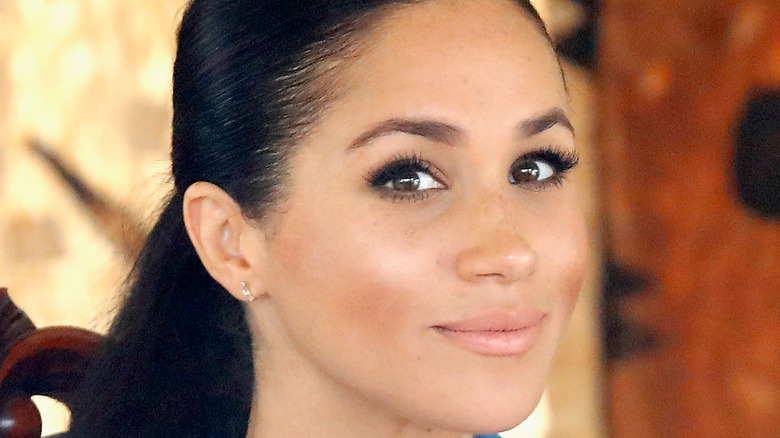 Chris Jackson/Getty Images
Meghan Markle and Prince Harry stunned viewers when they sat down for a tell-all interview with Oprah Winfrey back in March. During the televised conversation, the Duke and Duchess of Sussex dropped many bombshells about their lives, including some unflattering details about what life was really like for them within the confines of the royal family, per The New York Times. While speaking with the iconic journalist, Meghan admitted that she felt trapped within the firm and felt emotionally desolate to the point that she began to have suicidal thoughts and feelings. "I was ashamed to have to admit it to Harry. I knew that if I didn't say it, I would do it. I just didn't want to be alive anymore."
The duchess went on to describe her life inside Kensington Palace as lonely, revealing that she felt a bit imprisoned by her royal title. She also confessed that she had no idea about how life would be like when she married Harry. "I didn't do any research about what that would mean," she said. "I never looked up my husband online."
However, in new chapters for his book "Meghan: A Hollywood Princess," biographer Andrew Morton is questioning Meghan's claims of isolation during her time as a working royal.
If you or anyone you know is having suicidal thoughts, please call the National Suicide Prevention Lifeline​ at​ 1-800-273-TALK (8255)​.
Royal author calls out discrepancies in Meghan Markle's comments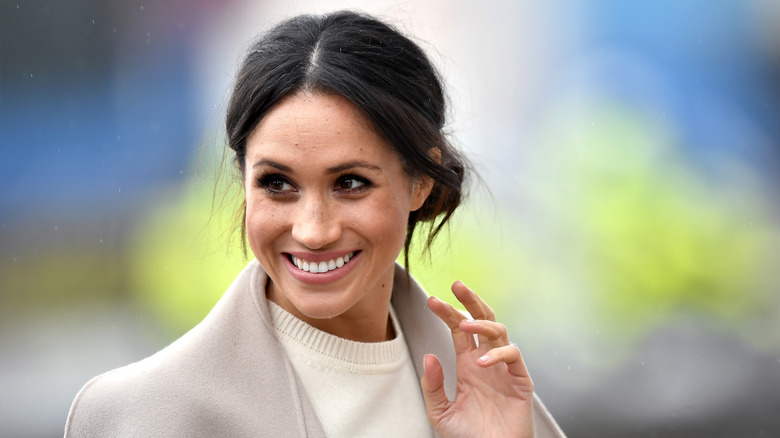 Charles Mcquillan/Getty Images
Newsweek reports that royal author Andrew Morton isn't convinced that Meghan Markle was living a life of isolation during her years working in the royal family. In fact, the expert refutes the Duchess of Sussex's claims of not being able to see friends and barely leaving the house in new chapters for his biography "Meghan: A Hollywood Princess."
"She also claimed that over one four-month period, she had only twice left the house, again indicating that she was a lonely prisoner hidden away by the men in grey. Yet she was seen out on numerous occasions: dinner and lunch appointments in Notting Hill, beauty treatments in Kensington and various shopping trips," Morton wrote. "Though she was snapped by the paparazzi, British newspapers declined to buy photographs of these excursions.
"She also felt silenced and trapped by the system; her passport, driver's license and keys were taken away from her as though she were entering an open prison," the author continued. "That didn't stop her, though, from making numerous speeches on female empowerment, equality and other issues while traveling around the world on private and commercial aircraft. It was a curious kind of muzzling."
It seems that Morton, like others who have spoken out, finds Meghan's claims a bit confusing. However, the duchess has stood firm in her comments about feeling oppressed and seems unafraid to share her story in the months since her royal exit.