Why Don Lemon Has Harsh Words For Trump Tell-All Author Stephanie Grisham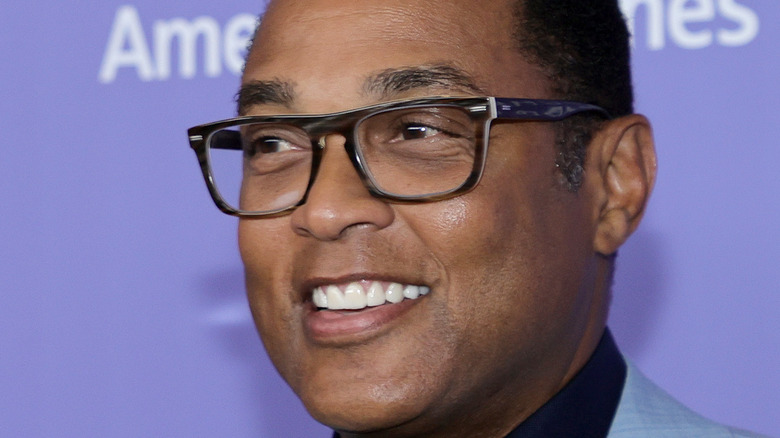 Jamie Mccarthy/Getty Images
We may receive a commission on purchases made from links.
For nearly six years, Stephanie Grisham was one of Donald Trump's staunchest supporters. During his White House years, she worked as press secretary, communications director, and as Melania Trump's chief of staff and expressed public support for POTUS' policies. As The New York Times pointed out, though, it was somewhat ironic that Grisham, as press secretary, seemed to spend more time avoiding the press than actually keeping them informed about what was going on. While Grisham was, in fact, a big Trump booster in earlier days, she said the scales began to fall from her eyes when the then-president seemed to side with her abusive ex who also worked at the White House. In an op-ed piece she wrote for The Washington Post, Grisham described the situation. 
"A White House staffer accused of assault by a woman whom the president knew and trusted? It didn't even seem to register on the president's radar screen as a concern." Still, Grisham remained by the president's side through the long-contended election, all the way up until the January 6, 2021 attack on the Capitol. At that point, she resigned her position and soon after started working on her dirt-dishing memoir, "I'll Take Your Questions Now." The book was released on October 5, 2021, and Grisham is busy making the rounds on liberal media outlets she once despised in order to promote it. Not everyone's buying what she's selling, though, including CNN anchor Don Lemon.
Lemon told Grisham that she picked the wrong network to promote her book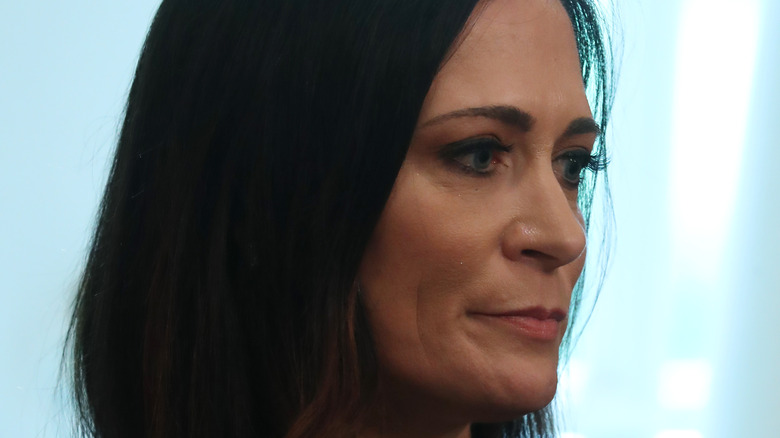 Mark Wilson/Getty Images
Stephanie Grisham was no fan of CNN in her White House days, but now the network is a major stop on her mea culpa tour. For the most part, they're not lobbing softballs, either. CNN's "New Day" hosts asked her whether she felt she'd had a hand in damaging democracy, and she confessed, "I think I played a role in a very, very bad time." They also inquired whether she felt responsible for the people who died due to the Trump administration's mishandling of the pandemic and she admitted, "I think the way we handled COVID was tragic ... I was part of that and I don't think I'll ever forgive myself." 
Don Lemon, however, was unimpressed by Grisham's hindsight. In a rant aired after her interview, he asked a question she wouldn't have been able to answer: "Why didn't you stand up for our democracy when you had the chance to do it, when it mattered, before there was a January 6th?" Take No Prisoners Lemon told her to go peddle her papers over on "the Fox propaganda network" instead, as noted by The Daily Beast. At least he didn't suggest she try "The Late Show With Stephen Colbert," though. Not only has that host gone on record as saying, "I don't want to help her sell a single copy of her tell-all about the time she told us nothing," but he refers to it as "I'll Take Your Money Now," and "I Just Recently Grew a Spine."