What Kristen Stewart Really Thinks Of Emma Corrin's Portrayal Of Princess Diana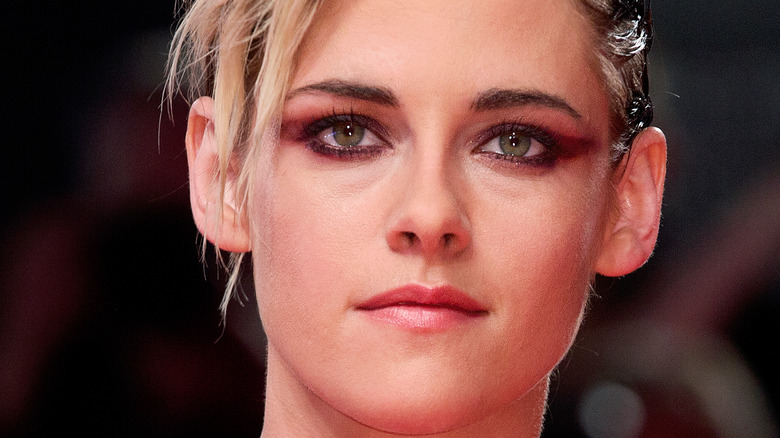 Andrea Raffin/Shutterstock
It can't be easy as an actor to portray a beloved public figure, especially one who has been portrayed before. And when it comes to treasured public figures, there are few people as near and dear to people's hearts than Princess Diana. After starring in "Spencer" as the famous "people's princess," actress Kristen Stewart shared how she viewed her predecessor Emma Corrin's performance of Princess Diana in "The Crown." Spoiler alert: She loved it. 
Stewart has been fairly open about her experience bringing Princess Diana to life in the new film. In "Spencer," the actress acts out some of Princess Diana's most important life moments from her charitable outreach to marriage and motherhood. Through those moments, Stewart shows the many layers of the late Diana and that was no small feat. Nonetheless, Stewart leaned into the challenge. Prior to filming, the actress told InStyle back in 2020 that she was enthusiastic about her role. "I haven't been this excited about playing a part, by the way, in so long," she said at the time. 
Aside from drawing inspiration from the real-life Princess Diana, there was another actress who Stewart looked to for inspiration when taking on the role — Emma Corrin, who played Princess Diana in "The Crown." In fact, Stewart was so impressed by Corrin that she went to the same dialect coach to get Diana's accent down perfectly, per Indie Wire.
Emma Corrin's thoughts on Kristen Stewart's Diana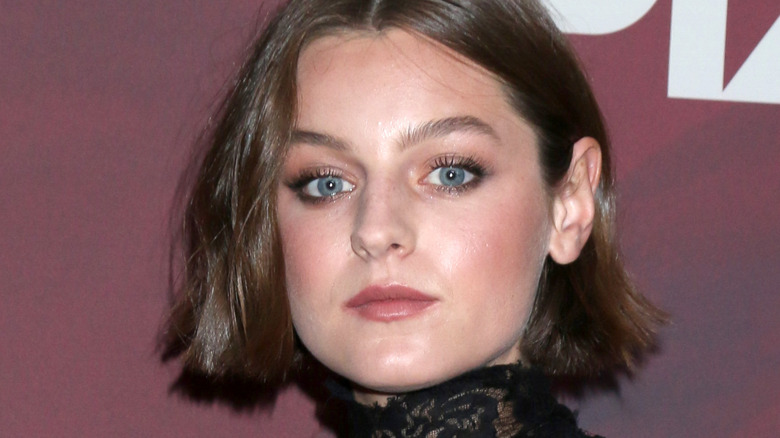 Kathy Hutchins/Shutterstock
Speaking about her lead role in "Spencer" with Entertainment Weekly for the outlet's cover story, Kristen Stewart shared that she is a fan of "The Crown," and Emma Corrin's performance in particular. "I watched it probably in one night. I think [actress Emma Corrin] did a really beautiful job. I mean, not to say that my opinion matters at all," she told the outlet, "but I loved her in it, truly." 
For what it's worth, the feeling is mutual. Corrin, too, has spoken about Stewart's performance as Princess Diana. In an interview with Deadline, she discussed the multifaceted nature of Princess Diana and the ability of various actresses to bring her to life; including Stewart. "I think it's wonderful, it's just great, because obviously [Diana] should be celebrated, and actually, I think it's so interesting to see so many different portrayals of her," Corrin said. "Hopefully all these different actors will be bringing out different nuances of her and different aspects of her story that we can apply to our own lives and learn from." She went on to explain how various interpretations of such a famous name can help people gain a deeper understanding of historical figures as people. 
Only time will tell if "Spencer" proves to be Stewart's career-defining role, but so far it sounds like it was more than well-received. Plus, actresses building one another up? We love to see it.