Why Fans Think Justin Bieber's Justice Album Is Tone Deaf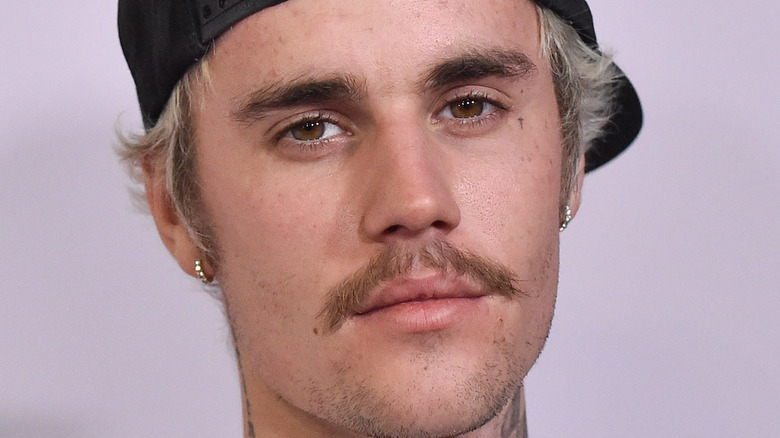 DFree/Shutterstock
Justin Bieber has been a pop star on the charts since 2008. The Canadian singer and songwriter has made headlines for both controversial things and for his music and talent. Recently, the singer has been making changes in his life by not only getting married to supermodel Hailey Baldwin, but also advocating for his deep appreciation in God and his beliefs in equality and equity in the United States. 
In a time where there has been immense conversation around racial injustice in the United States, Justin Bieber is one of the dozens of celebrities who has made it a priority to speak out against racial profiling and police brutality. Many of Bieber's social media posts advocate for peace, love, and equality for all. He has also posted about his support of the #BlackLivesMatter movement on social media as well (via Hypebeast). In addition, his recent album drop has shown to be a shout to "Justice" and many people who support this movement. 
Why fans are calling Justin Bieber's album a flop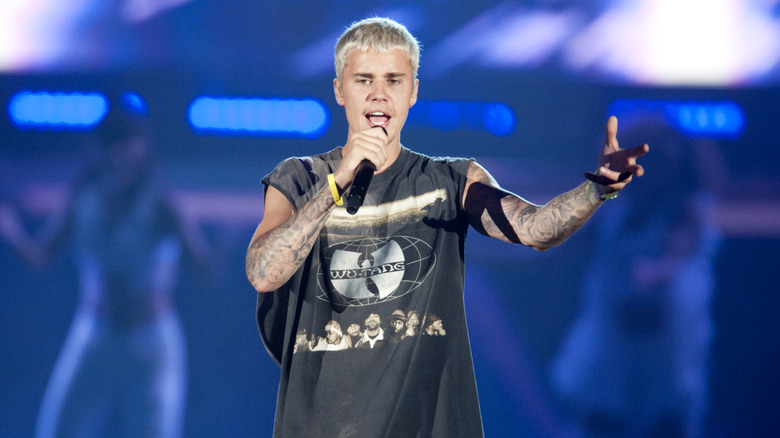 Jack Fordyce/Shutterstock
In March 2021, Justin Bieber released his 6th album, titled "Justice." The album is a reflection of many of Bieber's beliefs on social issues that continue to be at the forefront with racial inequality and black oppression in the United States. The album itself pays honor to one of the biggest figures in racial equality and peaceful protests, Martin Luther King Jr. The first song on the album, "2 Much" has Martin Luther King Jr. speaking about injustice (via Rolling Stone). 
While Martin Luther King Jr. is featured on the album twice, once in the beginning and once in an Interlude, the rest of the album is filled with love songs and romantic themes. Bieber writes mostly about his wife, with many songs discussing their undying love for each other and how much she has changed him as a person and his life. While the sentiment is beautiful, fans believe that the album is not quite right with being titled "Justice" if the songs do not present the themes of justice and equality (via The Daily Targum).
Fans actually say that while the songs are good and the talent is there, the message isn't. If the album is promoting justice, songs should echo this message as well.