The Heartbreaking Death Of Wham! Bassist Deon Estus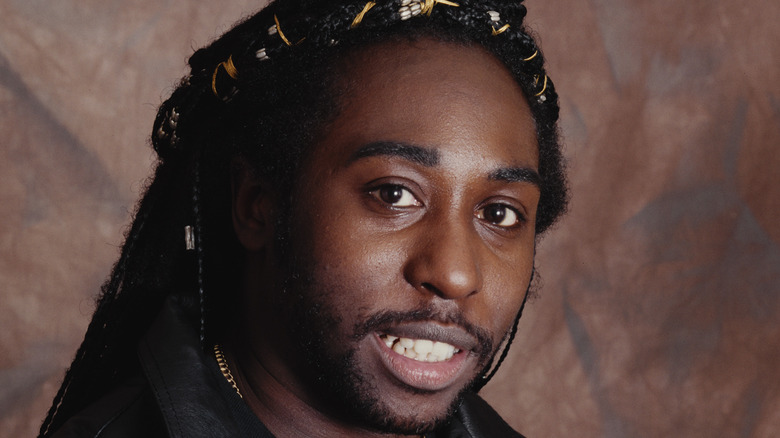 Michael Putland/Getty Images
Deon Estus died on Monday, October 11, 2021, at the age 65. A post on his official Twitter account read, "It is with real sadness I post that Deon Estus passed away This Morning. Deon was mostly known as the third member of Wham! Deon was passionate about music and loved interacting with his loyal fans."
His partner, Brenda Kaye Pearce, also shared the news on social media. "My dearest, closest partner and significant other of 4 years transitioned and all I can remember is our last conversation the day before. My heart will need time to heal. R.I.P. Deon. Love you forever" (via Facebook).
Born as Jeffery Dean Estus in 1956, he was known best for being the bassist for George Michael and Wham! Estus was on Michael's "Faith" tour in the late 1980s and played with the British singer-songwriter until his death in 2016, as reported by The New York Post.
Deon Estus played with legends like George Michael, Tina Turner, and Elton John
Deon Estus will go down in history as playing with the English pop duo Wham! which was formed by George Michael and Andrew Ridgeley and named for the sound they thought they made when they performed together. Despite the popularity of their single "Wake Me up Before You Go Go" in 1984, the group broke up soon after. Still, Wham! helped influence the pop revival in the 1980s and the boy band trend in the 1990s (via Spotify).
"[Very] sad news today of Deon Estus' death," Ridgeley tweeted. "A lavishly gifted bass guitarist, a charismatic [and] impish character [and] a rock of the WHAM! rhythm section. He lives large in the memory, he radiated warmth, humour [and] life's illuminating light, my heartfelt commiserations go out to his family."
Throughout his career, Estus also played alongside legends like Marvin Gaye, Tina Turner, Annie Lennox, Frank Zappa, and Elton John (via The New York Post).