What We Know About Meghan And Harry's Latest Deal With An Investment Firm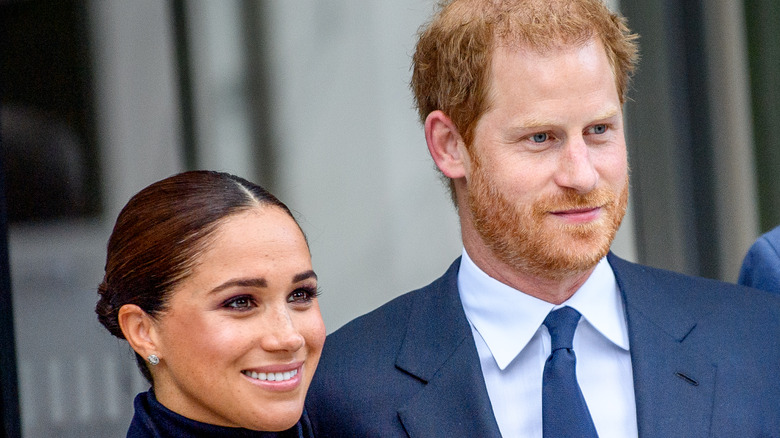 Roy Rochlin/Getty Images
Prince Harry and Meghan Markle have been busy in the world of non-profits, production, mental health, and vaccines, to name a few, and now, they are "impact partners" at Ethic, an investment firm focused on businesses that meet its "social responsibility criteria."
Founded in 2015 by self-proclaimed hippies Jay Lipman, Doug Scott, and Johny Mair, Ethic has a goal to mainstream sustainable investing and says clients will make just as much money as those investing in traditional portfolios like oil and tobacco companies (via the Daily Mail).
"From the world I come from, you don't talk about investing, right? You don't have the luxury to invest. That sounds so fancy," Meghan said, as noted by The New York Times. "My husband has been saying for years: 'Gosh, don't you wish there was a place where, if your values were aligned like this, you could put your money to that same sort of thing?'" From the looks of it, it seems as though Meghan and Harry have found a firm worth partnering with.  
Prince Harry and Meghan Markle are now partners at this investment firm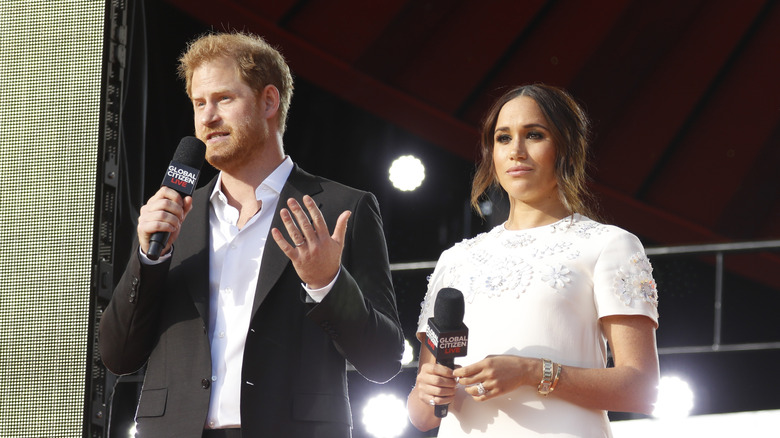 John Lamparski/Getty Images
A statement on the Ethic website notes, "The Duke and Duchess of Sussex share a lot of values with us ... That's why we're so excited that they're joining us as impact partners. They're deeply committed to helping address the defining issues of our time."
The site goes on to say that Prince Harry and Meghan Markle "became investors in Ethic earlier this year," "have investments managed by Ethic," and "want to shine a light on how we can all impact the causes that affect our communities, bring transparency into how the corporate world sets the tone and shapes outcomes for everyday families, and believe that more people should have a seat at the table when it comes to making progress." Of course, given that Meghan and Harry have made a point of prioritizing their philanthropic goals — Meghan's 40x40 initiative and the couple's work in vaccine equity comes to mind — their newfound partnership with the investment firm makes a lot of sense. 
As mentioned, Ethic invests in businesses that meet a "social responsibility criteria," and that includes racial justice and climate change, two of the important topics this royal couple has spoken about recently (via the Daily Mail).