How NeNe Leakes Is Coping With The Death Of Her Husband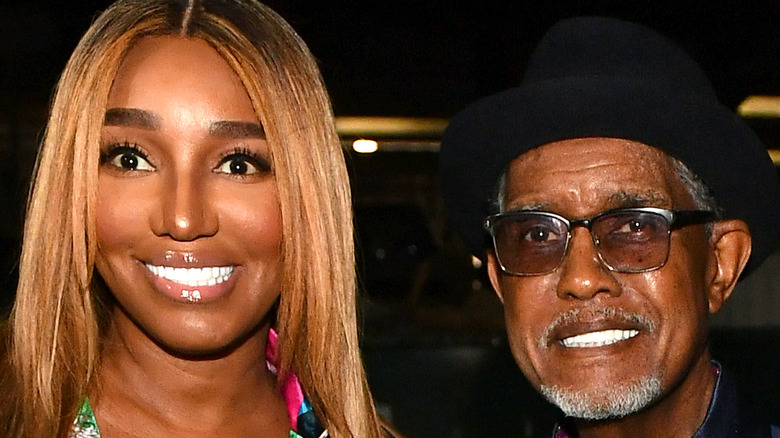 Paras Griffin/Getty Images
If you've been a fan of "The Real Housewives" franchise from its early days, you witnessed the love between NeNe and Gregg Leakes, dating back to 2008. They fought through their fair share of ups and downs, even going through a divorce in 2011, but the couple eventually reconciled and had a second wedding in 2013 (via Us Weekly).
NeNe and Gregg shared so many touching moments on the show, including Gregg's unwavering support of his wife when any of her castmates dared come for her. Sadly, the show also shared Gregg's battle with colon cancer.
On Sept. 1, 2021, Gregg died due to complications of his cancer (via Independent). His death came as a shock to fans of the show, especially because, throughout Season 12 of "The Real Housewives of Atlanta," Gregg appeared to be healing. Unfortunately, his cancer returned, and he died surrounded by loved ones. 
Since Gregg's passing, NeNe has openly shared her grief via social media.
NeNe Leakes says she has good days and bad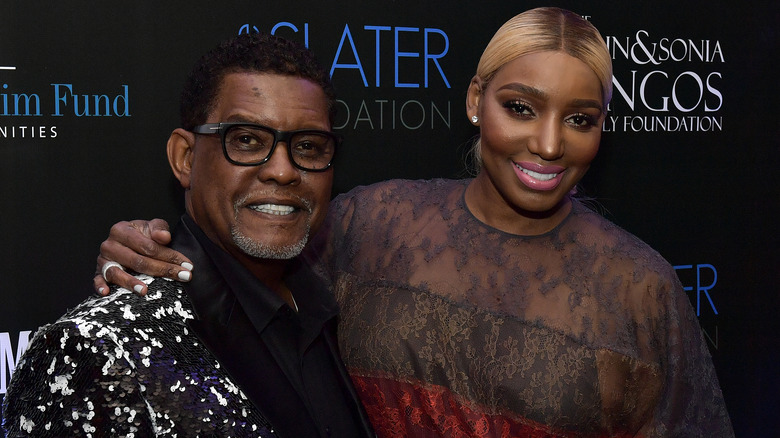 Paul Marotta/Getty Images
While NeNe Leakes has had countless battles with her castmates and didn't leave the show on the best of terms, the Housewives all rallied together to support her on Sept. 6 for a celebration of Gregg's life (via Bravo). The event took place at NeNe's Linnethia Lounge and was attended by countless Atlanta celebrities whose lives were touched by Gregg's positivity and wisdom. NeNe shared an Instagram post on Sept. 8 thanking everyone for celebrating his life with her.
After some days of silence, NeNe returned to social media on Sept. 16 to post some updates on Instagram. While sharing her new hairdo, she thanked her followers and friends for all of their support and shared that she's adjusting to her "new normal" (via Us Weekly). She tried to remain positive while explaining that she has good days and bad. "They said it's normal," she said. "So, some days I'm up. Some days I'm down. Today I felt like going to the salon. So that was good."
NeNe has since fully returned to social media, including sharing her Linnethia Lounge events. As she mourns, she also shared an Instagram story with a cheeky message thanking the various gentlemen that have been sliding into her DMs (via Entertainment Tonight). It's nice to see that NeNe hasn't lost her sassy sense of humor.