Meghan McCain Reveals Why Producing This Lifetime Movie Was So Important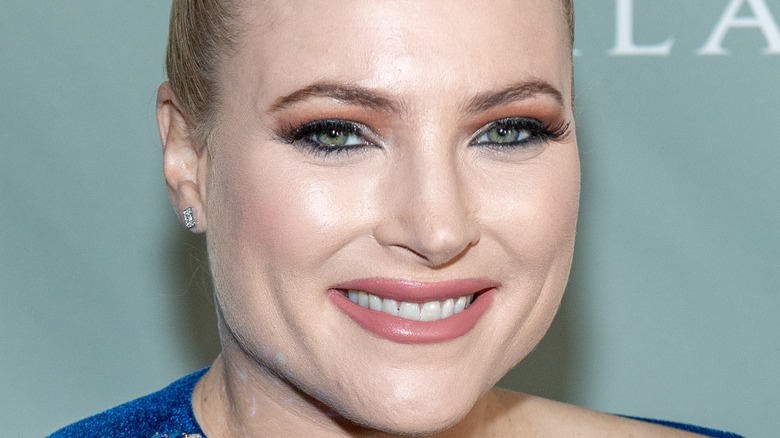 Roy Rochlin/Getty Images
After a long run on the hit talk show "The View," Meghan McCain moved on to her next step. After taking a job writing for Daily Mail, McCain went on to find her calling producing a film. Speaking with Entertainment Tonight, she opened up about why she felt called to take on the film.
Meghan McCain went on "The View" after the urging of her late father, John McCain. Meghan's mom, Cindy McCain, said that John was "adamant" his daughter find a place on the show, per Daily Beast. According to Cindy, John wanted Meghan on the show "because he thought it would be a good format for her," and she said that it was "his idea in the first place." "As you know, we used to call her John McCain in a dress when she was little," she added. "So we knew she could do it and we knew she had the ability to make waves or deal with controversy, all the things that you do so well on this show."
Meghan made an admittedly awkward exit from "The View," after the show did a tribute to her before her life change in August. After thanking her mom for her part in the show, Meghan said, "I didn't die! I'm just leaving the show. I feel like I died and this is my memorial."
Meghan McCain and film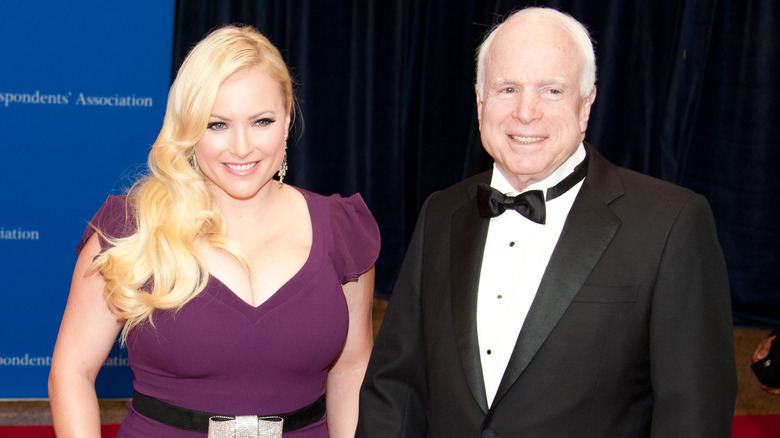 Rena Schild/Shutterstock
After taking a job as a columnist for Daily Mail, Meghan went on to be an executive producer for the Lifetime movie, "Don't Sweat the Small Stuff." The film, starring Heather Locklear, adapts a book about real-life main character, Kristine Carlson. Carlson's husband died and she was left to run the Don't Sweat the Small Stuff brand, per Daily Herald. Through the trials and tribulations of single parenthood and business ventures, Carlson struggles to keep her head above water.
Speaking with Entertainment Tonight, McCain explained that she had "always been a fan of the book." "It has always resonated with me," she said. "My mom read it when I was younger and I remember seeing the book, which has kind of an iconic cover now, on a nightstand. I rediscovered it after my dad died. And when I found out that there was a possibility that it was going to be turned into a movie, I thought A, incredible. I'm going to watch it no matter what because I'm such a fan. And B, it's something I would really love to be a part of."
Together with Locklear, McCain brought the book to life on screen. It's only her second time producing a movie. "The last one was a very serious political documentary, so I'm delighted to be doing something that everyone in my life will want to consume," she told Daily Herald. It looks like Meghan McCain has found her calling in film.