The Truth About Anthony Anderson's Sexual Assault Allegations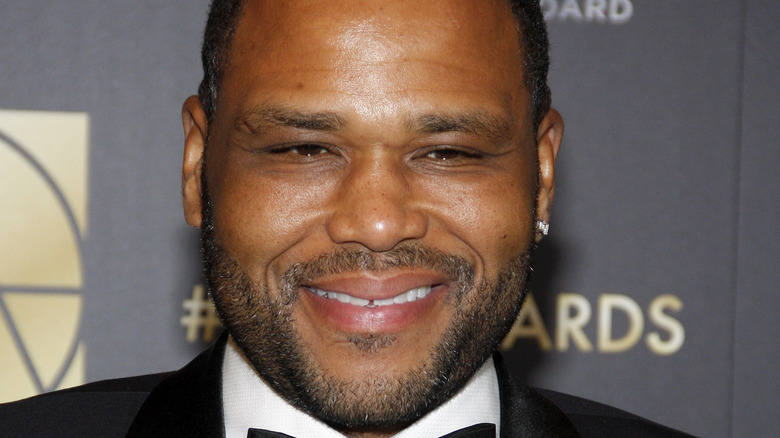 Tinseltown/Shutterstock
Anthony Anderson is no stranger to controversy. Many people shook their heads at the "Black-ish" actor when he defended Jussie Smollett — who was prosecuted for faking a hate crime (via Chicago Tribune) — defending him amidst his crimes and commending him for getting the justice system to side in his favor (via The Daily Beast). But what people might not know is that Anderson's own controversial behavior was actually far worse than Smollet making up a story about being attacked for being gay.
Over the years, Anderson has made a career for himself as a relatively successful actor and comedian, appearing in a gamut of well-known films and shows, such as "Transformers," "Scream 4," and "The Departed" (via IMDb). But over the past few years, allegations have begun to surface accusing the actor of having committed various sexual assaults as far back as 2004, many of which took place on film sets or at public events.
Anderson's first two sexual assault cases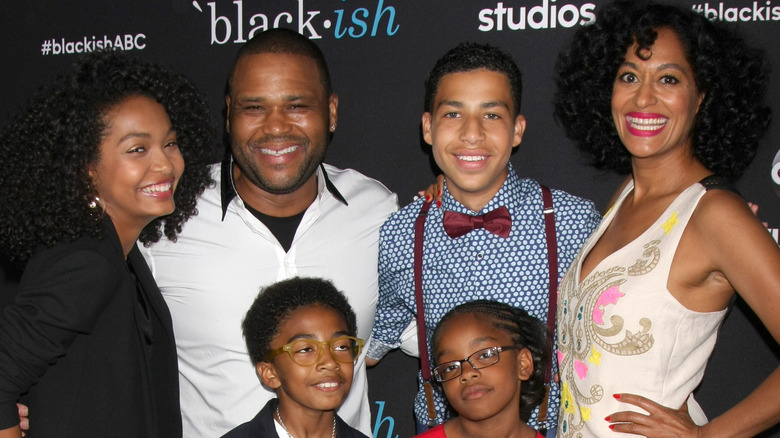 Kathy Hutchins/Shutterstock
Anthony Anderson was first accused of sexual assault in 2004 on the set of one of his films, "Hustle & Flow," along with assistant director Wayne Witherspoon. They were accused of having committed aggravated rape of a 25-year-old extra on the film. It was alleged by the victim that the two men "assaulted her with their hands and took pictures of her while she was nude" (via The Smoking Gun). Anderson's spokesperson completely denied these allegations stating, "Anthony is a happily married family man who has never been accused of — no less involved in — anything remotely like this, and we are confident that when all the facts come out, he will be completely exonerated (via The Daily Beast). Anderson was ultimately released after posting a $20,000 bond.
In yet another situation, Anderson was accused of sexually assaulting a woman after taping an episode of "All About the Andersons." According to the allegation, Anderson invited her to his dressing room, began making sexually suggestive comments, and then he sexually assaulted her. Despite Memphis Judge Anthony Johnson calling this case "The most suspicious case I've ever heard," the charges were ultimately dropped, ruling a lack of probable cause (via Entertainment Weekly).
The 2018 case was dropped due to a lack of evidence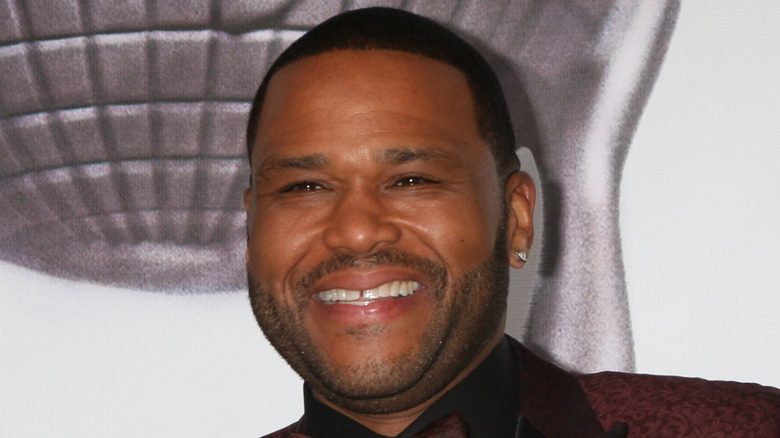 Kathy Hutchins/Shutterstock
In 2018, another victim came forward with allegations of sexual assault against Anthony Anderson. According to The Blast, Anderson sexually assaulted a woman who was catering an event he threw. The woman came forward with the accusation more than a year after it allegedly occurred, citing the #MeToo movement as the inspiration that made her feel brave enough to come forward about her assault. Anderson vehemently denied the allegations, however, and his spokesperson stated, "It's unfortunate that anyone can file a police report whether it is true or false. The authorities have not contacted Anthony or any of his representatives about this matter. Anthony unequivocally disputes the claim" (via Variety).
The Los Angeles District Attorney ended up dropping the case and claimed there was a lack of evidence to prosecute Anderson. The prosecutor added that the victim apparently declined to be interviewed by investigators, which is "a necessary piece of the investigation." He explained, "Prosecution is declined due to lack of sufficient evidence to assess the strengths and weaknesses of the allegations" (via OkayPlayer).
If you or anyone you know has been a victim of sexual assault, help is available. Visit the Rape, Abuse & Incest National Network website or contact RAINN's National Helpline at 1-800-656-HOPE (4673).