The Artist Formerly Known As Kanye West Has Legally Changed His Name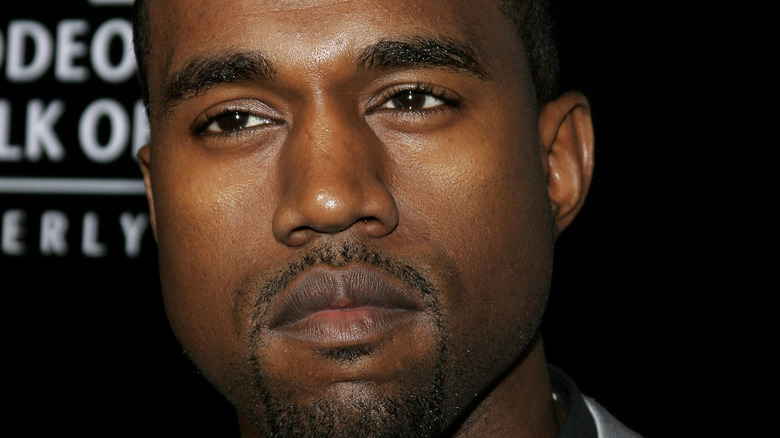 Tinseltown/Shutterstock
Kanye West is one of the most notable music icons of all time, as well as one of the richest self-made Black people in the history of the United States. He owes his $6.6 billion net worth to his musical career that has won him 22 Grammys; his fashion business, which started with him being the first non-athlete to get a shoe deal with Nike and includes his Yeezy clothing line with Adidas; his record label and production company, G.O.O.D Music with Sony BMG; DONDA, a creative content company; his co-ownership of Tidal, a music streaming service; and his ownership of KW Foods LLC., which owns the rights to the Fatburger (as per Bloomberg).
West also set up the Kanye West Foundation, owns $180 million worth of real estate, and shares four kids with Kim Kardashian, whom he wed in May 2014 (via Celebrity Net Worth). Earlier in 2021, the couple announced their divorce, as reported by Page Six. Now, there is more big news and another change in the rapper's life: He has legally changed his name.
Ye discussed his new name and what it represents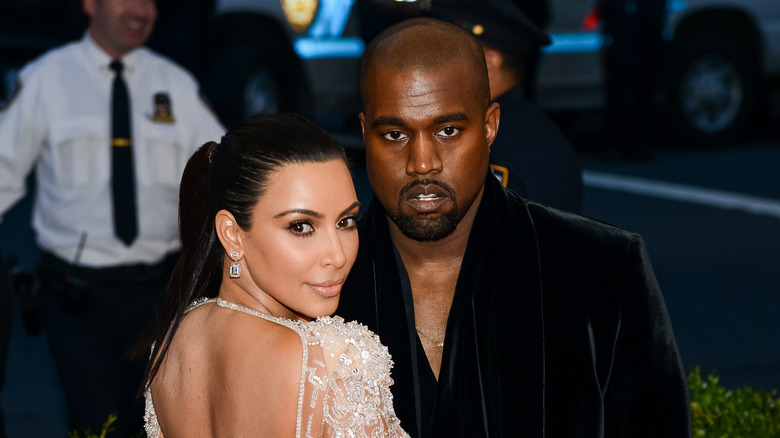 Sky Cinema/Shutterstock
In August 2021, Kanye West filed a request to change his name for "personal reasons." A communications officer at the Los Angeles Superior Court told Raw Story that a judge approved it on Monday, October 18, 2021. Previously, his official name was Kanye Omari West. Many, over the years, have just called him Kanye. His nickname, one that has even been used as the name of one of his albums, has always been Ye. And now, that is his official name ... Ye.
"I believe 'ye' is the most commonly used word in the Bible, and in the Bible it means 'you.' So it's I'm you, I'm us, it's us. It went from being Kanye, which means the only one, to just Ye being a reflection of our good, our bad, our confused, our everything," the star said in an interview with BigBoyTV.
Will the name change stick? Will it impact his estranged wife? According to an Entertainment Tonight source, "Kim isn't planning on dropping West from her last name." Additionally, a source that spoke with People said, "Although Kanye often has creative ideas that Kim appreciates, he also often changes his mind. He might like Ye now, but it's hard to know if he will in the future."