What We Know About Michael J. Fox's Health Today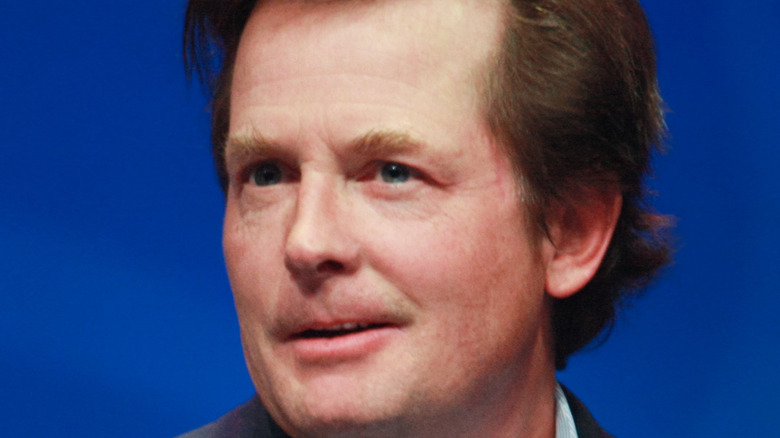 drserg/Shutterstock
In 1991, "Back to the Future" star Michael J. Fox was diagnosed with young-onset Parkinson's disease (via MichaelJFox.org). He later revealed his condition to the public in 1998 and launched The Michael J. Fox Foundation for Parkinson's Research. This organization has become the largest non-profit funder of Parkinson's drug development and the search for a cure. Despite struggling with this debilitating disease, Fox continued earning awards for his incredible acting, and become a bestselling author and advocate for people battling Parkinson's along the way.
Though Fox has largely remained optimistic about his life since his diagnosis, an accident in 2018 shook his perspective. While in recovery from spinal surgery, Fox fell and broke his arm. He told People, "I felt so sorry for myself in that moment, lying on the floor, a bag of bones. And I thought, 'Who am I to tell people to cheer up? Because this sucks.'" Luckily the Emmy Award winner was eventually able to return to his positive self. He continued, "I realized I could find gratitude. You can be a realist and an optimist at the same time. If I don't accept it, I can't move forward."
Michael J. Fox is taking each day as it comes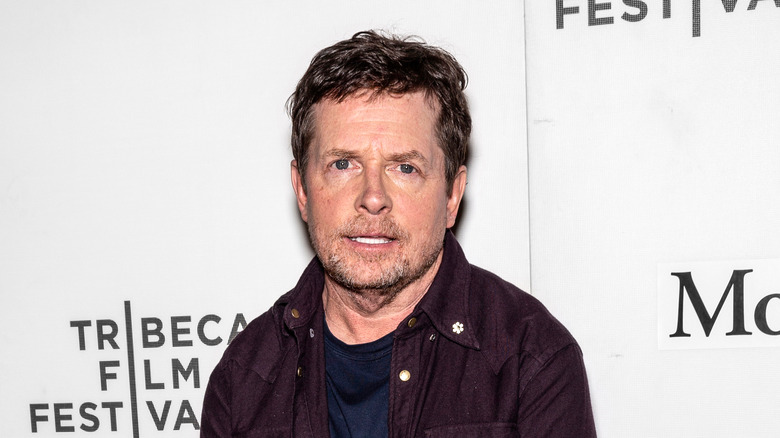 Ovidiu Hrubaru/Shutterstock
In an interview with People, Michael J. Fox revealed that his health is currently going strong. He shared that he's physically "in a really good groove" and takes things one day at a time. Fox explained, "Every day is different. The circle [of what I can do] gets smaller. But I'm happy I've found things in the middle of the circle that can't be touched, like my family and the time I have with them." Fox is married to actress Tracy Pollan, with who he shares four children. Though all of his children are currently out of the house, Fox is enjoying the extra alone time with Pollan.
He said, "We sold our house and we went to Santa Barbara for a couple of months. We're going to go to Malibu later this year and hang out. We don't have anybody to pick up at school!" Though Esmé, Sam, Aquinnah, and Schuyler aren't always with their parents they keep in constant contact. Fox closed, "My kids are spectacular and they apply their energy to change and making things better. You should see our family text chain. It goes on forever!"