What Was Brian Laundrie's Emotional State On The Day He Disappeared?
The world was shocked after a month-long manhunt for fugitive Brian Laundrie came to a close after law enforcement officials found what was suspected to be his remains in the Myakkahatchee Creek Environmental Park at the Carlton Reserve in North Port, Florida, on October 20 (via CNN). The FBI confirmed the following day that Laundrie's dental records matched those of the partial remains — which were found in the same area his Mustang was abandoned in just a few days before girlfriend Gabby Petito's remains were found in Grand Teton Park in Wyoming on September 19 (via CBS News). In addition to his remains, items belonging to Laundrie, including a notebook and a backpack, were also found in the area.
"Chris and Roberta Laundrie have been informed that the remains found yesterday in the reserve are indeed Brian's," attorney Steve Bertolino — who has been scrutinized by the people across the globe for his conflicting statements, actions, and professional advisory to the Laundrie family since Petito's disappearance — said in a statement. "We have no further comment at this time and we ask that you respect the Laundries' privacy at this time."
Steve Bertolino revealed Brian Laundrie's emotional state the day he disappeared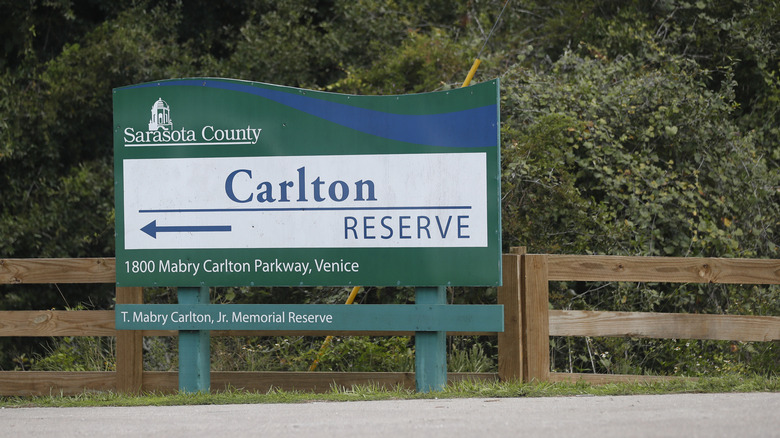 Octavio Jones/Getty Images
During an interview with George Stephanopolous on "Good Morning America," Laundrie family attorney Steve Bertolino revealed some surprising information about Brian Laundrie's emotional state on the day he disappeared. "Brian had been extremely upset, Chris and Roberta were extremely concerned about him, they expressed that to me," Bertolino revealed (via ABC News). "That when he walked out the door that evening, they wish they could have stopped him, they wish they could have you know, prevented him from going out, but he was intent on leaving. Chris said to me, 'I know in hindsight I couldn't stop him, but I just wish I could have.'"
Bertolino's admission is actually raising some red flags among social media users, reporters, and others who have been invested in the case since day one. Originally, Bertolino and the Laundrie family had said that Brian left to go to the Carlton Reserve on Tuesday, September 14. Bertolino later backtracked on his timeline, insisting that Brian left September 13 (via Insider). Brian's parents then waited until Friday, September 17 to report him missing.
"The Laundrie's were basing the date Brian left on their recollection of certain events," Bertolino said in a text message to Insider. "Upon further communication with the FBI and the confirmation of the Mustang being at the Laundrie residence on Wednesday, September 15, we now believe the day Brian left to hike in the preserve was Monday, September 13."
Does Steve Bertolino know more than he's letting on?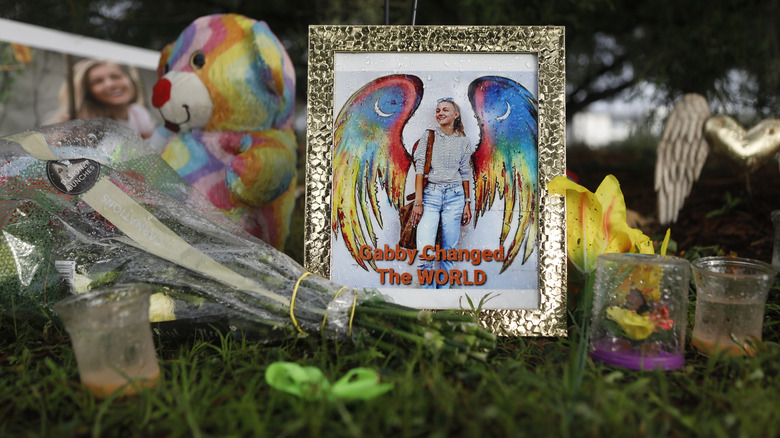 Octavio Jones/Getty Images
In a separate interview with reporter Kristin Thorne, Bertolino insisted that the 23-year-old fugitive was "grieving" before he disappeared. "Chris and Roberta knew that their son Brian was grieving... [He] was so upset, and, you know, they just couldn't control that he was leaving and he left," he said (via Meaww). The question in particular that is being raised is why Brian Laundrie was "extremely upset" and "grieving" when he left on September 13, considering Gabby Petito's remains weren't actually found until September 19.
Additionally, when Laundrie returned home on September 1 in Petito's van without her, the Laundrie family immediately lawyered up, and also refused to answer calls and texts from Petito's family, who officially reported her missing on September 11 (via New York Post). Through Bertolino, the Laundrie family said they would "remain in the background" as the search for Petito continued, and given Bertolino's startling admission as to what Laundrie's emotional state was when he vanished, people everywhere are wondering why exactly he was "grieving" if the family appeared to be unaffected by her disappearance.
"Why would he be grieving on the 13th when at that point we didn't know Gabby was dead. The only person who would have known that is the killer," one Twitter user questioned, while another added, "But at that time they shouldn't have known he was grieving unless he told them what happened. If he left on September 13th Gabby hadn't been found yet" (via Twitter).