Here's How Tall Vanessa Hudgens Really Is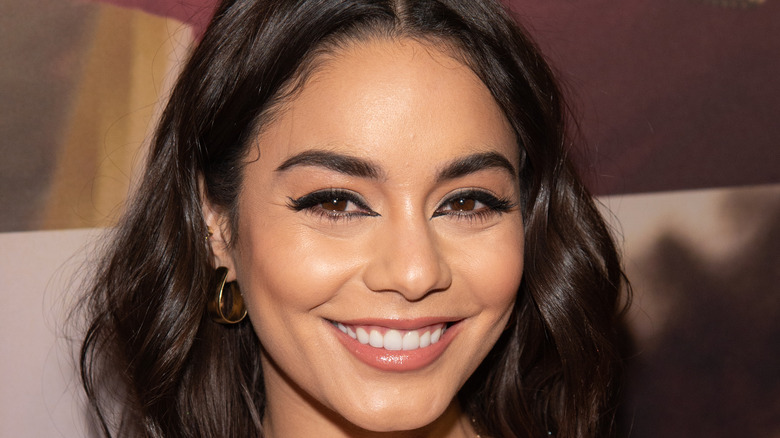 Ron Adar/Shutterstock
Vanessa Hudgens captured all of our hearts as Gabriella Montez in the "High School Musical" franchise, and the world hasn't been the same since. While the blockbuster films may have given Hudgens her big break, it wasn't exactly the role she envisioned kick starting her career. "'High School Musical' was a fantastic journey, but it completely derailed me from where I originally saw my career going," she told The Guardian. "I always wanted to be the indie girl; I always wanted to be in movies where I'm playing a drug addict or a stripper or a prostitute."
While playing the smart and beautiful lead in the "High School Musical" series may not have been the role of her dreams, Hudgens has proven on more than occasion that she is more than just a Disney Channel star. Per Insider, the multi-talented performer has released multiple studio albums, played the lead in the Broadway play "Gigi," and starred in far edgier films such as "Spring Breakers" and "Bandslam" (via IMDb). Glamour has even dubbed Hudgens the "queen of the Christmas romantic comedy" due to her killer performances in holiday flicks such as "The Princess Switch" and "The Knight Before Christmas." 
There's no denying that Hudgens is a dominating presence on the silver screen, therefore, fans may be surprised that the actress actually airs on the shorter side in real life.
The High School Musical actress stands at 5'1"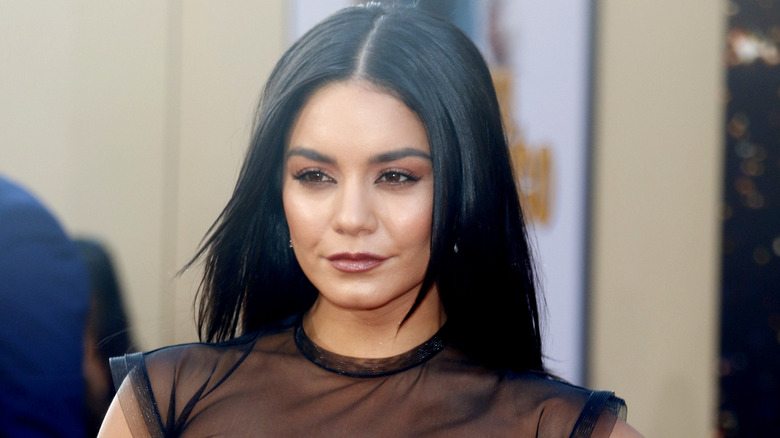 Tinseltown/Shutterstock
Many A-list stars have proved that they don't need to be tall to climb their way to the top. From Reese Witherspoon to Anna Kendrick, some of the most accomplished Hollywood actresses also happen to be some of the shortest. Vanessa Hudgens is no exception. According to Insider, the "Thirteen" star stands just over five feet at 5'1" tall. 
While stars are different from us in a lot of ways, they certainly aren't immune to insecurities. Although she hasn't always been the most confident about her height, Hudgens opened up about how she has learned to accept and embrace her short stature in an interview with Women's Health. "Because I'm very petite, I've always felt that women who are taller are smarter and more powerful. I would feel less than because of my size," shared Hudgens. "But then I started to realize that you can take up space without height — with your achievements, points of view, and opinions." 
Some of the methods that Hudgens uses to feel confident in her body include dressing in statement pieces such as pantsuits, frequently exercising, and embracing a solid skincare routine.