The Cartoon Characters You Never Realized Were Voiced By Steven Yeun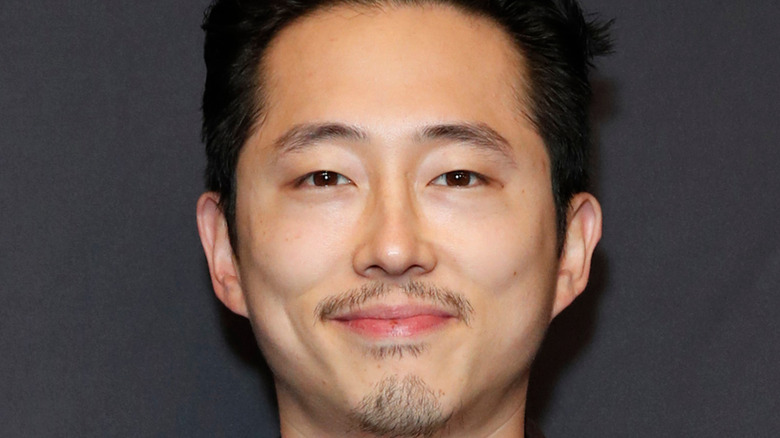 Kathy Hutchins/Shutterstock
When Steven Yeun joined the cast of "The Walking Dead" in 2010, he was a recent college graduate who dreamed of making it big (via Entertainment Weekly). Yeun had starred in several small roles between 2007 and 2010, but it was his captivating performance as Glenn Rhee in the hit AMC television show that launched his career.
Since departing "The Walking Dead" in 2016, Yeun has gone on to establish an impressive acting resume. His most notable film credits include "Okja," "Sorry to Bother You," and "Minari," the last of which earned Yeun an Academy Award nomination (via IMDb).
"Minari" received critical acclaim for its emotional portrayal of a Korean family trying to make a life for themselves in America. Yeun who plays the family's patriarch, Jacob, was praised for his beautifully nuanced performance. He became the first Asian-American actor to be nominated in the Lead Actor category at the Academy Awards, and though he ultimately lost to Anthony Hopkins, his nomination was a milestone moment (via the Los Angeles Times).
In addition to delivering memorable performances on the silver screen, Yeun is actually a talented voiceover actor. The "Burning" star has voiced several cartoon characters over the years, and we'll bet you never realized it was Steven Yeun recording these charismatic lines.
Steven Yeun has voiced cartoon characters in Tuca & Bertie, and many other shows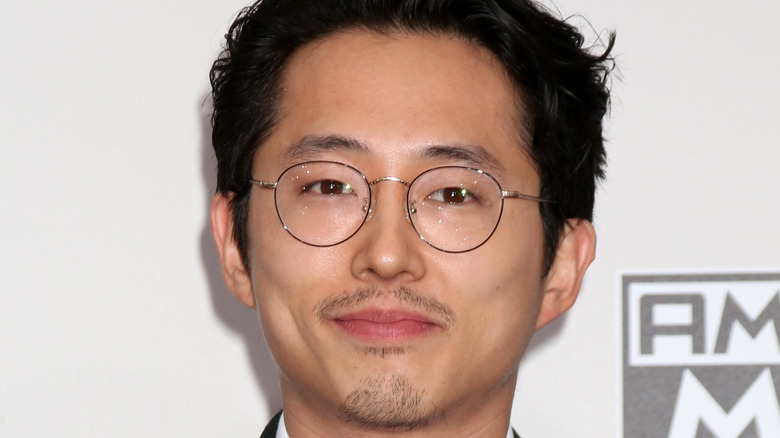 Kathy Hutchins/Shutterstock
Steven Yeun is primarily known for his on-screen acting abilities, but the South Korean native has been working as a voiceover actor throughout most of his career. One of his first credits was voicing the character Wan in "The Legend of Korra" back in 2013, and since then, Yeun has leant his vocal chops to an array of popular cartoons (via IMDb). One of the most notable characters he voices is Steve Palchuk in "Trollhunters: Rise of the Titans" on Netflix (via Behind The Voice Actors). The show, created by Guillermo del Toro, features other impressive actors such as the late Anton Yelchin, and Kelsey Grammer (via IMDb).
Next up, Yeun tackled the role of Speckle in the cartoon show "Tuca & Bertie." His character is a robin who is dating main character, Birdie, voiced by Ali Wong (via ScreenRant). Yeun has voiced the character for over 20 episodes and shows off his comedic timing with each perfectly delivered line. He has also voiced characters for "Final Space," "Voltron: Legendary Defender," and "Stretch Armstrong: The Breakout," according to Behind The Voice Actors.
Steven Yeun is 'Invincible' in this cartoon role
As if that wasn't impressive enough, Steven Yeun has taken up the mantle for Amazon's newly launched cartoon, "Invincible," where he voices the main character. The series is based on the comics by Robert Kirkman, who Yeun worked with during his time on "The Walking Dead." For "Invincible," Yeun tackles the role of teenager Mark Grayson who learns he's a superhero — and so is his dad. What ensues is a violent, intense take on the stereotypical superhero tale, which Yeun was interested in showcasing alongside his voiceover partner on the series, J.K. Simmons.
Speaking with Collider, Yeun stated, "If you go to his source material, Invincible is an incredible comic, and just thinking about how much story hasn't been told from that run, it's gonna be bonkers. I'm really excited about it."
The show has been a huge hit with viewers, and Amazon recently announced that it was renewing the series for a second season (via The Bulletin Time).