Kieran Culkin Reveals The Hilarious Game Played On The Succession Set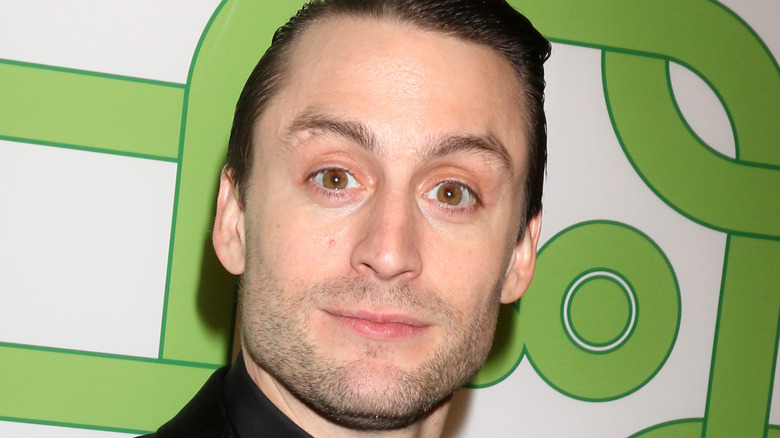 Kathy Hutchins/Shutterstock
Although Kieran Culkin had several key roles to his name prior to landing on "Succession," it was playing the lovably nefarious Roman Roy that really put him on the map. 
Culkin has been acting since he was a kid, similar to his brother, "Home Alone" star Macaulay, although not to the same extent. He broke out as the titular character in "Igby Goes Down" all the way back in 2002, while playing Wallace Wells in Edgar Wright's cult hit "Scott Pilgrim vs. The World" (via IMDb) enamored Culkin to a multitude of fans. 
Still, "Succession" has been a major moment for the actor even though, as he admitted to ET, Culkin was originally sent in for the role of Cousin Greg (ultimately played by Nicholas Braun). 
"I was just very, very wrong for [it]," Culkin acknowledged. Luckily, he spoke up and told producers which character he was eyeing. Culkin recalled, "The response was, 'We're not auditioning for Roman as you see it,' so I just did it anyway. I just picked three scenes, read it, and sent it in." The rest is (complex) Roy family history.
It's clear the cast and crew of the hit show are incredibly close, which may explain why they regularly play this hilarious game together. 
Kieran Culkin got closer to his boss through this game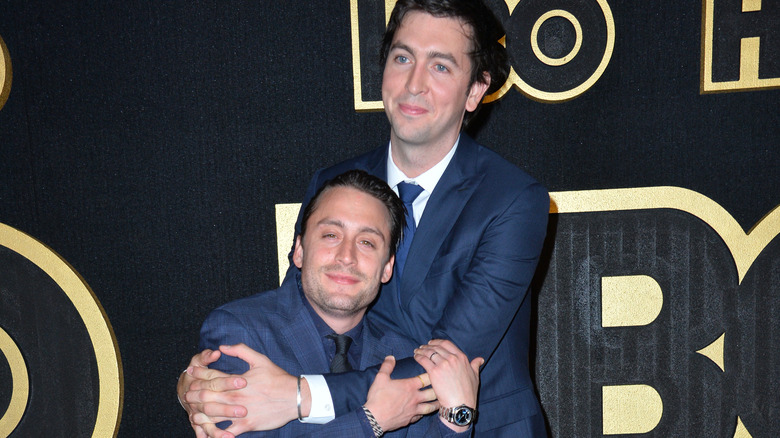 Featureflash Photo Agency/Shutterstock
"Succession" is the biggest and most high-profile role of Kieran Culkin's career to date, so it makes sense he was a little nervous around series creator Jesse Armstrong, at least at first. This is in spite of the fact that, as Armstrong told The Hollywood Reporter, "he was the first of the kids that we cast." 
In fact, Armstrong knew just a minute into Culkin's audition that he was perfect for Roman. Although the actor acknowledged he's a great boss, Culkin also admitted, "For whatever reason, I couldn't break down that wall, and I always felt a little bit intimidated by him. And I hate that because I like to feel I'm never intimidated by anyone." Thankfully, a game called Dangerous Bangers helped them finally get close. 
With New York City in full lockdown, Armstrong and his co-writers invited Culkin and co-star Sarah Snook, who plays Shiv, to play a rousing game of Dangerous Bangers. As Culkin explained, "You introduce the group to watch what you think is a f*****g banger — a great movie. But it's a dangerous banger because you haven't seen it in a while, and the group reaction might be that it's a really s****y movie." 
He chose the John Carpenter classic "Big Trouble in Little China," starring Kurt Russell and Kim Cattrall. As a result, "Playing Dangerous Bangers with Jesse made me feel like, 'I don't know why I've been so f*****g scared of this guy.'"