John Legend Confesses That He's Always Conscious About How He Looks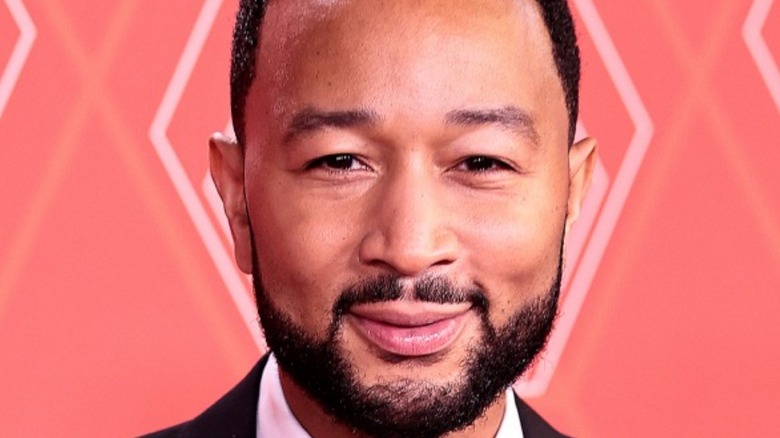 Dimitrios Kambouris/Getty Images
John Legend's style is legendary. His impeccably tailored looks topped off with a pearly smile land him on multiple best dressed lists, including GQ's October 2017 Best Dressed Man of the Week, and his eye for bold prints cements his style icon status. Red carpets aren't the only thing that People's 2019 Sexiest Man Alive is winning. The "Conversations in the Dark" singer has exclusive membership to the "EGOT club" as one of 16 stars who have won an Emmy, Grammy, Oscar, and Tony Award, per EW.
Legend shared his fashion philosophy with InStyle. "Every guy (and woman) should have a nice leather jacket, it elevates every outfit if you have the right jacket," he explained. He also added that living in New York has influenced his personal style and taste. "In New York especially, I always want to wear a nice overcoat to get through the winter, you can wear them so many times and they make every outfit better."
"The Voice" coach shared more fashion staples in his September 2015 interview. "Shoes are important, of course, I love my Lanvin sneakers — they go with a lot of things," he told the outlet. "And then I think a nice bag is great, so you carry your computer or whatever else in style. I've been carrying a Tom Ford backpack lately."
A deeper look at his fashion philosophy shows that he considers his closet as an extension of himself — and makes the case for why yours should do the same.
John Legend puts a lot of thought into what he wears — and it pays off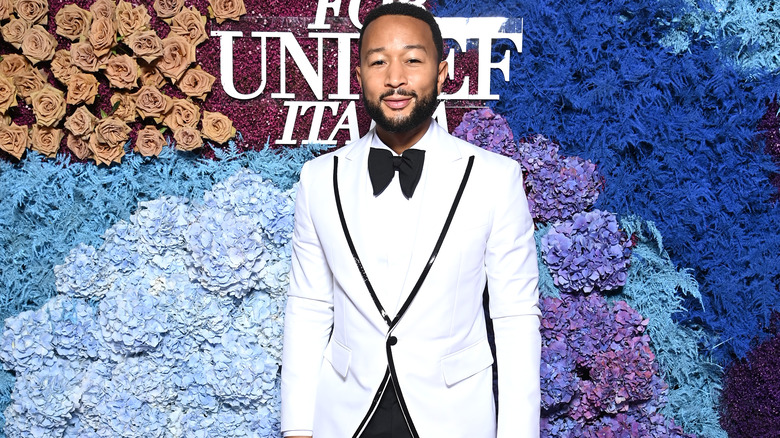 Daniele Venturelli/Getty Images
In an October 2021 interview with GQ, John Legend got candid about the time and effort that goes into his wardrobe. The "All of Me" singer's unique style is a product of his creativity. "I'm always conscious about how I look," he shared. "I care as much about how I look on stage as how I look when I go out to the grocery store."
The EGOT winner regularly rocks understated luxury pieces like they were made for him, and one look at his outfit choices has us convinced that splurging on everyday essentials now and then is 100% worth it if our stylebook turns out as elegant as his. Case in point: One37PM ranked both his navy velvet suit at GQ's 2017 Men of the Year Awards and his casual leather jacket and ripped jeans combo as his top fashion moments.
What he claims he got wrong about fashion, and what he got right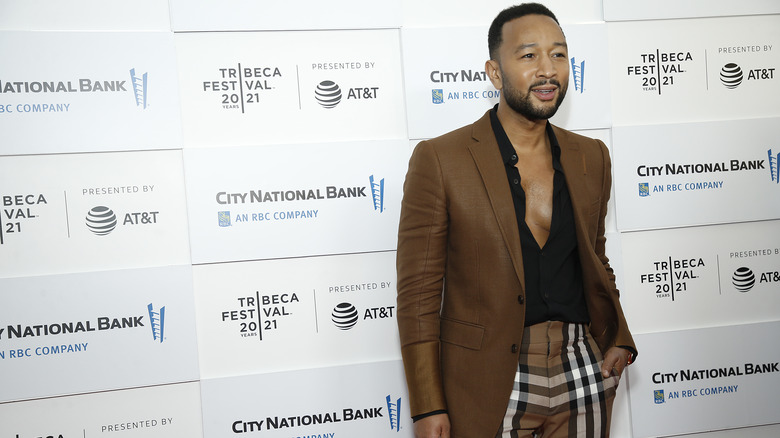 John Lamparski/Getty Images
In his GQ profile, John Legend also compared his style at the beginning of his career to now, and was very matter-of-fact about the disconnect between his past and present fashion looks. He told the outlet that he often "look[s] back at certain pairs of jeans or shoes and just goes, 'What was I thinking?'" Honestly, we can all relate.
Though he had zero qualms critiquing his own closet, he also acknowledged that fashion is constantly evolving and it is all about how your clothes makes you feel in that specific moment. "And that's the thing about fashion," he added, "You're in that moment and you're embracing that moment. And you are who you are in that moment. And you may look back ten years later and be like, 'What was I thinking?,' but at the time it made sense to who you were."