Why Chrissy Teigen's Recent Comments About Cyberbullying Have Twitter Talking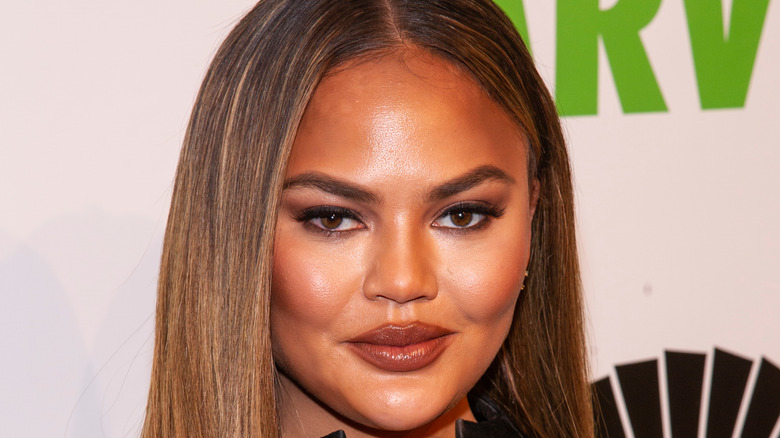 lev radin/Shutterstock
This summer, Chrissy Teigen was in hot water, after Courtney Stodden brought up some abusive messages the model sent. On Tuesday, Teigen appeared in her first television interview since this incident, speaking out again on the accusations while chatting with Hoda Kotb and Jenna Bush Hager on Today.
According to Stodden, Teigen's harsh words came back in 2011. "She wouldn't just publicly tweet about wanting me to take 'a dirt nap' but would privately DM me and tell me to kill myself," the non-binary TV star said in an interview with The Daily Beast.
After this news came out, Teigen issued an apology on Twitter in May 2021, calling herself "mortified," "sad," "insecure," and a "troll." This was followed by a blog post apology on Medium in June 2021, which said, "There is simply no excuse for my past horrible tweets. My targets didn't deserve them. No one does."
'She should stay canceled,' one user wrote on Twitter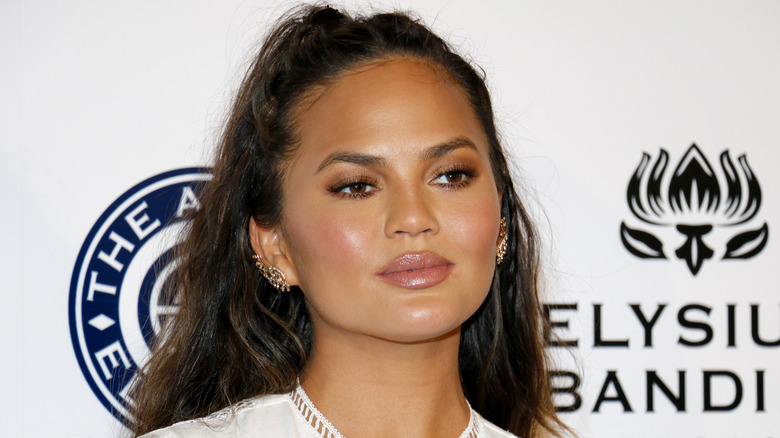 Tinseltown/Shutterstock
On October 26, Chrissy Teigen was on Today, sharing that she got sober after the cyberbullying controversy with Courtney Stodden. "I'm actually a hundred days sober today, and I'm so excited. I feel so good. I feel very clear-headed. I feel like I've done the work, and I just hope these people can forgive and be able to welcome the fact that hopefully they've seen me be better."
She went on to say, "I think you learn so much in the moments where you do lose so much, you lose it all, your world is kind of turned upside down. For me it was a big moment of, 'Wow, I need to find out how I can be better, how I can grow from this, learn from this.'"
After the show, Perez Hilton tweeted, "#ChrissyTeigen's apology tour begins. Do [you] forgive her?" Replies included, "No, she was old enough to know better," from one user to "Yes, we've all done and said awful things at least she owned it" from another. "She should stay canceled," someone wrote on Twitter, while another shared, "I was never mad at her or upset. I understand we all have not been the best people at points in life and we can grow into better people. The end."
If you or anyone you know is struggling with addiction issues, help is available. Visit the Substance Abuse and Mental Health Services Administration website or contact SAMHSA's National Helpline at 1-800-662-HELP (4357).