Why Jamie Lee Curtis Says She Is A Grateful Student Of Her Daughter Ruby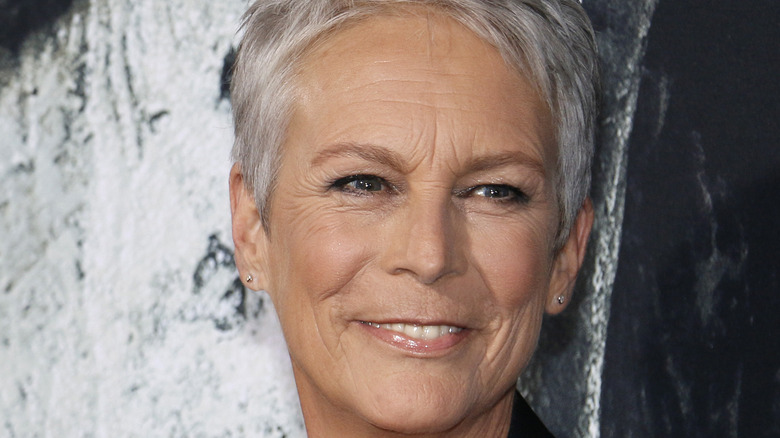 Tinseltown/Shutterstock
Jamie Lee Curtis — actor, activist, mother, and plenty more besides — has been an icon for decades, after originally bursting onto the entertainment scene as Laurie Strode, i.e. the only woman who can defeat Michael Myers, in the long-running "Halloween" franchise. But Curtis is far more than just the queen of scream — she was widely commended in October 2021 for supporting daughter, Ruby Guest, in her transition journey. As The Independent reported at the time, stars flocked to gush over Curtis and Guest after the proud matriarch shared a shot of the two from a profile written for People. 
Journalist Maria Shriver wrote on the post, "Ruby is so blessed with you and you are so blessed to be her mama," while actors Melanie Griffith and Riki Lindhome left strings of heart emojis. Youngest poet laureate in history, Amanda Gorman, wrote, "Love everything about this." Elsewhere, fellow actor-activist Patricia Arquette re-shared the story alongside various other high-profile members of the LGBTQ+ community and entertainment world in general. Although Curts is immensely proud, she acknowledged this is all a journey.
Jamie Lee Curtis wants to do the best she can for Ruby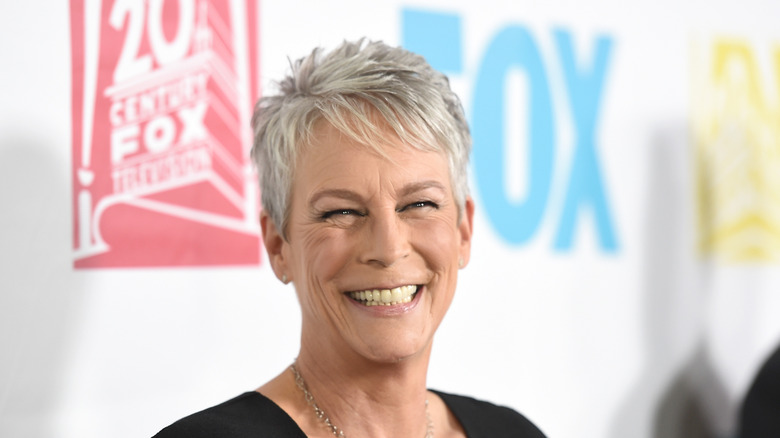 Jason Merritt/term/Getty Images
Jamie Lee Curtis proudly shared her daughter, Ruby Guest's, coming out journey in a sweet joint interview and accompanying photo spread in People. The mother-daughter duo opened up about how Guest originally told her parents she was transgender, how they initially reacted to the news, and much more. Although Curtis has been rightfully applauded for accepting her daughter's new reality, the actor admitted she's still got plenty to learn. "It's speaking a new language," Curtis explained. "It's learning new terminology and words. I am new at it. I am not someone who is pretending to know much about it. And I'm going to blow it, I'm going to make mistakes." She added, "I would like to try to avoid making big mistakes."
The "Halloween" stalwart has already learned a few new things along the way, sharing, "You slow your speech down a little. You become a little more mindful about what you're saying. How you're saying it. You still mess up, I've messed up today twice. We're human." However, as far as Curtis is concerned, if even one person can see her supporting Guest publicly, maybe it'll encourage them to be more open too. As she put it simply, "I'm a grateful student. I'm learning so much from Ruby. The conversation is ongoing." Guest, for her part, reckons her mom is doing a great job.