The Truth About Kieran And Macaulay Culkin's Father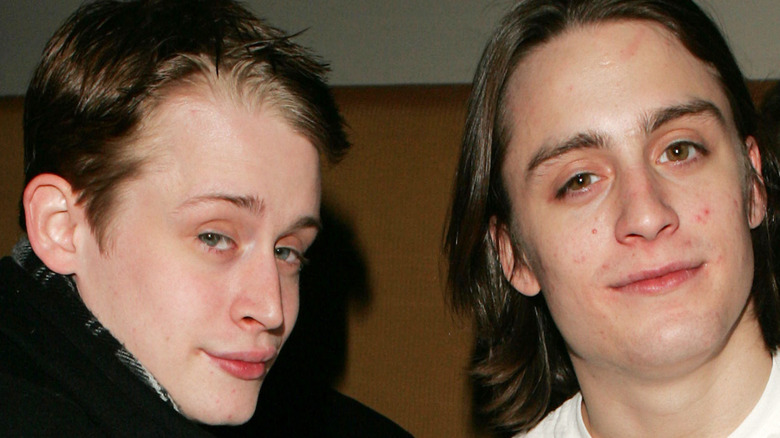 Peter Kramer/Getty Images
Although Macaulay Culkin is the most well-known member of the Culkin clan, his brothers Rory and Kieran actually got into acting just as young. The boys were encouraged to join the family business, as it were, by their father Kit. As Kieran explained in an interview with Vanity Fair, "My parents' friends were running a little theater, the Light Opera of Manhattan, and whenever a production needed a kid, they were like, 'What age and what gender? We've got seven of them right over here.'" 
Even his older sister Dakota, who sadly passed away in 2008, was forced into performing despite having zero interest in doing so. All seven kids ended up acting at some stage with certain Culkins doing better than others. While Macaulay has largely left the business at this stage, his breakout hit "Home Alone" remains a family classic. Rory, meanwhile, has staked out a place for himself in horror (via IMDb), while Kieran is a key part of the ensemble cast on the hit TV drama "Succession." 
The general feeling is that Kit pushed his children into show business to make up for the fact that his own dreams of becoming an actor fell apart. But how far did the Culkin patriarch go to make it happen for them?
Kit Culkin 'wasn't a good parent'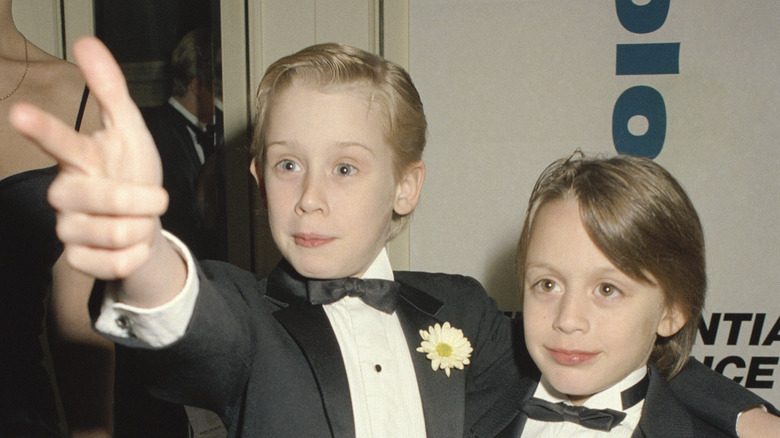 Dave Benett/Getty Images
As the Hollywood Reporter notes in a profile of actor Kieran Culkin, his brother Macaulay Culkin has repeatedly made it clear over the years that their father, Kit, was a cruel and abusive man. The former child star believes his Dad, a failed actor himself, was not-so-secretly jealous of Macaulay's success. As he explained while chatting to Marc Maron back in 2018, "Everything he tried to do in life, I excelled at before I was 10 years old" (via Youtube). 
The "Home Alone" breakout ultimately emancipated himself from his parents at the age of 15, retiring from the business in the process too. He cut them off financially at the same time. Kieran worked closely with their father while appearing in the likes of "Father of the Bride" as a child. He didn't suffer Kit's wrath in the same manner as Macaulay, but Kieran acknowledged he wasn't a "good person" or a "good parent" (per Hollywood Reporter). 
Kit didn't treat the boys' mother well either, and according to Kieran, he didn't practice the best personal hygiene. "He just reeked. I remember thinking, 'I guess all dads smell awful,'" the "Succession" star admitted to the Hollywood Reporter. Kit also disappeared for weeks without any explanation. As a result, Kieran revealed, "I never looked at him as Dad." He added, "He didn't really belong here, and when he was finally gone for good, it made the most sense." Nowadays, neither Culkin keeps in touch with Kit.
If you or someone you know may be the victim of child abuse, please contact the Childhelp National Child Abuse Hotline at 1-800-4-A-Child (1-800-422-4453) or contact their live chat services.