Victoria Beckham Reveals Why She Used To Coordinate Her Clothes With Her Husband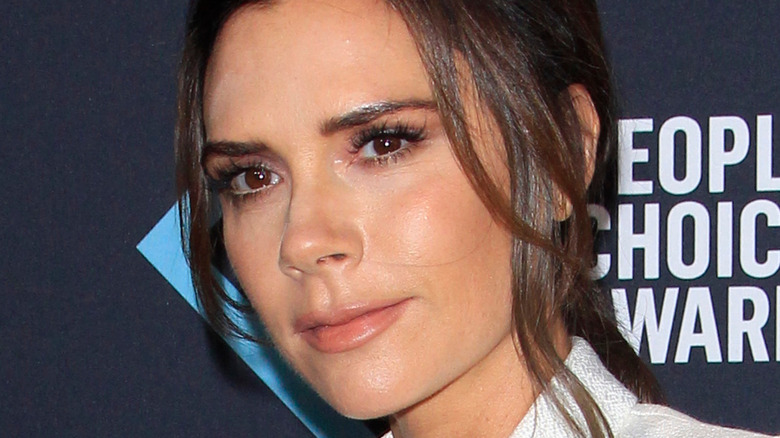 Kathy Hutchins/Shutterstock
Victoria Beckham is one of the most intriguing style icons of all time. When she first burst onto the music scene as Posh Spice, she absolutely dominated the wildly popular little black dress trend and set a few style guidelines of her own. 
Since touring the world as a Spice Girl, the 47-year-old has only increased her style star status. In 2008, the Brit launched her namesake luxury designer brand (via Business of Fashion), which has become a favorite among consumers and critics alike and continues to expand each year. While Beckham is currently at the top of her fashion game, she's no stranger to a fashion faux pas.
In the early days of her career, Beckham often coordinated outfits with her husband, soccer superstar David Beckham (via Us Magazine). The pair most famously wore matching Gucci leather looks at a 1999 event. While Posh was hopeful that such iconic fashion moments would stay in the past, her recent appearance on "The Tonight Show" may have ruined her chances.
Victoria Beckham regrets a few of her most iconic fashion looks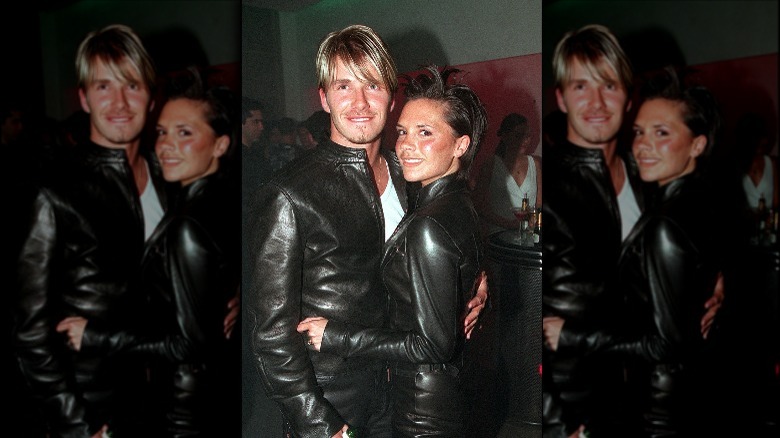 Dave Hogan/Getty Images
During an episode of "The Tonight Show," host Jimmy Fallon dove into Victoria Beckham's penchant for wearing matching outfits with her husband, David Beckham (via Us Magazine). "We have been known to [match clothing]," she said. "I mean we didn't do it that much, but every time we did, it was very well documented and just will not leave me alone." 
Aside from revealing that she regrets their coordinated looks, Beckham shared the reasoning behind the style choice. "[It] just seemed like a really good idea at the time," she said. "I think there was naïveté there. We didn't know about fashion, we were just having fun with it — which to be honest with you, is kind of the way it should be."
Though many fans of the Beckhams would love to see the duo step out in another set of matching outfits, she revealed that it's highly unlikely. Beckham said that she lacks the "courage" to recreate this trend and has become too well-versed in style rules to go back to her old ways. 
"I suppose the more you get to know the industry and the older that you get, the less naive [you are]," she said. "I mean we didn't know, we didn't care, we just had fun. And we were like, 'Hey, let's wear matching leather.' And we did."