The Cartoon Characters You Never Realized Were Voiced By Dakota Fanning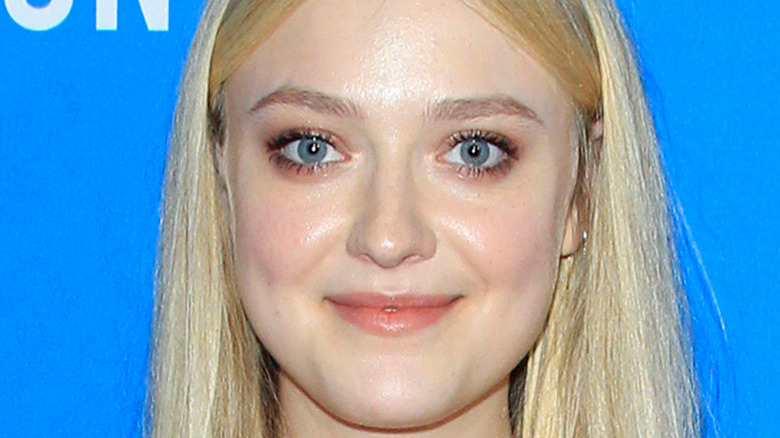 Kathy Hutchins/Shutterstock
Dakota Fanning has long been considered one of Hollywood's most promising young actresses, thanks to her breakout performances in movies like "Uptown Girls," opposite the late Brittany Murphy, and 2001's "I Am Sam," which earned the then 7-year-old actress her first-ever Screen Actor's Guild Award nomination. Since then, she's landed roles in some of the most talked-about movies of all time, including "The Twilight Saga," "War of the Worlds," "The Runaways," "Man on Fire," "Ocean's 8," "Once Upon A Time ... In Hollywood," and more (via IMDb). The 27-year-old A-lister also starred in TNT's "The Alienist," and is currently filming the highly anticipated television series "The First Lady," alongside Michelle Pfeiffer, Judy Greer, and Viola Davis (via Deadline), which is set to premiere in 2022.
"For me, I think I just have always maintained my very pure love for what I do," Fanning said of starting her impressive career at a very young age (via Fox News). "When you start out so young, it's really like make-believe and you're using your imagination and it's a heightened version of playing at home ... it's supposed to be fun and it's supposed to be creative and it's supposed to excite you," she continued. "And I'm lucky that I still love what I do."
If you thought Dakota Fanning's talents were limited to acting on camera, we're here to tell you that you are wrong. 
Dakota Fanning is also an accomplished voice actor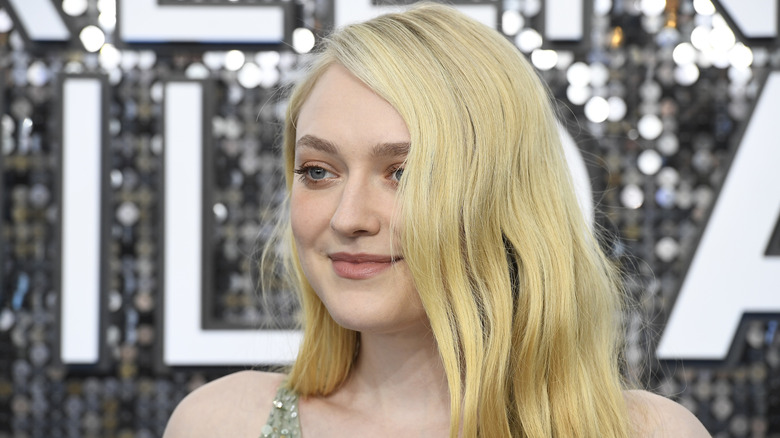 Frazer Harrison/Getty Images
In addition to her already-impressive list of acting credits from the last two decades, Dakota Fanning has voiced a handful of animated characters over the years. In 2001, the "Twilight" alum voiced a character on "Family Guy" for one episode, and she voiced Satsuki in Disney's 2005 version of "My Neighbor Totoro," which also featured the voice of her younger sister, Elle Fanning (via IMDb).
In 2003, Dakota lent her voice to the TV movie "Kim Possible: A Stitch In Time," and a year later, voiced a young Wonder Woman in "Justice League Unlimited." Most notably, she's the voice behind the titular character in the beloved — albeit creepy — animated film, "Coraline," and in 2014, she voiced the character of Delf in "Yellowbird." Most recently, she lent her voice to the character of Miranda Worth in the TV series "Gen:Lock."
"I was very young when I started and I've been working on this for about four years, so I definitely have grown up with Coraline," Dakota told The Hollywood News of voicing Coraline in 2011, adding that she's just like the animated character. "I think we're both very curious. I was trying to think if I saw a little door in my house would I go and open it and go through it and I think I would."
Her love for and dedication to acting clearly shows even when she's not on camera.