Jim Bob Duggar Is Seeking This Political Office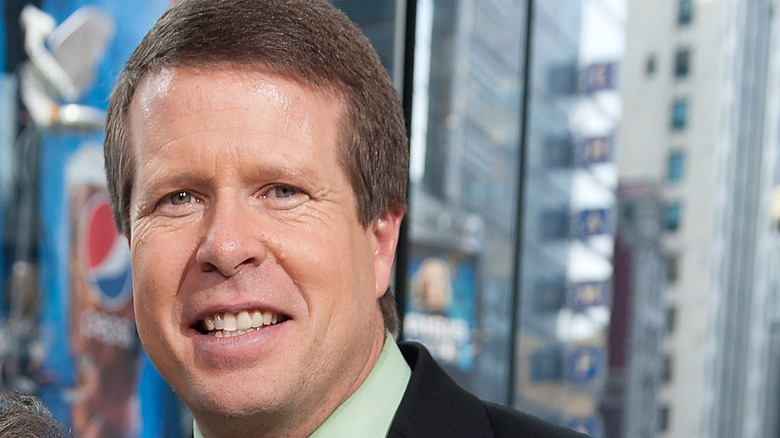 D Dipasupil/Getty Images
When the Duggar family of "19 Kids and Counting" fame drops a big announcement, more often than not it means that one of their adult children is getting married or having a baby. In 2021 alone, they had several such milestones. Daughter Jessa Duggar Seewald had her fourth child — a girl named Fern — and daughter-in-law Anna Duggar will be having her seventh baby soon, per Us Weekly. Sons Jedidiah and Justin got married within a month of each other, and Jed and his new bride are already expecting, per People. Most recently, Jed's twin, Jeremiah, revealed that he is in a relationship, which, in Duggar-speak, usually means a wedding won't be far behind.
But the latest news surrounding the reality-show clan has nothing to do with marriages or babies. On the family's official Facebook page, they posted a press release revealing that Jim Bob Duggar is running for Arkansas State Senate in District 7, which includes the town in which he and wife Michelle live. It's the second venture into politics for the family patriarch, who served in the state's House of Representatives from 1999 to 2002.
The announcement goes on to say that Duggar is seeking office "because these are unprecedented times in our nation ... The foundational principles that have made our nation great are under threat like never before." He alludes to government mandates requiring employees to receive the COVID-19 vaccine, which he says "force people to choose between earning a paycheck and violating their personal rights and beliefs."
One family member doesn't seem impressed by Jim Bob Duggar's candidacy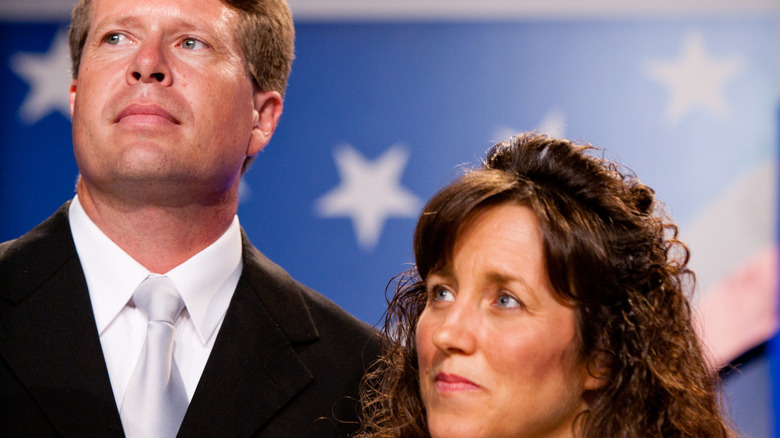 Brendan Hoffman/Getty Images
The Duggar family's far-right conservative views are well known, and Jim Bob Duggar has made it known that he's running on a platform that appeals to that particular voting base. "Now more than ever, we need a bold voice that is pro-family, pro-business, pro-gun and pro-life," his news release says. "It's time for conservatives to demand courageous leadership that puts Arkansas families, jobs, and our constitutional liberties first."
Depending on one's point of view, this announcement comes either as good news or as an eye-roll moment. One supporter applauded, "God Bless you [and] your family ... May God lead you in the best direction. Good Luck, Bob [and] Michelle." Another echoed, "Good for you! May God bless you and use you in this area!"
Others weren't as enthused, particularly in light of the scandal surrounding Josh Duggar. The Duggars' oldest son is awaiting trial on charges of receiving and possessing child pornography, and has previously admitted to inappropriate sexual conduct with some of his own sisters. "You can't even keep your own family safe, why should you run a whole state?" said one commenter.
But one of the most telling responses came from an estranged family member. Jill and Derick Dillard haven't been on speaking terms with her parents for years; they claim Jim Bob tried to control their finances and their activities while they were involved with the TV shows. Dillard responded to a KNWA post about Duggar's candidacy with a skeptical chin-scratching emoji, per E! Online.
If you or someone you know may be the victim of child abuse, please contact the Childhelp National Child Abuse Hotline at 1-800-4-A-Child (1-800-422-4453) or contact their live chat services.