Here's What Jimmy Fallon Studied In School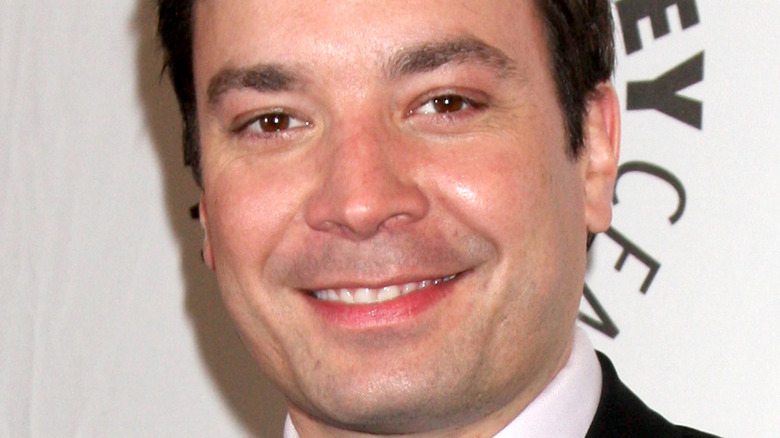 Kathy Hutchins/Shutterstock
Jimmy Fallon, host of NBC's "Late Night," is known for his theatrics. The comedian has managed to team up with some really well-known celebrities to pull off hilarious parodies. Remember when he danced with Michelle Obama and rapped with Justin Timberlake (via TV Guide)? What about the time he hosted the Golden Globes Awards or snapped selfies with singer Ariana Grande for Instagram? 
But before he was becoming besties with singers and actors, or known for his weekend update segments with actress and comedian Tiny Fey, Fallon was like so many other up-and-coming actors. Although he had dreams of making it in show biz, the father of two with his wife, Nancy Juvonen, knew he had to get a real job, which required a college degree (via Today). Before he decided to take a chance and head for Hollywood or New York City, Fallon was a college student just trying to figure out what to do with the rest of his adult life.
Here's what Jimmy Fallon studied in school.
Jimmy Fallon was a communications major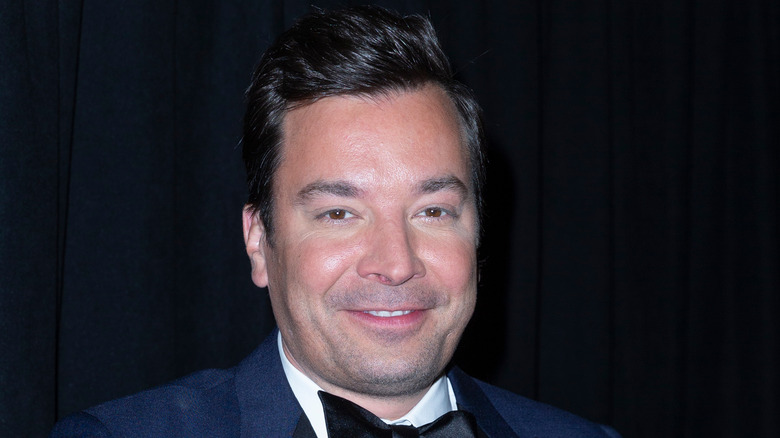 lev radin/Shutterstock
Before Jimmy Fallon became the host of "Late Night" and led a lavish life, he was a first-year college student trying to decide what to major in. He eventually declared a computer science major, eventually switching to communications while at The College of Saint Rose in Albany, New York (via The Daily Gazette). It may have been the math that helped Fallon change majors, but it was other career ambitions that ultimately kept him from obtaining his degree, per The College of Saint Rose. Did we mention he was only one semester away from graduating?
A career in comedy led Fallon to pack his bags and pursue his other dream, per Today. Fallon moved to Los Angeles to try to break into Hollywood but eventually moved to New York after being hired to join the cast of "Saturday Night Live" in 1998 (via Britannica). The actor went on to star in several movies, including "Fever Pitch" before landing the role of host of "Late Night with Jimmy Fallon," replacing Conan O' Brien.
By 2009, Fallon was ready to finish what he started. It took him 17 years, but the actor and comedian finally returned to Albany and graduated with a bachelor's degree from The College of Saint Rose in May 2009 after submitting his portfolio of work, according to People. 
Fallon did more than receive a BA — he was also awarded an honorary doctorate by The College of St. Rose at the same time he walked the graduation stage.