Did Oprah Just Make Meghan Markle A Hefty Sum With This Holiday Endorsement?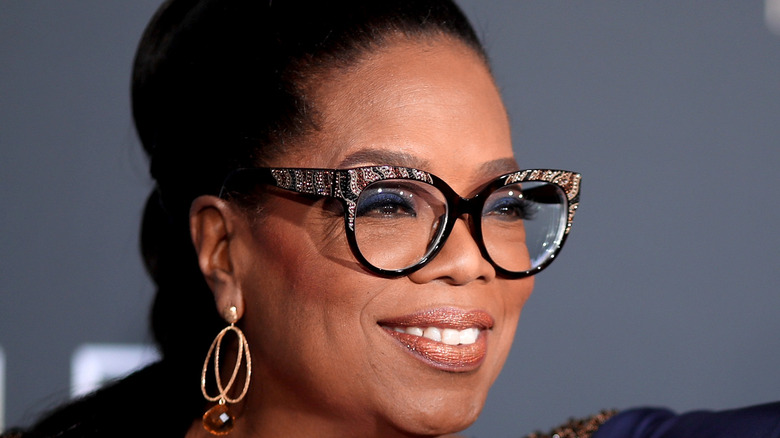 Christopher Polk/Getty Images
Living legend Oprah Winfrey has been close to royal defectors Prince Harry and Meghan Markle for quite a while. As Town & Country noted, Winfrey attended the Duke and Duchess of Sussex's wedding back in 2018. She was also responsible for the instantly iconic interview during which we discovered, among other things, Meghan and Harry had suffered racist abuse during their time with the royal family. Winfrey has also repeatedly defended the couple since they gave up official duties.
Elsewhere, the television icon teamed up with Harry for an Apple+ TV series exploring the difficult issue of mental health, following on from his wife's claims that nobody helped her when she was struggling back in the U.K. (via Entertainment Tonight). Winfrey also gifted their son, Archie, some special books to celebrate his birth, emblazoned with his very own "Archie's Book Club" sticker as a reference to her own legendary book club. Clearly, this is an important relationship for both parties, and it could be pretty lucrative too.
Oprah Winfrey's recommendations are worth millions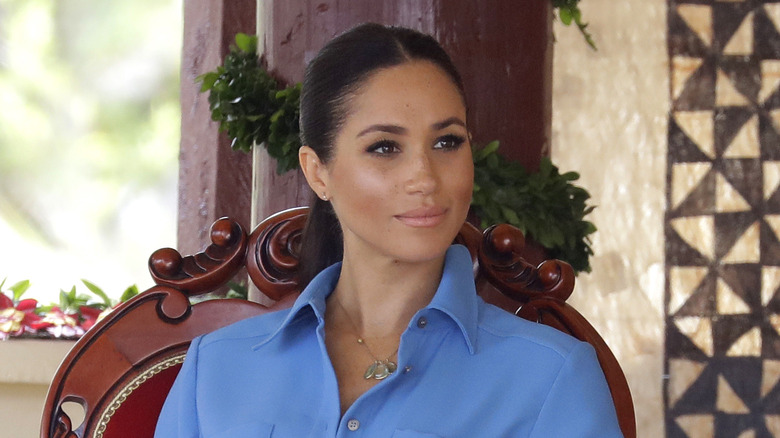 Pool/Getty Images
In December 2020, Meghan Markle announced she was investing in an ethically sourced, female led oat milk company called Clevr Blends, per Town & Country. Markle explained in a statement, "This investment is in support of a passionate female entrepreneur who prioritizes building community alongside her business." The duchess adored the product and fully supported owner Hannah Mendoza's mission statement. Markle was predominantly looking to support a female entrepreneur, and her investment helped scale up Clevr Blends considerably. Long-time buddy Oprah Winfrey, meanwhile, shouted out the brand on Instagram, admitting, "Wish I had @clevrblends sooner cause I would've added it to my Favorite Things list." Thankfully, she was able to do exactly that for her 2021 list. 
Express confirmed the Clevr Blends SuperLatte Starter Kit was included in Winfrey's beloved gift guide. "My neighbor Meghan, yes, that one, introduced me to this woman-led wellness brand," Winfrey explained. "Not a day goes by without me sipping on the golden latte from this kit." Markle sent her friend a gift basket which included Clevr Brands products. Winfrey's Instagram boasts over 19 million subscribers, and just one post from the television icon is reportedly worth around $1 million in free publicity. According to the Daily Mail, experts estimated the original video, which showed Winfrey unboxing Markle's gift box, was the most valuable piece of free publicity ever. The duchess should be hearing a big "ka-ching!" as a result.