How Much Did Clint Eastwood Get Paid For His First Acting Role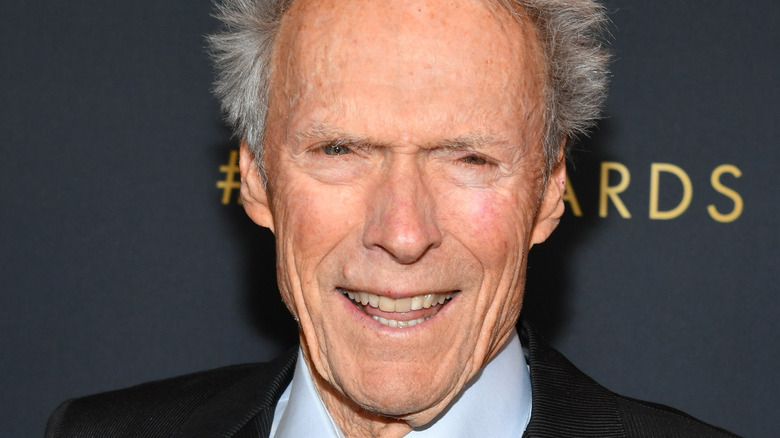 Amy Sussman/Getty Images
Every actor's got to start somewhere, and for Clint Eastwood, this was an uncredited role in "Revenge of the Creature" (via IMDb). When the actor first started out in the industry, he signed a seven-year contract with Universal Studios. During his time there, he starred in a few more uncredited roles like "Lady Godiva of Coventry" and "Tarantula" before Universal terminated his contract early (via MeTV).
According to Burt Reynolds, who was also fired on the same day, the studio had an issue with Eastwood's appearance and speech pattern (via Screen Rant). As Reynolds explained to Conan O'Brien on his TBS show "Conan," studio executives told Eastwood that he "talked too slow," he had a chipped tooth that he wouldn't get fixed, and that he didn't "listen to anybody" and just wanted to do things his "own way" (via YouTube).
Obviously none of that changed for Eastwood, and he went on to find success in the CBS Western "Rawhide" before making a name for himself in Sergio Leone's "Dollars Trilogy," which made the actor some seriously money. But how much did Clint Eastwood get paid for his first acting role?
Clint Eastwood made under $100 a week during his time at Universal Studios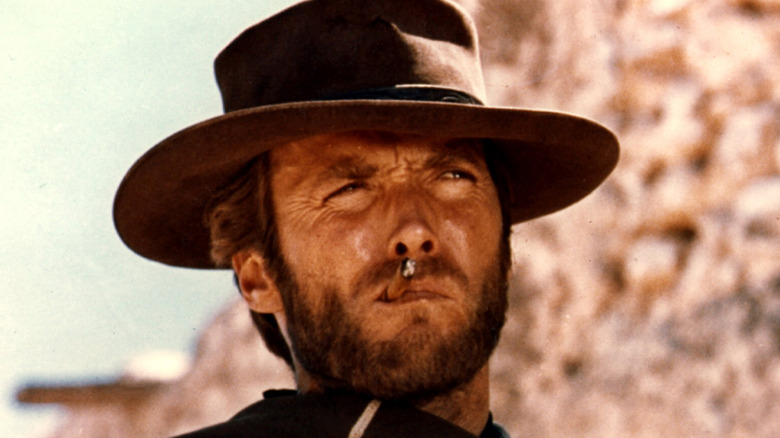 United Archives/Getty Images
After dropping out of college, Clint Eastwood was spotted by Arthur Lubin who got him his job at Universal (via Country Thang Daily). Despite having zero professional acting experience, Eastwood was hired as a newcomer for the studio to train. He was hired on a temporary learning contract, according to Country Thang Daily, which earned him approximately $75 a week.
That was a far cry from what he went on to earn at CBS on "Rawhide" after Universal decided that they couldn't work with the actor any longer. According to Yahoo! Finance, the actor bagged roughly $700 per episode when the show started which accounts for nearly $8,000 today (via CPI Inflation Calculator).
Eastwood's earnings skyrocketed when he landed the role of The Man with No Name in Sergio Leone's "A Fistful Of Dollars." With an estimated budge of $200,000, according to Yahoo! Finance, Eastwood earned $15,000 –- around $132,700 today (via CPI Inflation Calculator). Almost six decades later, Eastwood has more than a fistful of dollars with an estimated net worth of around $375 million, according to Celebrity Net Worth.