Gwyneth Paltrow Swears By This Unusual Morning Routine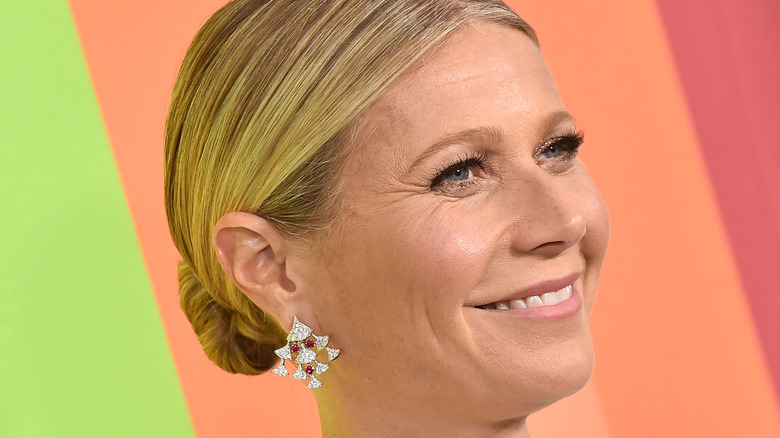 DFree/Shutterstock
Over the years, Gwyneth Paltrow's name has become synonymous with self care. The Goop founder has often shared her tips and tricks to maintaining a healthy lifestyle and keeping her skin glowing. Paltrow launched Goop in 2008 from her own kitchen, the website provides tips and tricks to maintaining a healthy wholesome life, and even has its own skincare brand (via Goop). The Netflix show "The Goop Lab with Gwyneth Paltrow" gave an even closer insight into the unique and exhaustive ways that Paltrow and her team explore wellness — including vaginal steaming (via The Guardian).
Paltrow has never been afraid to explore and attempt the most bizarre methods and experiences in her pursuit of wellness. People were definitely left in bewilderment when she shared her experience with bee venom therapy (and yes, that is exactly what it sounds like), which is only one of the countless strange therapies she's tried (via Good Housekeeping). While many question her choices, everyone can still appreciate the evident results of her natural glow — even if they don't like the answer to how she claims she got it.
Let's find out more about Gwyneth Paltrow's morning routine.
Paltrow starts at 6 a.m. every day with some casual oil pulling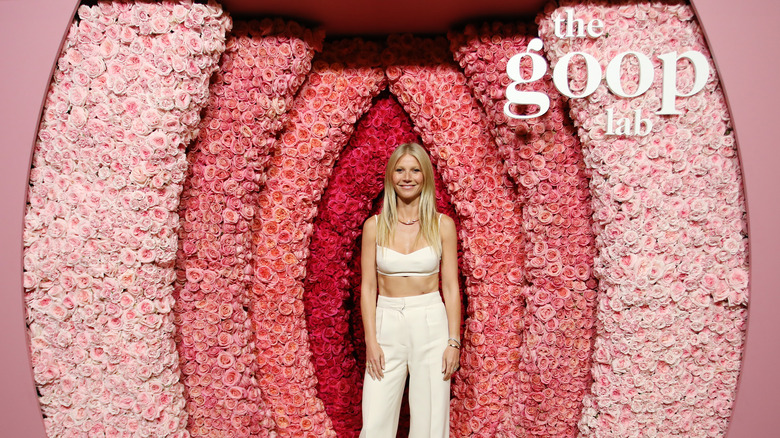 Rachel Murray/Getty Images
Fans have always questioned how Gwyneth Paltrow maintains a youthful glow at all times, and she's never shied away from sharing her secrets. She has often shared her methods, and even has given a detailed breakdown of her skincare routine step-by-step on Goop's website as well as Vogue. On November 1, 2021 the actress joined WSJ. Magazine's "My Monday Morning" series to share a detailed breakdown of her daily morning routine that left people scratching their heads.
As a part of her routine, Paltrow revealed that she begins every day at 6:30 a.m. by swishing a "big scoop of minty coconut oil" in her mouth for 10 minutes. Paltrow does this while she continues on with the rest of her routine, and she claims it leaves her mouth feeling "super fresh in the morning." Officially coined "oil pulling" this method involves taking a tablespoon of oil and swishing it around your mouth for 15-20 minutes, as you would a mouthwash, in order to improve your oral health (via Healthline). 
While this trendy Ayurvedic method to maintain fresh breath and whiten teeth is popular, the American Dental Association does not recommend it as a dental hygiene process.
Once Paltrow is done swishing oil around her mouth, Paltrow and her husband, Brad Falchuk, do some meditation together before her morning workout. You can rely on her to always drop an odd step into her routine and completely normalize it.