Piers Morgan's Latest Comments About Meghan Markle Have Twitter Divided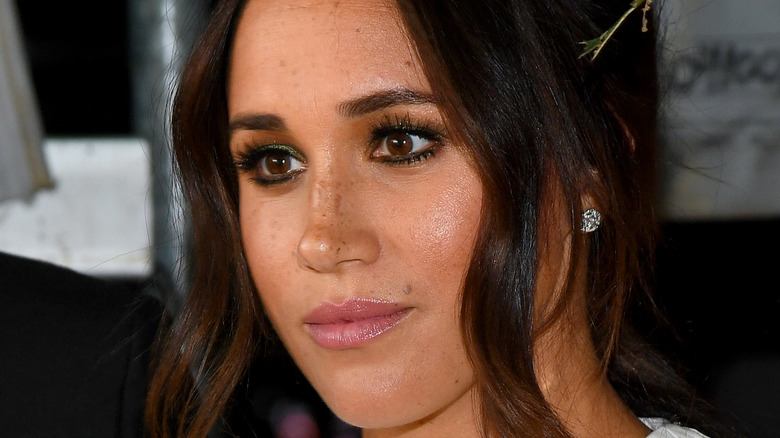 Kevin Mazur/Getty Images
Royal watchers have been left divided following the revelation that Meghan Markle, who stepped away from the monarchy last year alongside husband Prince Harry, has been using her official title to rally for political reform in the United States. The Washington Post reported that the Duchess of Sussex has been calling Republican senators to lobby for paid paternity leave. Meghan was reportedly introducing herself as "Meghan, the Duchess of Sussex" in her calls to high-ranking politicians including Senator Shelley Moore Capito and Senator Susan Collins. A crucial bill, containing important provisions for working families, is at risk of being struck out if Democrats can't get more moderate Republicans onboard. 
The vast majority of conservative politicians are completely opposed to the bill, so Meghan's support could really make a difference. However, a spokeswoman clarified she was operating purely in a personal capacity. The former actress has been a long-time proponent of several social justice initiatives, including women's rights, environmental reform, and paid family leave. In fact, she lobbied House Speaker Nancy Pelosi just last month for paid family and medical leave. However, despite the fact the duchess was seemingly trying to use her celebrity to push for an important cause, many commentators aren't impressed by her moxie. Unsurprisingly, Piers Morgan is leading the charge.
Piers Morgan thinks the duchess should be stripped of her title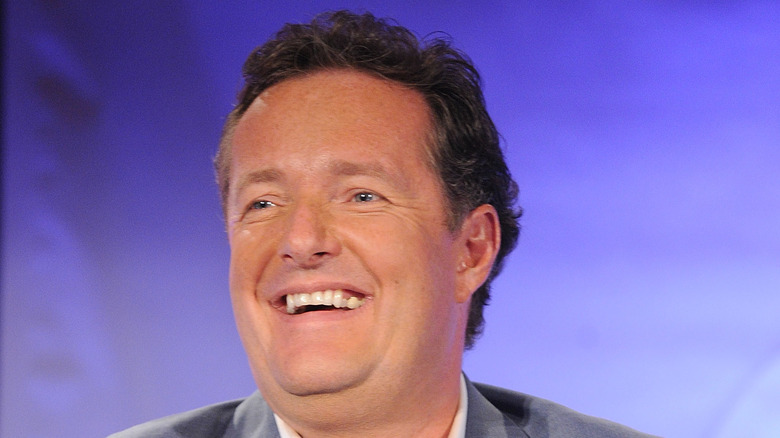 Jason Merritt/term/Getty Images
British commentator Piers Morgan has had a long-standing issue with Meghan Markle, taking shots at her predominantly in his column for the Daily Mail as well as frequently on Twitter, too. "Just outrageous for Princess Pinocchio to use her royal title for political lobbying like this," he wrote of Meghan's latest political efforts. "The Queen must stop the Sussexes causing such endless damage to the Monarchy's reputation. Take their titles away." Morgan dubbed Meghan "Princess Pinocchio" in a tweet responding to his exit from "Good Morning Britain," the talk show he left after refusing to apologize for his on-air comments about her, per Page Six. As is customary with anything to do with the duchess, social media is split right down the middle on whether Meghan was right to cold call politicians using her title. 
One user wrote, "Her sister was right when she said she was pushy," referencing half-sibling Samantha Markle's tell-all book about the former royal. Another described it as, "Shameful and disgusting, using titles that she doesn't deserve." However, certain commentators clarified it wasn't the fact she was calling in the first place that was the issue, but the use of her title, with one noting, "Meghan Markle the American citizen can call senators all day long it's her right as an American but Meghan Markle, Duchess of Sussex has no place meddling in US politics." Many also praised Markle for doing what others seemingly haven't got the guts to do.