The Stars Who Were On Law & Order Before They Became Famous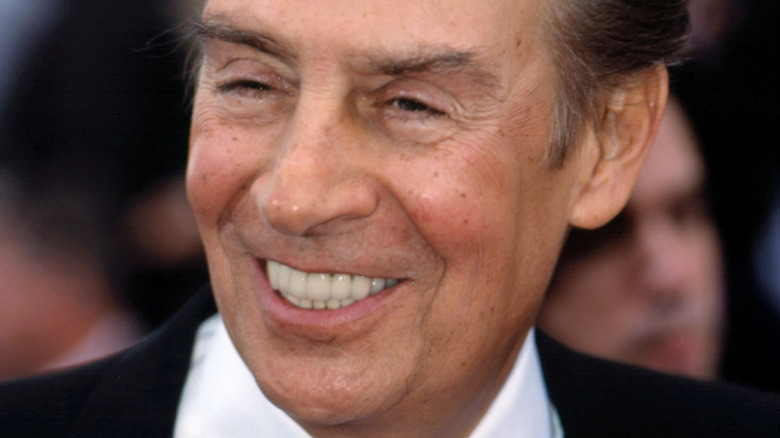 Everett Collection/Shutterstock
Before there was "Law & Order: Organized Crime" or even "Law & Order: SVU," there was plain old "Law & Order," which first aired on NBC on September 13, 1990, per History. Real "Law & Order" heads know that before there was Detective/Lieutenant/Captain Olivia Benson or Detective Elliot Stabler, there was Homicide Detective Lennie Brisco (Jerry Orbach), District Attorney Jack McCoy (Sam Waterson), and Detective Mike Logan (Chris Noth, the future Mr. Big himself).
"Law & Order" followed a similar formula to the one "Law & Order: SVU" would come to use, with detectives investigating crimes and district attorneys, then attempting to try those crimes in court. As its intro explained, "In the criminal justice system, the people are represented by two separate yet equally important groups: the police, who investigate crime, and the district attorneys, who prosecute the offenders. These are their stories."
Over the years, "Law & Order" would become a hit, going on to run for an incredible 20 years and 456 episodes, per The Hollywood Reporter. The show would also become an Emmys mainstay, nominated for 51 Emmys throughout its tenure and taking home six, including Outstanding Drama Series in 1997, per Emmys.com. And the long-running series' cast includes plenty of familiar faces.
Some faces you'll probably recognize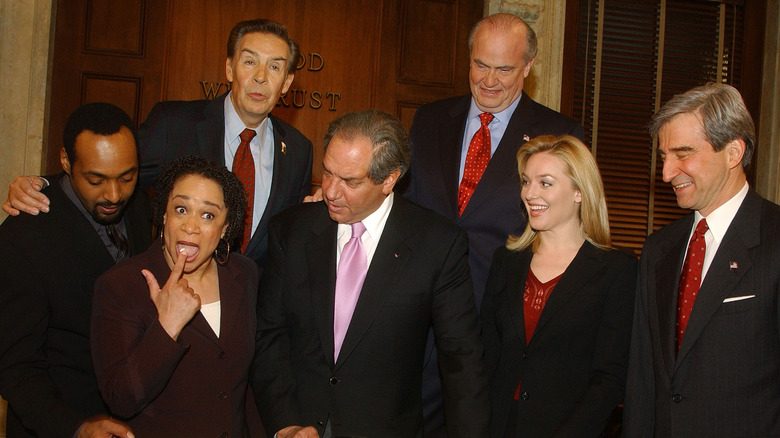 Mark Mainz/Getty Images
Because "Law & Order" — like its forebears — is more episodic in nature, there's no shortage of cases to solve. Therefore, lots of actors are needed. Additionally, because "Law & Order" was filmed in New York City, it probably seemed pretty appealing to New York-based actors, per Mental Floss. Among the many actors who appeared on "Law & Order" in their pre-fame days are Philip Seymour Hoffman, Ellen Pompeo, Courtney B. Vance, Idris Elba, Allison Janney, Laura Linney, Edie Falco, and many, many more.
"Law & Order" was a good gig to get not just because of the work, but also because the show often brought actors back for longer arcs or turned arcs into series-regular roles. Beloved "Law & Order" actor Jerry Orbach, for example, first appeared on the show as attorney Lennie Brisco in 1991 before becoming minted as Detective Lenny Briscoe in 1992. Sometimes, too, actors would make reappearances on the show as completely different characters; fans of the show referred to them as "Repeat Offenders" and even attempted to catalog their stints on the show with this website of the same name.
One thing is clear: As long as "Law & Order" creator Dick Wolf has a show on the air, working actors in New York City will have at least one show to audition for.