Did Meghan Markle's Dad Just Take A Page Out Of Their Royal Media Playbook?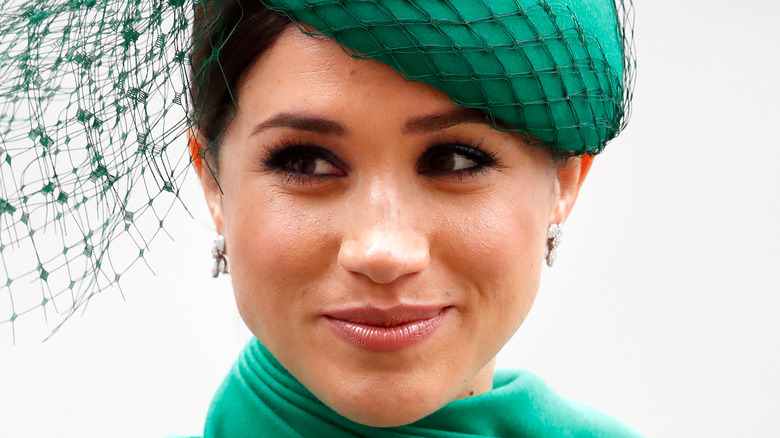 Max Mumby/indigo/Getty Images
Prince Harry and Meghan Markle revealed that they decided to exit their duties as working members of the royal family in part to give themselves and their children a more normal lifestyle. Since their royal departure in early 2020, the pair have moved to California, and become much less available to the media and the public. In addition, they've been keeping their two children, Archie and Lilibet Diana, away from the prying eyes of the paparazzi as well (via The Daily Beast). Although little Archie was photographed with the Duke and Duchess of Sussex when he was a baby, the youngster hasn't been seen much since the family's move to the states. The Sussexes have been diligent about protecting Archie and Lilibet's privacy, which includes keeping their faces hidden from photographers.
The royals have even gone as far as to take legal action against photography agencies that have snapped and published unauthorized photos of their children. Previously the X17 agency was sued by the Sussexes for taking pics of little Archie with a drone. The pair have also taken legal action against another agency, Splash, which later claimed that it had to file bankruptcy due to the costly legal fees that ensued.
Now, it seems that Meghan's father, Thomas Markle Sr., is following in the footsteps of his daughter and son-in-law with his own lawsuit.
Thomas Markle Sr. is asking for $1 million in damages in new lawsuit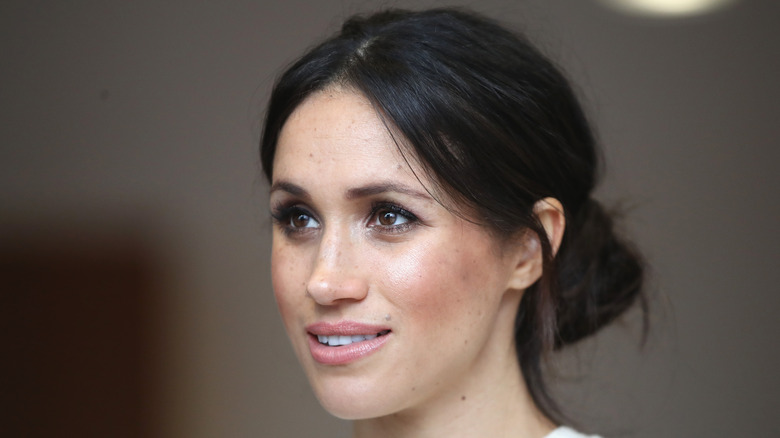 Chris Jackson/Getty Images
According to USA Today, Meghan Markle's estranged father, Thomas Markle Sr. is now suing media company Coleman-Rayner over photos that he posed for back in 2018, just days before Meghan's royal wedding to Prince Harry. Markle filed the civil suit in Los Angeles on Tuesday, November 2. He claims that Coleman-Rayner violated their contract by not allowing him to approve the photographs before they were published. Markle also claims in the suit that he was not paid adequately for the "security style camera photos" that were shared with the media. Meghan's father attached a copy of his contract with the company to the suit, which reveals that he is to receive "30% of all future sales from images shot under this contract."
Markle now claims that because Coleman-Rayner breached the contract he's had to deal with an array of issues such as "two heart attacks, worldwide embarrassment and ridicule, while losing my relationship with my daughter Meghan (and) son-in-law Prince Harry." He's now seeking damages to the tune of $1 million. For their part, Coleman-Rayner issued a statement via their lawyer: "Mr. Markle's handwritten court filing is so obviously frivolous that Mr. Markle, USA Today and anyone else who republishes the details of Mr. Markle's court filing, will be liable to Coleman-Rayner for defamation" (via RemoNews). 
It seems only time will tell if Markle will gain anything from his latest public attention-grab.