Why Fans Are Blaming Shailene Woodley For Aaron Rodgers' COVID-19 Diagnosis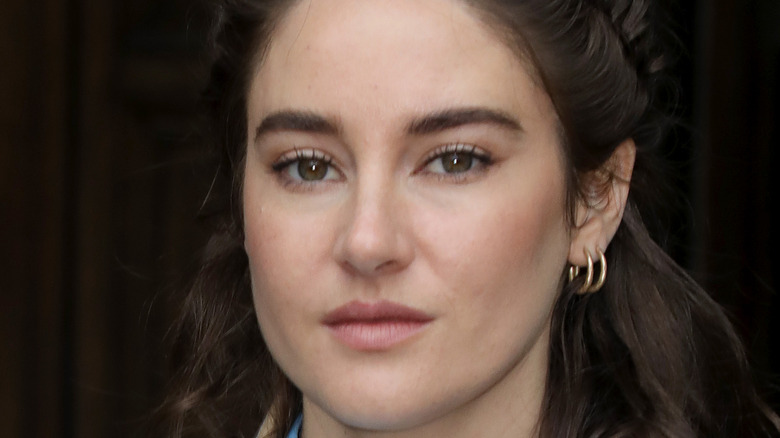 Pierre Suu/Getty Images
On Wednesday morning, Green Bay Packers quarterback Aaron Rodgers tested positive for COVID-19. Subsequently, it was revealed that Rodgers would be replaced by backup quarterback Jordan Love on the team's Sunday night game against the Kansas City Chiefs. This announcement led many to (correctly) assume that Rodgers is unvaccinated. This is because, as ESPN reported, unvaccinated players in the NFL who test positive for COVID-19 have to quarantine for at least 10 days, while vaccinated players who test positive for the virus can return as soon as they produce two negative tests with 24 hours in between each other. Given the fact that Rodgers is not set to be in attendance during Sunday's game (and other reports about his use of "alternative" COVID-19 treatments), many have realized that Rodgers is, in fact, unvaccinated.
In the past, when asked by reporters if he was vaccinated, Rodgers seemed to have misled the public by saying that he had been "immunized." Initially, Rodgers applied for an exemption but was denied by the NFL. According to NFL.com, Rodgers then received homeopathic treatments from his personal doctor that were designed to raise his antibody levels. However, when he brought this information to the NFLPA and the NFL, they agreed that his treatments did not protect him from COVID-19 enough to be considered "vaccinated."
Many believe that Rodgers may have received a bit of inspiration to pursue alternative medicine from his fiancé, actress Shailene Woodley.
Fans are blaming Woodley's alternative lifestyle for Rodgers' vaccination status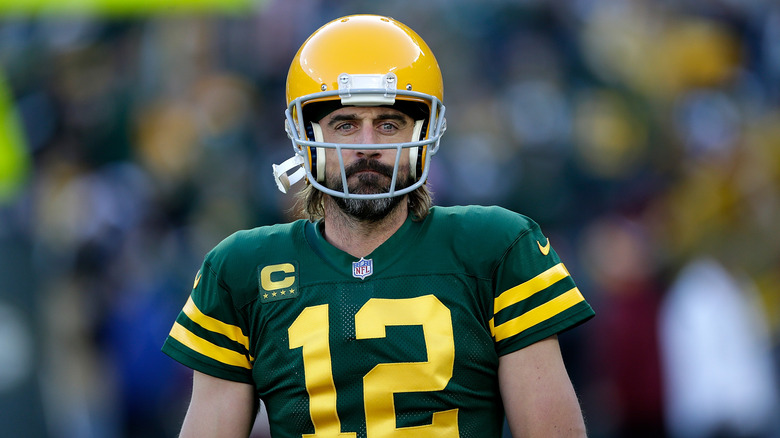 John Fisher/Getty Images
Since announcing that they were engaged in February, "Big Little Lies" actress Shailene Woodley and Aaron Rodgers have revealed little about the inner workings of their relationship to the public — apart from the fact that they are completely infatuated with one another. The couple was even a bit of a surprise for fans as Woodley has been rather vocal about her lack of knowledge of football and Rodgers seemed to be quite smitten with his ex-girlfriend, Danica Patrick, less than a year before he popped the question, per Us Weekly. Despite the unexpected pairing, fans were initially excited about Woodley and Rodgers. However, they have cooled off considerably since the news of Rodgers' vaccination status broke.
Fans are blaming Woodley's alternative lifestyle for the fact that the football player is unvaccinated. In the past, Woodley has spoken about her alternative healthcare methods, telling Flaunt Magazine back in 2013 that she gathered her spring water from the mountains, made her own medicines, and went to a farm for all of her food. It is unclear whether or not Woodley is vaccinated.
"Just saying that if y'all have heard Shailene Woodley talk, it comes as no surprise that Aaron Rodgers is not vaccinated," one Twitter user said, per the New York Post. Another poked fun at Woodley's affinity for alternative healthcare. "Shailene Woodley made her and Aaron Rodgers's COVID vaccines out of the same clay she makes her toothpaste from," the user tweeted.