This Is One Of Jaiya's Favorite Sex, Love & Goop Couples - Exclusive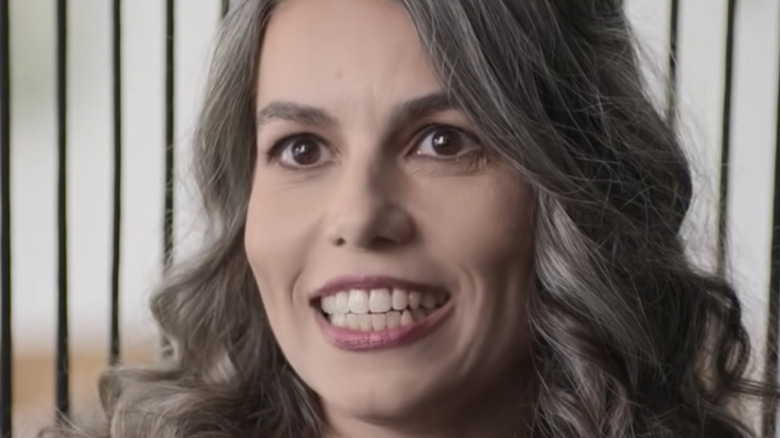 Netflix
If there's one celebrity changing the dialogue about self-fulfillment and a healthy lifestyle, it's Gwyneth Paltrow. The actress has turned her attention from the entertainment world to the experimental lifestyle scene, and her educational Netflix series, "Sex, Love & goop," follows couples as they set off to redefine what it means to be in a relationship. Of course, the show is tied to Paltrow's goop website and initiative, designed to re-imagine wellness and lifestyle practices. It also caters to people who are dying to get their hands on Paltrow-approved products. But when it comes to the series and the couples who are determined to change their sexual chemistry for the better, Paltrow brought in an expert. Cue Jaiya, a somatic sexologist who believes that "sexual satisfaction is not one size fits all."
Jaiya is the founder of The Erotic Blueprint Types, a "unique approach" that helps people identify what kind of sexual partner they are: Energetic, Sensual, Sexual, Kinky, and Shapeshifter. The five different blueprints are then applied to a couple through a number of different exercises, and once done successfully, can help participants find their new path to sexual harmony and pleasure. This sounds great, right? Well it certainly did to one particular couple that Jaiya got to work with during "Sex, Love & goop," and during an exclusive sit-down interview with the sexologist, we asked her about a standout couple that impacted her time on the show. Here's what she had to say about one of her favorite pairings.
This couple transformed in front of Jaiya's eyes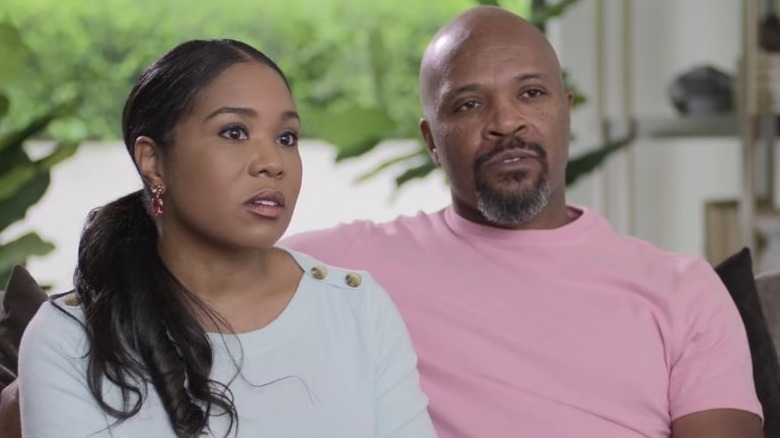 Netflix
It's safe to say that when a couple hits a rut, sexually speaking, it can be hard for them to break out of the rigid confines. It takes a great deal of determination and vulnerability to admit to yourself and your partner that something just isn't clicking, but Damon and Erica sought that vulnerability with great success. "I have a special love for Damon and Erica," Jaiya shared with The List. "I mean, just their courage. Damon is so funny. And, once he was willing, just to see the transformation of the two of them ... they stand out the most and that's because I have a special place for them," she continued. 
Of course, the couple's journey was captured beautifully by production, and even moments of intense vulnerability were caught on-camera. Namely, Damon expressing his emotions in front of Jaiya. She told The List that his tearful display was just one of the intently shot moments included in the show. "So amazing that the production company who did this ... they captured things like the curl of a toe. Or a tear, or a quiver somewhere, like it was just so beautifully shot," she said. 
Of her favorite part of her job and working with couples, Jaiya shared that she is most fulfilled "when people awaken to who they are" and find an inner self-love that was lost. "[When] the voices in their head stop [beating] them up, or tell them that they're wrong or bad and they fall in love with who they are — that's my favorite moment," she shared.
How did Jaiya get involved with the series in the first place?
Netflix
Jaiya clearly has something figured out with her developed Erotic Blueprint Types, but how did she get involved with "Sex, Love & goop" in the first place? In her exclusive sit-down interview with The List, Jaiya explained that a good friend of hers, spinal chiropractor John Ameral, was featured in "goop Lab" and clued her in on what the second season would consist of. That was her initial point of connection with the goop mogul, and she shared that life hasn't since been the same. 
"Life has been really amazing since the show," Jaiya told The List. "What I'm so excited about is that I feel like I've waited most of my life for this moment when we can have an intelligent conversation about sexuality in the mainstream." The sexologist shared that since "Sex, Love & goop" has been such a hit, she's had multiple generations reach out to her with their thoughts on her tactics and what she was able to do for couples and their sexual well-being. "I've had feedback already that generations are watching this, like a mom watching with their daughter, women in their 60s, watching with their daughters in their 40s, women in their 40s, watching with their daughters in their 20s," Jaiya said. "And that's really exciting, that now people are talking for the first time ... Couples are starting to talk. And that's a dream come true, that pleasure could be mainstream."
"Sex, Love & goop" is available on Netflix.