Jaiya Reveals What It's Really Like To Work With Gwyneth Paltrow - Exclusive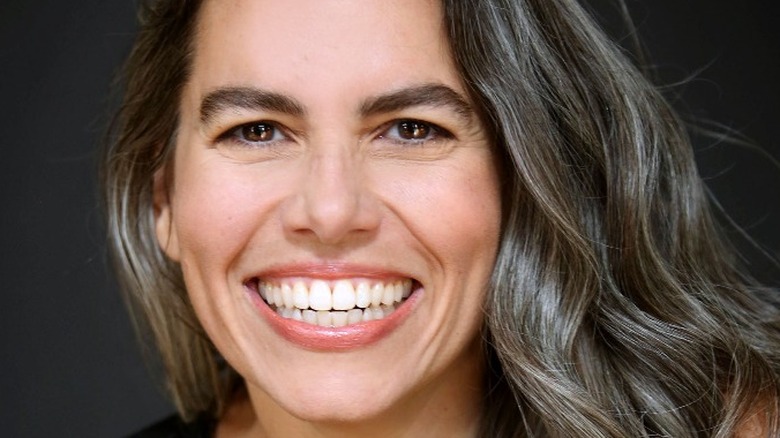 Jaiya/Netflix
One day back in 2008, Gwyneth Paltrow decided to start a newsletter due to an overwhelming desire to share the details of health and wellness she's adopted in her life with those around her: and thus, "Goop" was born. Needless to say, her humble newsletter has grown exponentially since the faithful day of launch and has touched the lives of countless people via content pertaining to beauty, food, sexual health, travel, and more. But she hasn't been on the journey alone.
In January 2020, Paltrow and a team of knowledgeable experts brought "The Goop Lab" to Netflix, a series that deals with "ideas that may seem 'out there' or too scary," by exploring energy healing, the use of psychedelic drugs, female sexuality and more (via TVLine). If you loved the first series, you're going to love the next goop original on Netflix, "Sex, Love & Goop." The show explores many of the same topics as its predecessor but focuses mostly on the notion of deepening relationships through the examination of five couples' sexual habits — needless to say, it's exciting content.
The List had the chance to sit down with one of the Goop experts, Jaiya, for an exclusive interview to discuss all the burning questions we've been dying to ask after watching the show, and she certainly didn't disappoint.
Jaiya has always been interested in the notion of sexuality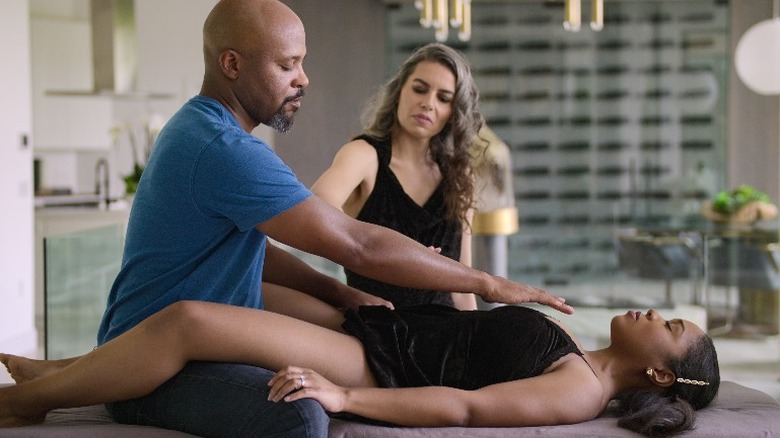 Netflix
While the show certainly pays respect to Gwyneth Paltrow and the work she has done to make Goop what it is, this series in particular turns the lens on the experts she works with. One of the specialists in question is somatic sexologist and sex educator Jaiya, who discusses sex in a way you've probably never heard before.
Jaiya absolutely thrives on "Sex, Love & Goop," where she works with the couples one-on-one to diagnose their sexual struggles using a theory she founded, the "erotic blueprints," which give couples a more specific look into their sexual arousal styles with the end goal of making these styles a comprehensible language.
Jaiya told us that she has always been interested in the notion of sex and relationships and wanted to know exactly how everything worked. despite her Catholic upbringing. "When I was little, I either wanted to be a singer or a sexologist [...] So somewhere I kind of got the idea that [sex] was shameful. So I told my parents that I wanted to be a fertility medicine specialist when I grew up." Jaiya would continue on to study medicine with the goal of becoming a fertility doctor, but little did her family know that all she really wanted to do was "help people with their sex lives." And that's exactly what she's done!
She had an unconventional career that eventually led her to the spotlight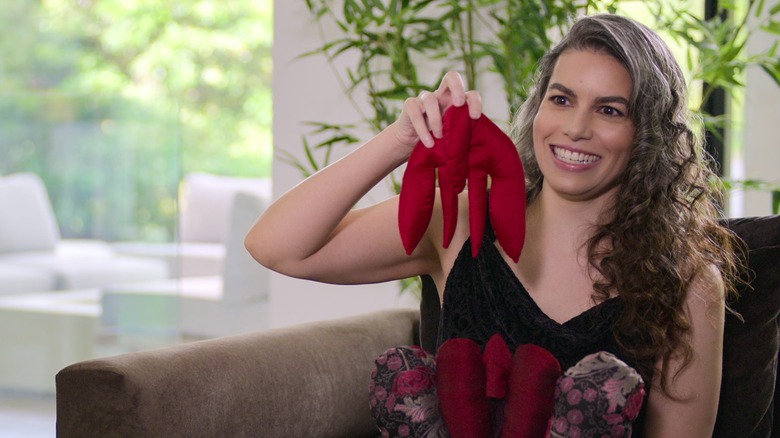 Netflix
After a pretty unconventional career — her path consisted of things like reading books about sex, teaching and studying tantric sex, working with clients on correlation sexuality and spirituality, and more — Jaiya eventually founded the theory of the "erotic blueprints." According to her website, there are five different erotic blueprint types: energetic, sensual, sexual, kinky, and shapeshifter. Jaiya explained that she noticed a huge gap in the niche market of personality quizzes, as no one discussed erotic types, so she took it upon herself to make one. If you're interested about finding out what kind your erotic blueprint type is, you can take her erotic blueprint quiz, which she uses to help diagnose and understand her clients on the show.
Jaiya somehow always imagined she would end up on TV, believing herself to be a "beacon" and someone who would add to conversations surrounding the notion of healthy sex. "It's like my dharma in the world," she told us.
Here's what Jaiya said about working with Gwyneth Paltrow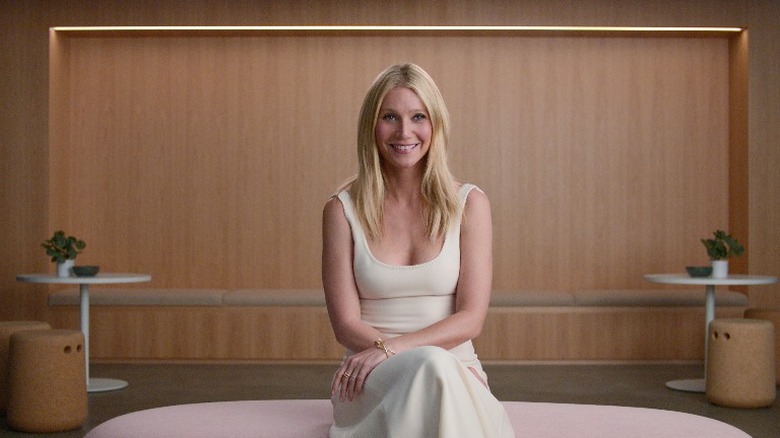 Netflix
Needless to say, her time on "Sex, Love & Goop" has been nothing short of incredible, made even better when she hears from fans that the show has positively affected their lives. "I've had feedback already that generations are watching this like a mom watching with their daughter, women in their sixties, watching with their daughters in their forties, women in their forties, watching with their daughters in their twenties. And that's really exciting."
Jaiya has also loved working alongside Gwyneth Paltrow, a woman she deems to be awe-inspiring by virtue of the work she does and passion she puts into her job. "What's really heartwarming to me is that we have someone who's in the spotlight, who's an influencer, who's really willing to put herself on the line to have this conversation about sexuality, about empowerment, and to make a show, produce a show like this," Jaiya explained. She added that she was surprised by how much "empowerment" was involved with the show, both on screen and off. She says that she received an incredible amount of support from everyone involved, Paltrow especially.
"Sex, Love & Goop" is available on Netflix.