Did Meghan Markle's Brother Just Apologize Publicly To The Royal Couple?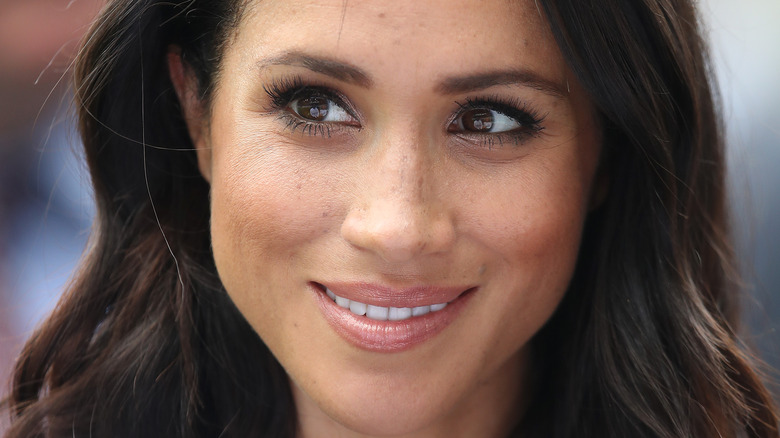 Chris Jackson/Getty Images
Meghan Markle's relationship with her family members has been strained for years. The Duchess of Sussex's father, Thomas Markle Sr., has often made his harsh opinions about his daughter and her husband, Prince Harry, clear in the media. Meanwhile, Meghan's half-brother, Thomas Markle Jr., has followed suit. Markle Jr. has often spoken out in criticism of both Meghan and Harry (via Little Things). As of publication, Meghan's brother is appearing on Australia's "Big Brother VIP," and he hasn't been shy about publicly speaking about his famous sister.
Back in August 2021, Markle Jr. was seen on the show bashing his half-sister. "I told Prince Harry, 'I think she's going to ruin your life,'" he said for the cameras, per Page Six. "She's very shallow." Markle Jr. seemed to refer to a letter that he sent Harry back in May 2018 just before his royal wedding to Meghan, in which he warned the prince not to walk down the aisle with his sister. Markle Jr. claimed that Meghan was "obviously not the right woman" for Harry and that the former "Suits" star was acting "the part of a princess like a below C average Hollywood actress."
However, it seems that Markle Jr. may be changing his tune a bit, as he shared yet another surprising letter to Meghan and Harry during a recent episode of the Australian reality television series.
Meghan's brother offered his apologies in an open letter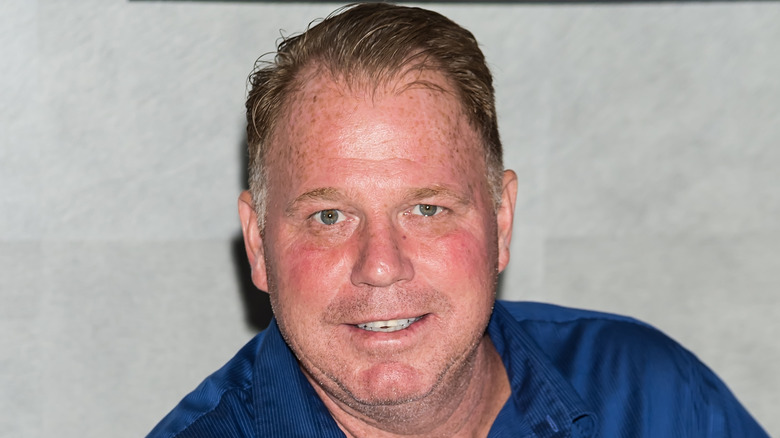 Gilbert Carrasquillo/Getty Images
According to The U.S. Sun, Thomas Markle Jr. is now apologizing to his sister, Meghan Markle, and her husband, Prince Harry, for the harsh letter that he sent the couple before their wedding in 2018. Markle Jr. wrote the newly-penned letter as the "Big Brother VIP" cameras rolled. "Dear Meghan and Harry, the first thing I want to say to both of you is that I'm sorry from the bottom of my heart for the awful mean letter that I wrote to you prior to your wedding," the letter started out.
Markle Jr. continued, "And I want both of you to know it did not come from the real person that I am, but came from a very dark and hurt part of my heart ... I am not a mean person at all, and I have more love inside me to give than anything." He went on to say that the scathing note from 2018 came from a place of "hurt" and "confus[ion]," as he didn't understand at the time why he was being coined as "distant family" by the couple. "I was very hurt and confused because of the amazing bond and relationship we shared growing up together and all I could do was put up a defense wall to protect my heart," he added.
Markle Jr. went on to touch on his childhood with Meghan, and apologize to his sister and brother-in-law for his hurtful actions and words in the years since their wedding. Time will tell if the rift between him and his sister will eventually mend.