The Chicago Fire Storyline That Fans Think Was Ridiculous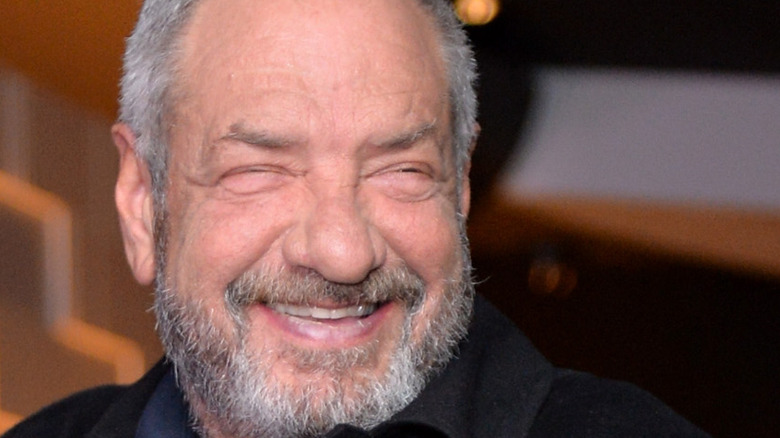 Daniel Boczarski/Getty Images
For certain creators, it seems like everything they touch turns to gold. Such appears to be the case for Dick Wolf, the creator and executive producer of the "Law & Order" franchise, which has seen a tremendous amount of success over the years. To wit: In 2019, "Law & Order: SVU" broke the record set by its predecessor "Law & Order," as well as the show "Gunsmoke," when it was renewed for a landmark 21st season (via Deadline).
In 2012, Wolf decided to expand beyond his "Law & Order" empire by launching a new show — one that takes place far from the courtrooms of New York City — "Chicago Fire" (via Hollywood Reporter). Wolf ultimately decided that Chicago was the right setting for a show about firefighters, as New York City firefighters are still heavily associated with the tragedies of September 11th, and Los Angeles didn't provide an interesting enough backdrop, even though the city is sadly not lacking for fires (via LA Times).
Since then, "Chicago Fire" has spawned "Chicago Med" and "Chicago P.D." But similar to "Law & Order," characters cycle in and out of the One Chicago universe. Most recently, actor Jesse Spencer announced that he'd be exiting the show following its big 200th episode (via ET Online).
"It was a difficult decision because I've loved the show from the start. But there's other things that I would like to do in the future," Spencer explained.
Some dubious storylines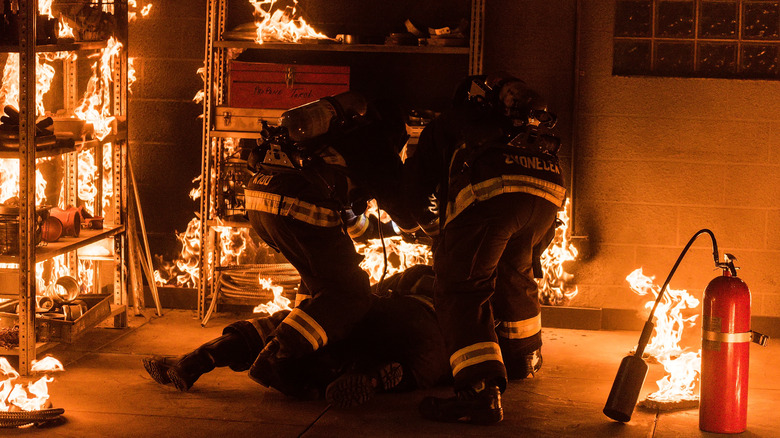 Daniel Boczarski/Getty Images
Given that "Chicago Fire" has now surpassed the 200 episode mark, it makes sense that the show would have to cycle through lots of plotlines to keep the audience engaged. But that doesn't mean they're always happy with the directions the "Chicago Fire" staff chooses to go in.
Recently, one fan shared on Reddit their dissatisfaction with "Chicago Fire's" decision to highlight false sexual assault allegations.
"I'm not sure if anyone else has noticed this in Chicago Fire, but there seem to be more plot lines revolving around false accusations of innocent men than there are about the much more prevalent sexual harassment that actually occurs within the fire department. Both Severide and [Chief] Boden were accused by women with ulterior and nefarious motives," the Reddit user wrote.
"IDK, it feels like the show is pushing the 'women lie about being assaulted' narrative ... Of course, false accusations happen, but it feels like conversations and stories about false accusations are used to invalidate real victims, so these episodes always rub me the wrong way especially in the absence of plot lines than confront the sexual harassment faced by female firefighters."
While this is troubling, the Reddit user noted they had only watched up until season four so far — which means the show still has another six seasons to get back on their good side.