How Carmeon Hamilton Really Got Into Interior Design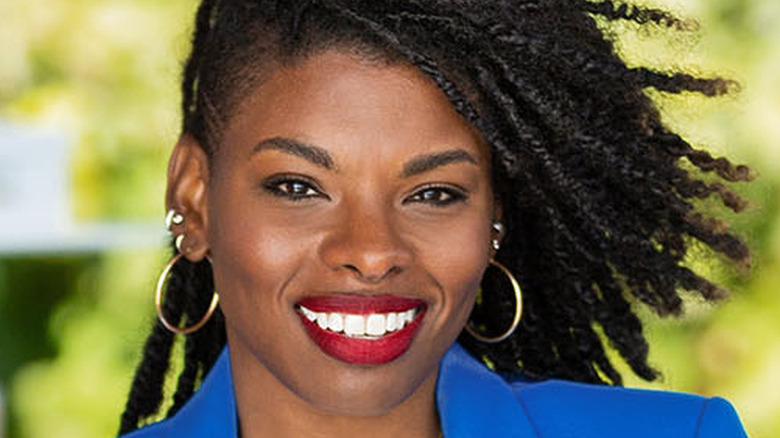 Discovery+
Carmeon Hamilton was just a locally known Memphis interior designer when she was catapulted to fame after winning "Design Star: Next Gen." As People notes, the busy working mother nabbed a $50,000 grand prize and the opportunity to star in her very own home renovation show. 
"Reno My Rental" debuted in September 2021 on Discovery+, showcasing in just six episodes how suited Hamilton was to the job as she helped desperate renters in her hometown transform their properties into cozy abodes without worrying about losing their security deposits in the process. Working in Memphis also allowed Hamilton to show off her impressive contacts. "Any way that I can incorporate the work of local vendors and artisans into my designs, I do," she enthused. 
She'll soon be following in the footsteps of home renovation mega-stars Jasmine Roth ("Hidden Potential") and Jonathan Scott ("Property Brothers"), both of whom guest judged on "Design Star: Next Gen." The Tennessee native beat out seven other hopefuls to emerge victorious on the Discovery+ reboot of the hit HGTV show. 
But how did she get into interior design in the first place?
Carmeon Hamilton's first interior design project was for herself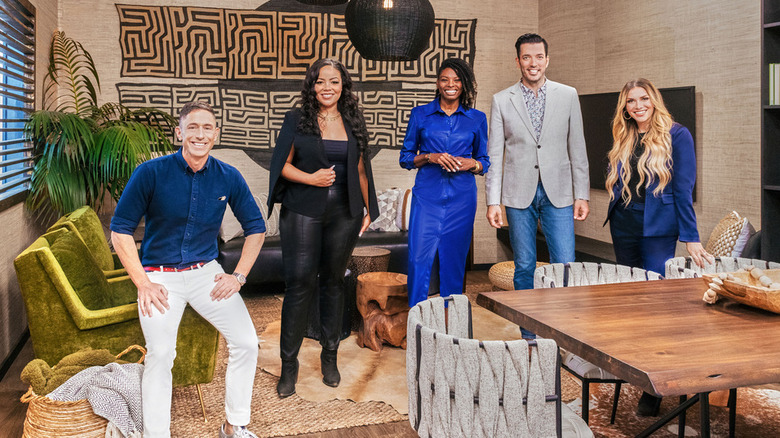 Discovery+
Although many interior designers have been drawn to the job all their lives, if there's one thing we've learned from the likes of "Good Bones" and even "Property Brothers," it's that plenty of people fall into home renovation purely by chance. "Design Star: Next Gen" winner Carmeon Hamilton was no different, admitting to Schoolhouse that she didn't consider interior design as a career possibility until college. 
"When I became a Resident Assistant, I had the chance to decorate my dorm room," she said. "Given that I only had cement walls and concrete floors to work with, it was the first time I had to really think about the importance of my environment."
Hamilton was studying physical therapy at the time, but, once her friends got a look at her redesigned dorm room, they "told me I should consider our school's interior design program." She continued: "I changed my major the next day." 
Although her skills have, obviously, been honed over years of working in the business, Hamilton's approach remains the same. "Start with how a room functions and plan around those needs," she said. "Once you determine what needs to happen, you can determine the look." 
Elsewhere, she believes in "elevating the everyday and finding beauty in the now." Even if it's just tiny touches here and there to make you smile, they can make all the difference.