Paul Rudd Reveals How His New Naughty Title Will Change His Life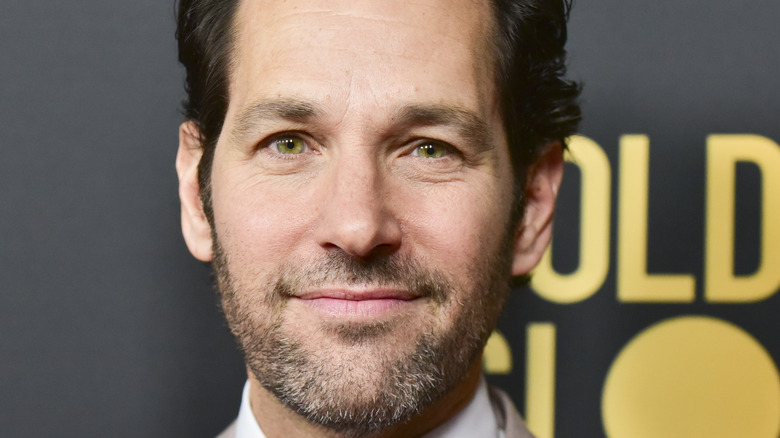 Rodin Eckenroth/Getty Images
Paul Rudd has been named 2021's "Sexiest Man Alive" by People Magazine. The "Ant-Man" star joins an elite group of past winners, including George Clooney, Blake Shelton, Chris Hemsworth, Michael B. Jordan and Ryan Reynolds, according to Insider. But while he is one of Hollywood's most beloved stars, Rudd understands not everyone will agree with his sexiest man status. "I do have an awareness, enough to know that when people hear that I'd be picked for this, they would say, 'What?'" he told People. "This is not false humility. There are so many people that should get this before me." In fact, before the announcement, there were rumors circulating that Rudd's "Avengers" costar Chris Evans had won the honor this year (per Page Six).
Rudd, who is set to appear in the new "Ghostbusters: Afterlife" film, explained that he sees himself as more of a family man who spends all of his free time with his wife of 18 years, Julie, and their two children, Jack and Darby. Even his wife seemed shocked when she heard People was bestowing Rudd with this honor. "She was stupefied," Rudd said. "But you know she was very sweet about it. After some giggling and shock, she said 'Oh, they got it right.' And that was very sweet. She was probably not telling the truth, but what's she going to say?"
While Rudd isn't sure how he was named this year's "Sexiest Man Alive," he says he's ready to take full advantage of the title. 
Paul Rudd is ready to reap the rewards of his new sexy status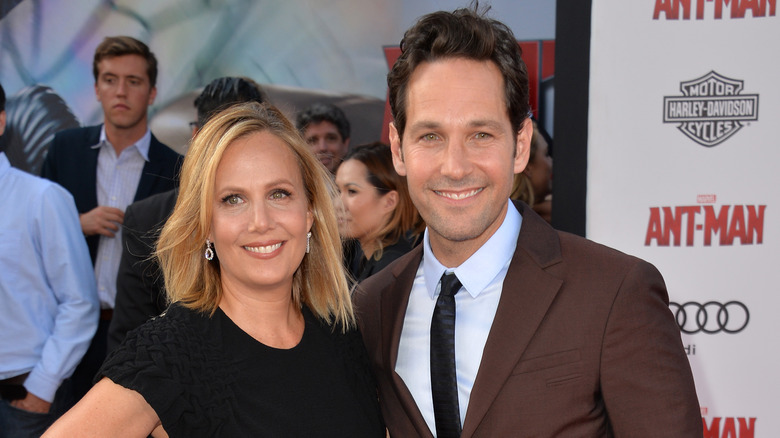 Featureflash Photo Agency/Shutterstock
Now that he has officially been named People Magazine's "Sexiest Man Alive" for 2021, Paul Rudd is ready to receive some of the perks that come with the title. "I mean I'm going to lean into it hard. I'm going to own this," he told People. "I'm not going to try to be like 'Oh, I'm so modest.' I'm getting business cards made." 
In fact, Rudd hopes he'll now get to hang out with some of the magazine's past sexiest men, including George Clooney, Brad Pitt and Michael B. Jordan. "I'm hoping now that I'll finally be invited to some of those sexy dinners with Clooney and Pitt and B Jordan," he joked. "And I figure I'll be on a lot more yachts. I'm excited to expand my yachting life. And I'll probably try to get better at brooding in really soft light. I like to ponder. I think this is going to help me become more inward and mysterious. And I'm looking forward to that."
But if anyone is worried Rudd's ego might get too big, the actor says his friends will definitely be around to keep him humble and give him "so much grief." "All of my friends will destroy me and I expect them to. And that's why they're my friends," said Rudd.