Here's What Olivia Jade Has To Say About Her DWTS Elimination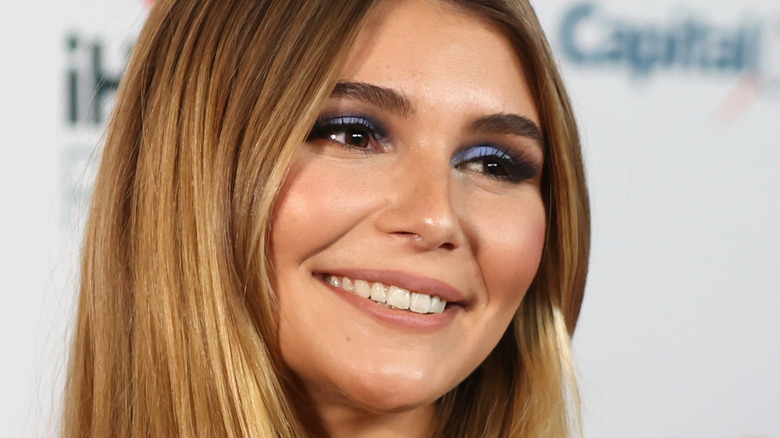 Isaac Brekken/Getty Images
As Season 30 of the fan-favorite hit competition show "Dancing With The Stars" comes to a close, episode 9 aired on November 8th, 2021 leading up to the semi-finals. The final 8 competitors had to face off in a dance-off that ended in a double elimination. Popular influencer Olivia Jade and her pro partner Val Chmerkovisky were sent home as a result (via Good Morning America).
After their departure, Chmerkovisky revealed that this would potentially be his last season, he shared, "Is this my last season? Probably. Probably. I have no regrets about my tenure on the show. I have no regrets about the season. I couldn't have asked for a better partner to end it with" (via Entertainment Tonight).
Following a grueling nine weeks, Jade's time on the hit show is up after performing during the episode that celebrated Janet Jackson. Jade shared that her parents were proud of her for committing to the show and revealed their encouraging words of, "Hey, you did it. You tried your best. We're proud of you for putting yourself out there and we love you" (via Us Weekly). But, what were Jade's thoughts on the elimination?
Olivia Jade is proud of her hard work and drive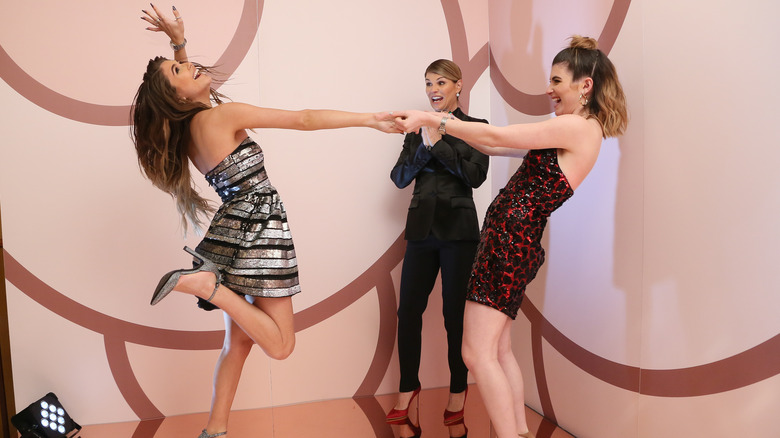 Gabriel Olsen/Getty Images
Olivia Jade appeared on the show with a clear intention to change people's perspective of her and show the world the real her. After being involved in the US College Admissions Scandal, Jade has been scrutinized by the public repeatedly and fans have questioned her genuineness as a result.
Pro partner Val Chmerkovisky commented on his hopes that he helped her show her true self, saying, "We did get a chance to shed a different light on her and then also showed that she earned it, that she wasn't just given it. She earned her stay here and for eight weeks it's been a blast. I got a lot of love for this young lady" (Via Parade).
When speaking to reporters, Jade shared her positive outlook post-elimination about all that she gained from the experience. "I really found a drive and a work ethic that I think I've had since I was young, but maybe I haven't been able to execute in the last few years. So it's been really nice to find that again," she shared with Page Six, " Hard work really does pay off, and when you really give something your all and that joy you genuinely feel from doing so, there's nothing really like it, it's so rewarding."